Prioritize the right market opportunity
Latitude Discovery enables pre-commercial biopharma and medical device organizations to quickly assess potential market opportunities associated with therapy development for granular patient cohorts. By iteratively analyzing and reporting on real-world data, organizations can determine their total addressable market, gain insight into patient care pathways and better inform their product positioning for a stronger go-to-market strategy.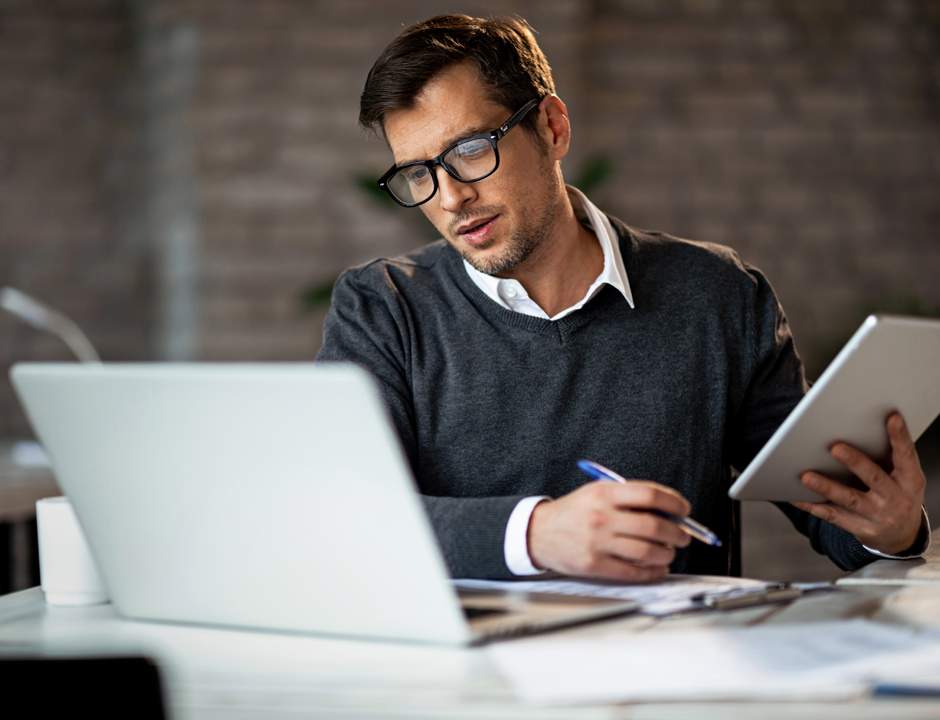 Guide therapy development with meaningful intelligence
Latitude Discovery gives you an intuitive, iterative platform that can be used to: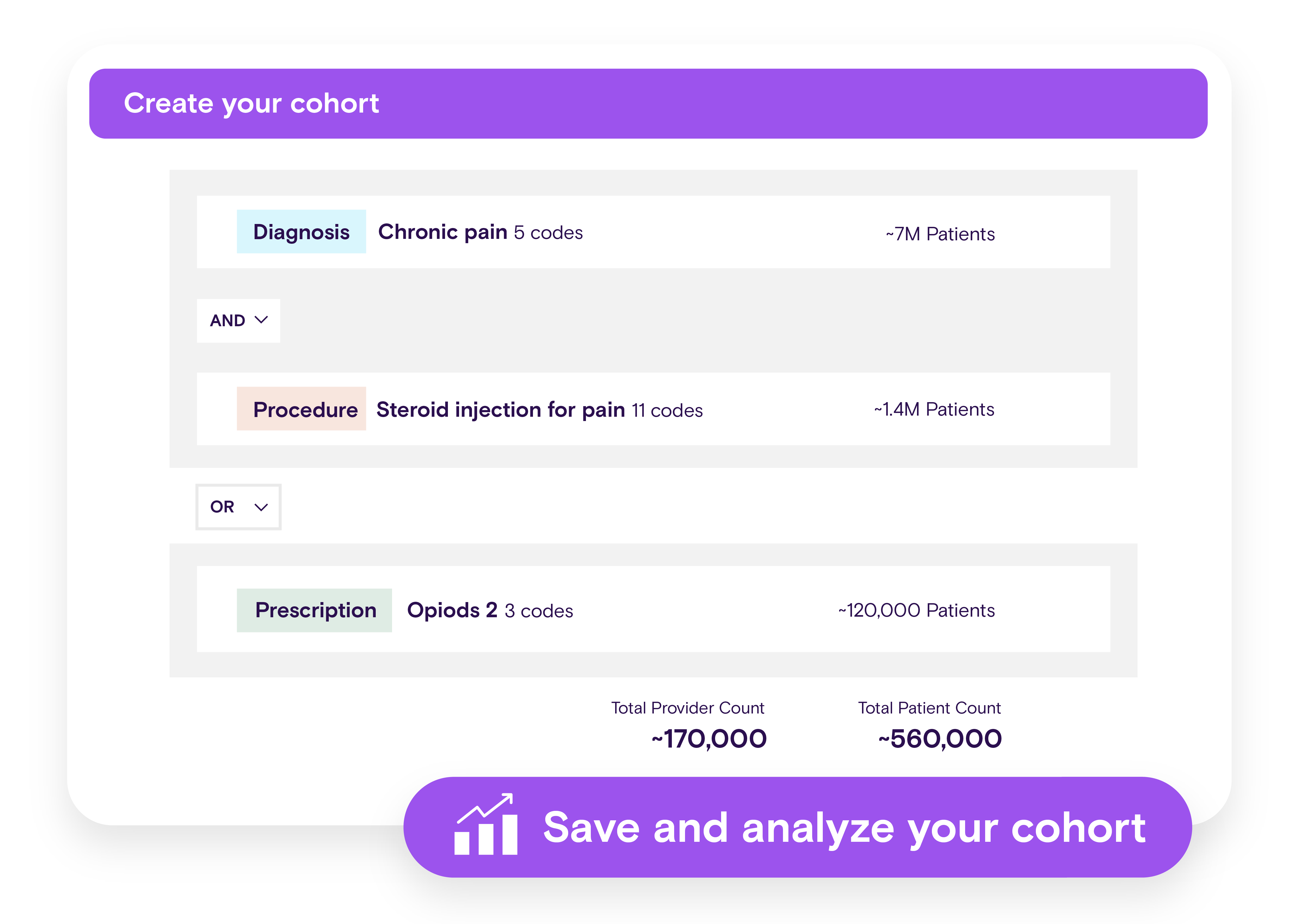 Easily build complex patient cohorts
Use any combination of medical claims data such as diagnoses or procedures to quickly identify patient populations that would benefit from your therapy.
Try now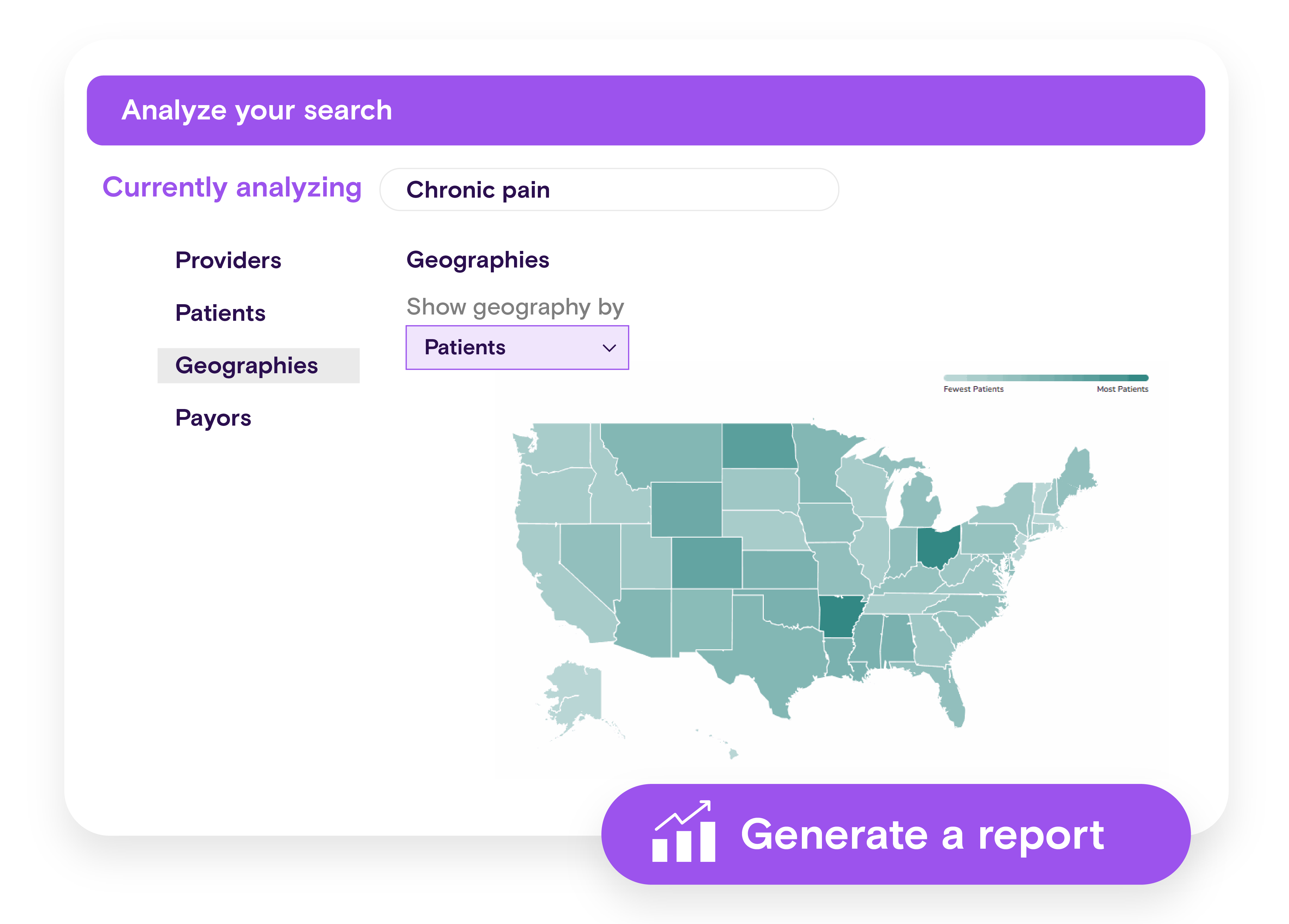 Analyze, learn and optimize
View patient, geographical and payor characteristics related to your patient cohort, then refine your targeting to better align it with your business objectives.
Try now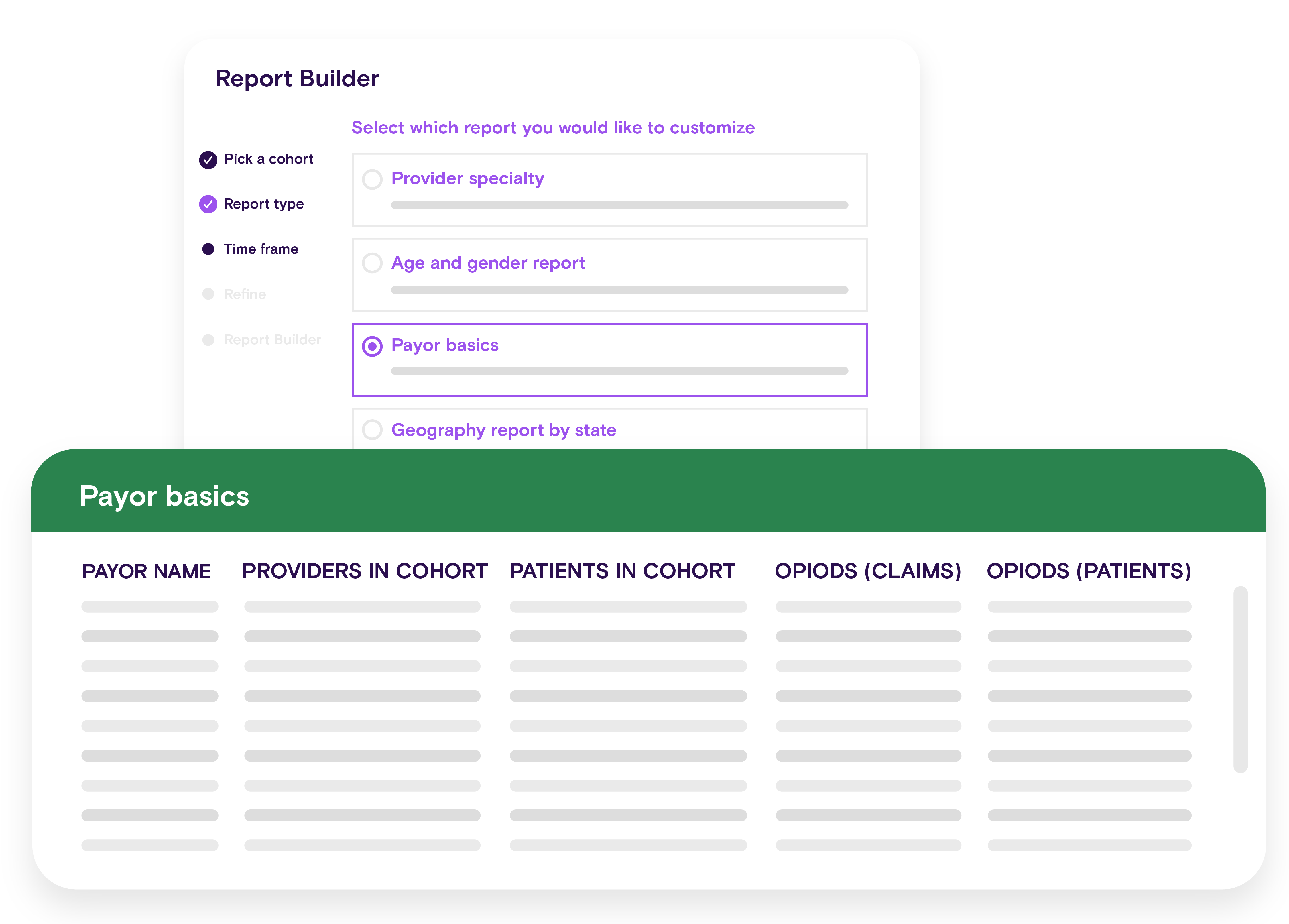 Customize detailed claims reports
Generate time-based reports specific to your target patient cohort, then drag and drop custom diagnosis, procedure and prescription data elements to surface the most important information.
Try now
Get a clearer picture
With Latitude Discovery you can:

Harness real-world data
Get the specific real-world market intelligence you need today without having to pay for vast amounts of data that you won't need until tomorrow.

Cut through complex data science
Access claims data insights historically available only to data scientists. Latitude Discovery is intuitive enough for anyone to analyze cohorts from many different perspectives.

Streamline the path to FDA approval
Free yourself from relying on analytics experts or third-party consultants. Get the insights you need in minutes, not days or weeks.
Accelerate your go-to-market strategy
Latitude Discovery enables you to:
Improve market opportunity selection
Dig into market-level reporting to gain real-time intelligence on the size of addressable patient and provider populations, clinical volumes, demographics and payor mix to ensure you're selecting the opportunity that will have the greatest potential for success.
Create organizational alignment
Use flexible input methods to populate fields at the keyword and/or code level and self-service reporting to quickly validate existing answers – or ask new questions as information needs evolve along the therapy development lifecycle.
Inform programmatic decision making
Customize any of nine pre-built reports to understand the occurrence of all additional diagnoses and procedures associated with the patients and providers in your target population to inform clinical trial recruitment and endpoint selection.
See the big picture
Latitude Discovery provides even greater value when integrated with other data products to create comprehensive industry solutions and use-case specific solutions. Latitude Discovery complements other data products as part of these solutions:
Biopharma
Size market opportunities, engage clinical experts and identify provider and patient targets to speed up commercialization.
Learn more
Medical Devices
Ensure investments align with quantifiable market opportunities and optimize sales planning with targeted providers and patients.
Learn more
Further along in your new product development process?
Latitude Reporting provides powerful context with access to provider reference and affiliation data, so you can plan for a successful market launch and maximize your opportunity prior to patent expiration.