LATITUDE REPORTING
Create. Report. Reiterate.
Empower your sales and marketing teams to rapidly create and iterate reports on patient cohorts customized to your needs. By leveraging billions of commercial claims data on diagnoses, procedures, prescriptions and other clinical attributes, you can access the insights you need to make more informed commercialization decisions in minutes, not days or weeks. Latitude Reporting offers an iterative platform intuitive enough for anyone to quickly find the answers they need to bring their products to market. No data science degree required.
Learn more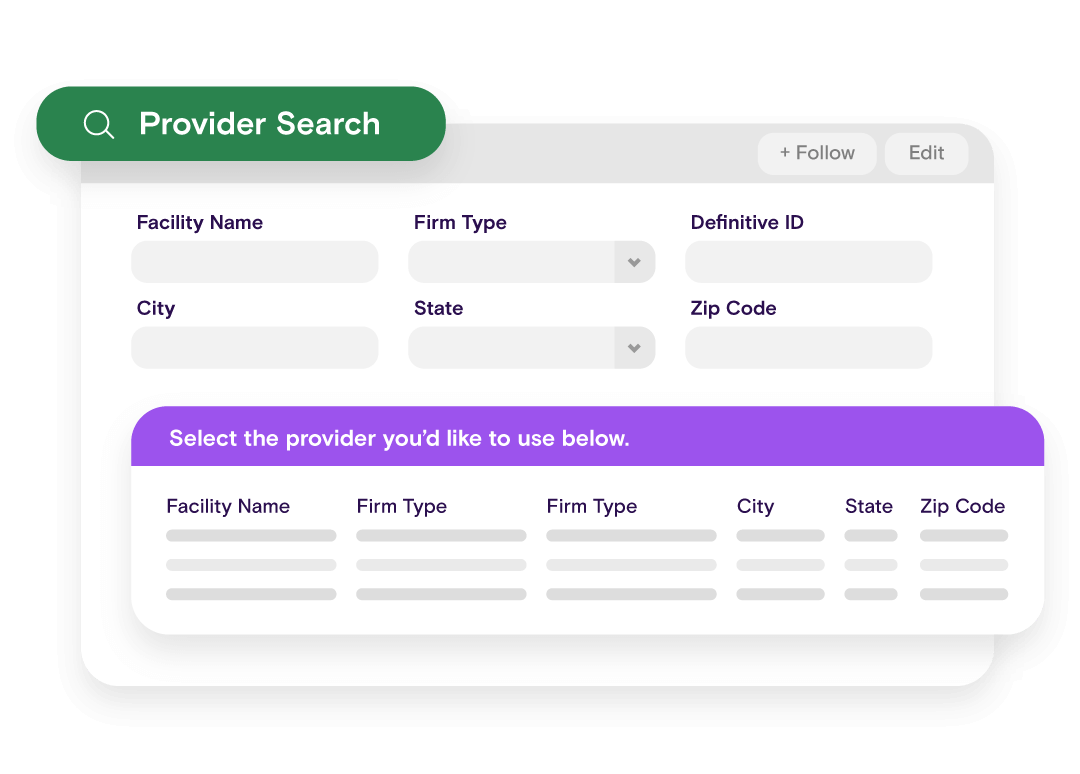 DATA INTEGRATION
Deliver the data teams need
Optimize productivity, improve data cleanliness and maximize the value of your internal systems with a flexible data integration package tailored to meet your unique data requirements and infrastructure. Built on best practices from over 500 data integration projects, our matching process appends a Definitive ID to your dataset, ensuring that the right data elements appear in the right places. A variety of delivery methods (Definitive Healthcare Connect native Salesforce app, API, SFTP site export) sync data with your internal CRM, ERP, data warehouse and other systems.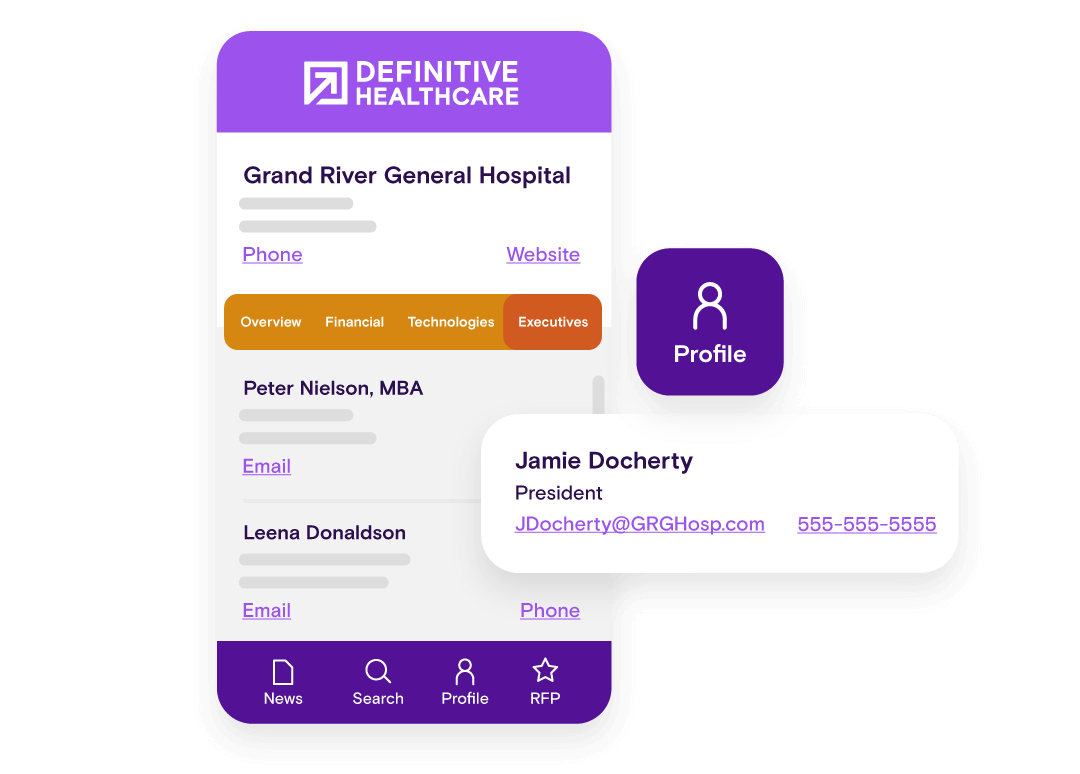 MOBILE APP
Stay informed, wherever you are
Give your field-based teams access to key information on clients and prospects. Our Apple mobile app enables them to quickly search for an organization and jump right into a streamlined profile, where they can easily see address and contact information, network affiliations, recent financial metrics, top technology vendors and executive contacts with click to call or email functionality. They can also receive daily updates on nationwide RFP and news and intelligence listings, organized by title and category.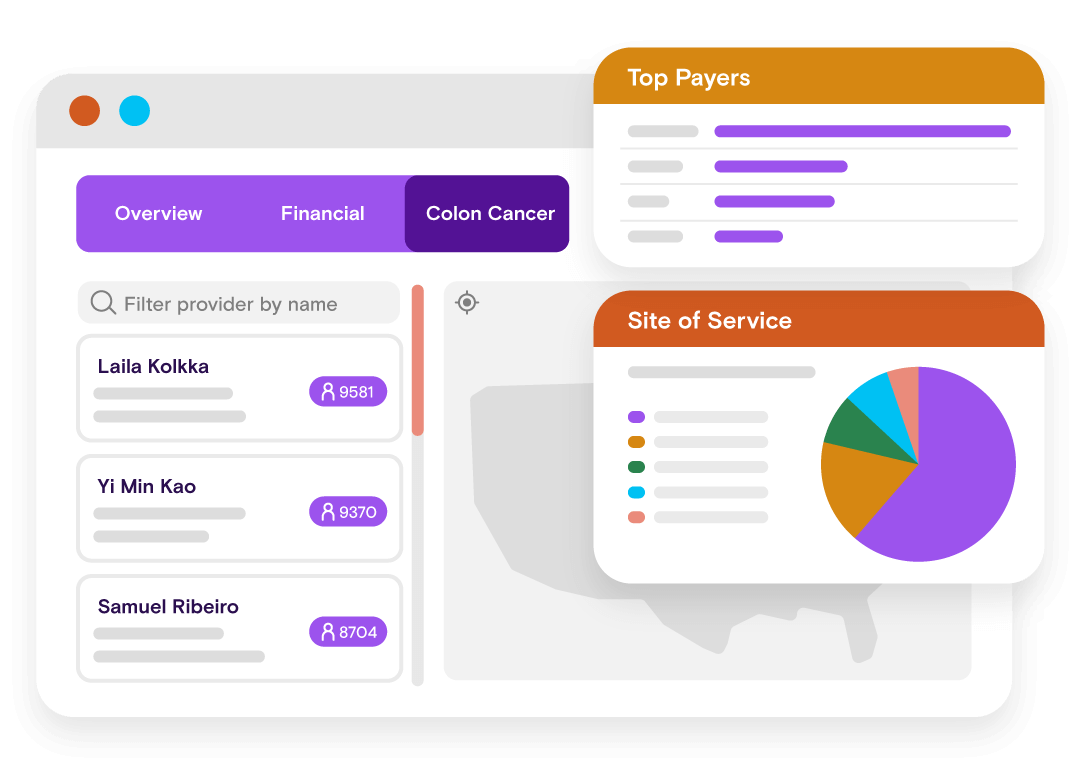 PATIENTFINDER
Identify high-quality physician prospects
Power your commercial teams to quickly and easily identify providers treating patients that would benefit from your solution, therapy or device without combing through complex claims files. PatientFinder is an easy-to-use, interactive tool delivering patient and provider intelligence. Harness the powerful health system, physician and all payor claims intelligence and create customized patient cohorts in minutes using key criteria like diagnosis, co-morbidity, prior treatment, provider details, age group, gender and geography. Access a hyper-targeted set of providers responsible for treating the patients in your cohort and accelerate revenue growth by targeting the physicians treating the highest volumes of target patients.
Chosen by the brands pioneering what's next