Why grow a career at Definitive Healthcare?
We're a fast-growing B2B SaaS company building the leading solutions in healthcare commercial
intelligence. We have a unique, award-winning culture that values authenticity and collaboration.
Make a difference
Giving back to the community is more than a promise—it's a priority. With our DefinitiveCares program, we're committed to making a difference within our local and national communities.
Find your people
We foster a collaborative, open-door work environment. Have a question? Reach out! Everyone at Definitive Healthcare is accessible, approachable and ready to offer their support, and that includes the executive leadership team.
Grow with us
We give employees the skills they need to grow their careers with weekly Definitive University courses and free LinkedIn Learning subscriptions.
Discover new opportunities
We've nearly tripled our headcount over the last four years and more growth is on the horizon. This pace of acceleration means plenty of new opportunities are arising.
Create your own path
We encourage our employees to explore different career paths and learning opportunities. We know that people are our greatest asset, so we support others and their pathway to growth.
Earn rewards for hard work
Our success is a team effort. Every employee is bonus eligible, and high performance and effort are rewarded no matter your title or experience.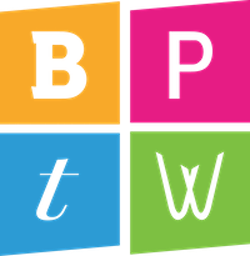 Award-Winning Culture
Enjoy your work life
We don't just say we're a good place to work—we prove it. In 2019, the Boston Business Journal named us the #1 Best Large Company to Work for in Massachusetts. We've also placed on the Boston Globe's list of Top Places to Work in Massachusetts for the past four years in a row.
What sets us apart
Awards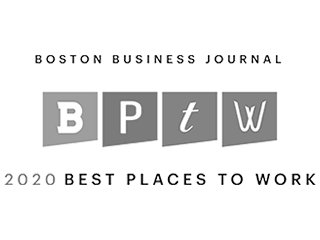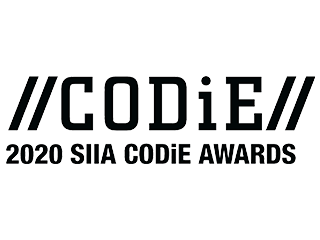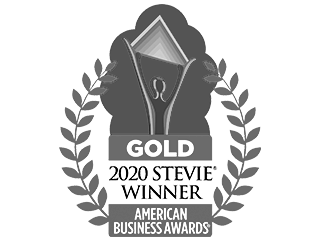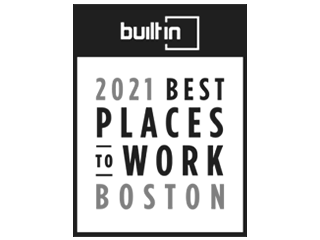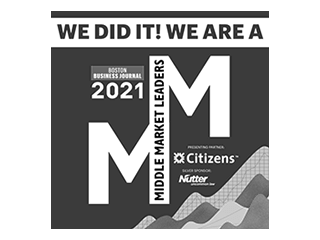 Explore Our Departments
A peek into our teams
We are who we are because of our people. Here's all the different types of thinkers we have on staff.

Sales
Our sales team builds relationships with leading healthcare organizations to expand our growing business. They manage the sales cycle and understand how our products can solve every client's problem.

Account management
This team leads strategic conversations with client decision makers to ensure they're getting the best value from our product. They address expansion within existing accounts and handle renewal negotiations.

Customer Experience
Our award-winning customer experience team ensures our clients derive as much strategic value from our data as possible. They guide new clients through product onboarding and training and support existing clients as a strategic partner.

Marketing
Our marketing team stewards our brand by creating compelling content and executing programs to support revenue growth and sales success. They operate across digital, event and public relations channels to identify, target and nurture new client prospects.

Professional Services
Our professional services team analyzes current healthcare market trends and reduces the complexity of disparate data to enhance our clients' understanding of today's healthcare landscape.

Product
Our product team drives the collection, transformation and insight of our data. They develop and design concepts for the datasets we collect and how we go about collecting them.

Data Science
This team uses advanced analytics and statistics to help our clients capture greater insights from our product. They aim to help clients reach the right decision maker or patient at the exact right time.

Technology
The technology team supports our product as well as our company's infrastructure. They drive the development, engineering and software that powers our data and analytical insights.

Operations
Our operations team helps to keep our business running smoothly. The finance team is responsible for our company's accounting, forecasting and business analysis efforts, while the HR team works to attract, retain, develop and engage existing employees and new talent.
Other benefits
Paid time off
We offer paid time off to all employees, and everyone has the opportunity to earn more paid time off by volunteering. Additionally, we encourage everyone to take half-days on Fridays in summer to soak up the sun.
Comprehensive care
We provide free individual healthcare for all employees, as well as great rates for families, with vision and dental plans. We also offer flexible 401K options with a 4% company match.
Workplace eats
Enjoy our onsite cafeteria with fresh, healthy foods from local farms. We've also got drinks for everyone, from tea and coffee to a rotating selection of beers on tap.
Professional development opportunities
We're growing quickly, and we want you to join our path forward. We encourage everyone to thrive, from career advancement through LinkedIn Learning and Definitive University, to weekly yoga sessions and an onsite gym.