Pinpoint providers and allied health professionals
See detailed intelligence on more than 2.6 million physicians, nurses and allied health professionals to identify and engage the right providers with the right message. Each profile organizes data from nearly 20 different public, private and proprietary sources into 11 high-level categories, so you can uncover top hospital and physician group affiliations, most-prescribed drugs by NDC code and more.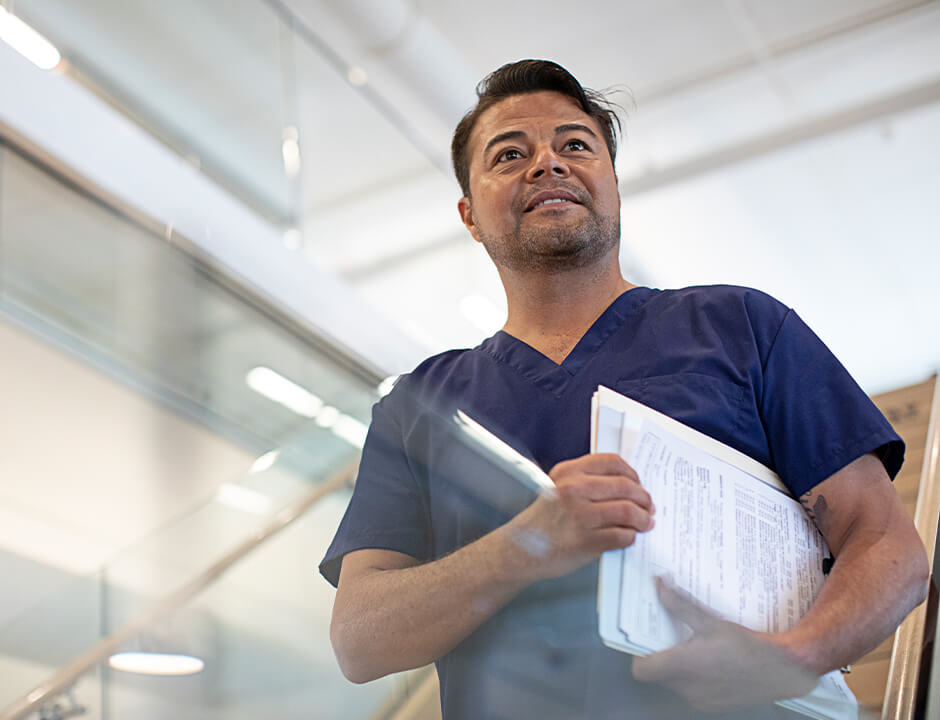 Chosen by the brands pioneering what's next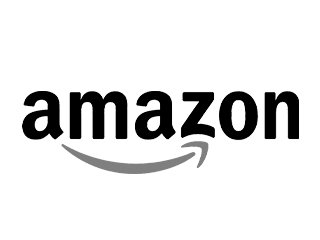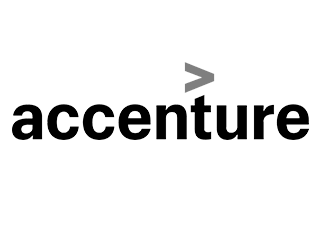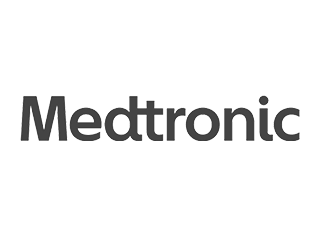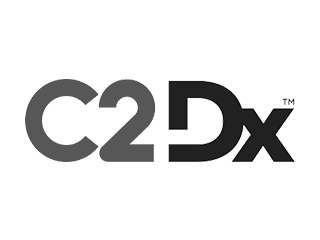 KEY DATA SETS
Gather new insights
PhysicianView includes data sets such as:
Provider specialty designation
PhysicianView combines our primary research with data from the NPI registry to provide more accurate primary and secondary specialty designations.
Telehealth usage and adoption
Harness the power of our all-payor claims data to understand a provider's overall adoption of telehealth and how it compares to their peers.
Affiliations to other healthcare organizations
Pinpoint key physician relationships and spheres of influence with data on primary, current and historical affiliations with other healthcare organizations.
Clinical activity and prescribing behavior
With robust all-payor claims data, you'll get snapshots into overall clinical activity and breakouts for commercial and prescription claims volumes.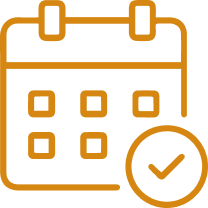 See it in action
Connect with us to explore our data.
Get a custom quote
Solutions tailored to your business
See pricing
Get a comprehensive view
PhysicianView gives you essential insights that power your commercial strategy with access to:
Supercharge your searches
Identify overarching trends with market-level searches for procedure, diagnosis and prescribing behavior. Then, hone in on the specific segments of the physician market using a wide variety of specialty, affiliation, diagnosis, prescription and technology characteristics to understand the potential addressable market.
Try now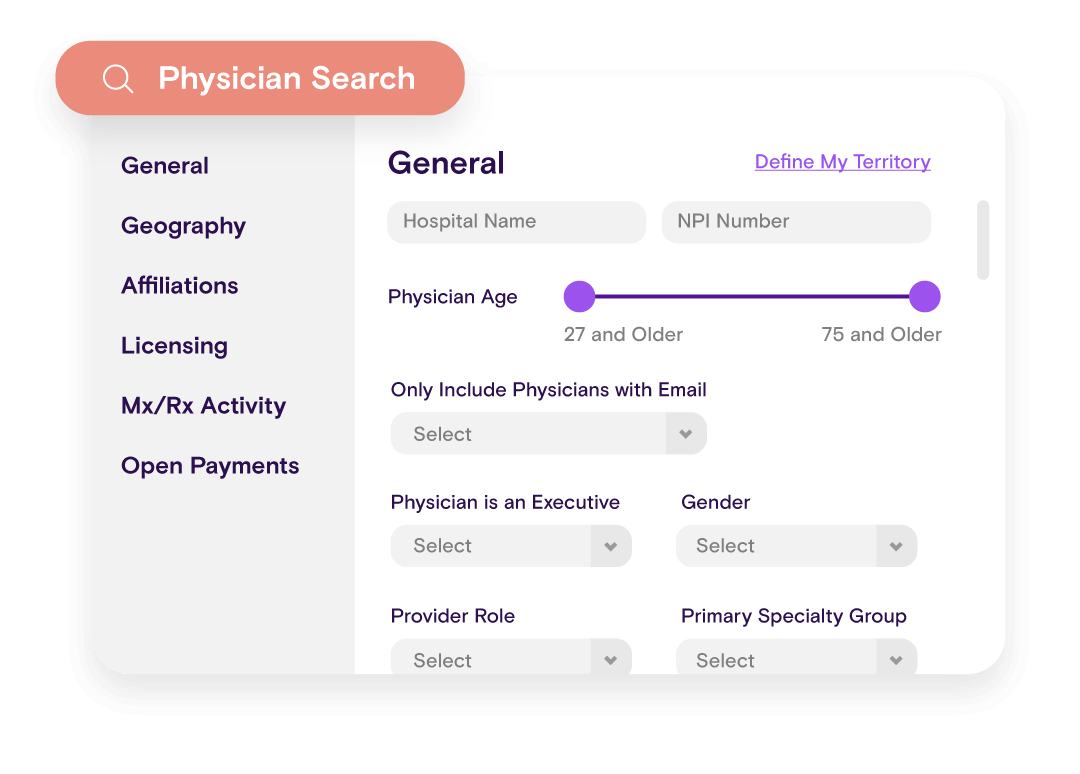 Robust physician and provider profiles
Understand physician specialties, licensing, locations, affiliations, technology usage and more. Quickly identify, connect and conduct high-quality conversations with the right physicians to drive your business.
Try now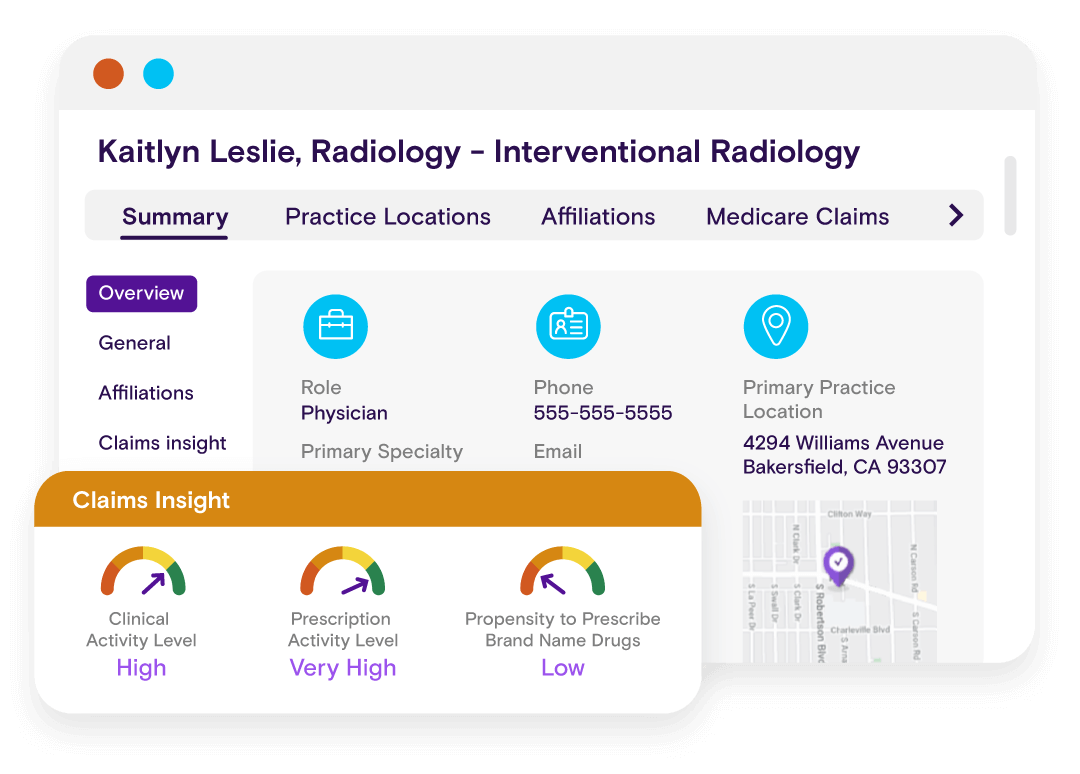 Specialized data sets
PhysicianView delivers access to a unique blend of physician and provider level intelligence. Our hospital, medical, and prescription claims data provide you with up-to-date information on physician activity, and our proprietary data on technology usage and telehealth adoption enable you to identify physicians with their sights set on the future.
Try now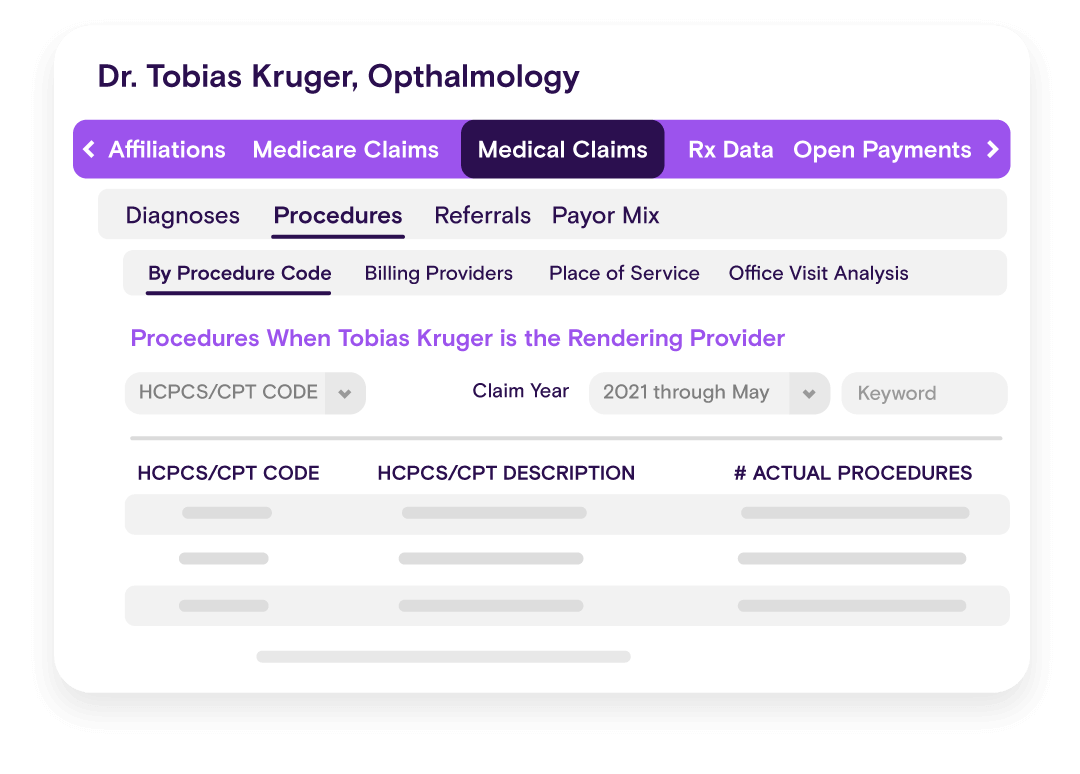 Unlock opportunities
PhysicianView can be used to:

Gain market intelligence
Conduct market-level searches by diagnosis, procedure, prescription and more to accurately size the physician market for your product, solution or therapy.

Optimize go-to-market planning
Access up-to-date contact information for both the physician and their primary practice location to easily connect with physicians in your target segments.

Guide product development
Identify, connect with and gain insights from influential physicians in your target organizations, from consultants to beta testers.
Focus on what matters
PhysicianView enables you to:
Increase efficiency
PhysicianView combines difficult-to-find data on open payments from manufacturers, medical board orders and actions, MIPS performance scores and more, so you can get all the intelligence you need from a single source.
Improve conversion rates
Deliver targeted messaging using specific CPT and ICD codes, view by patient population usage of other provider types and sort through more characteristics to identify provider segments that would benefit from your outreach.
Expand your database
In addition to robust claims-based affiliation data, you can expand your contact database by seeing physicians with the same primary specialty within a 25-mile radius.
Expand your view
PhysicianView provides even greater value when integrated with other data products to create comprehensive industry solutions and use-case specific solutions. PhysicianView comes with these solutions:
Frequently asked questions
PhysicianView is a Definitive Healthcare product that provides access to detailed intelligence on more than 2.6 million physicians, nurses and allied health professionals to identify and engage the right providers with the right message. Each profile contains information on practice locations, affiliations, claims, prescription behaviors, open payments from manufacturers or GPOs, durable medical equipment, population, similar physicians, clinical quality, technologies, clinical trials, and licensing.
PhysicianView tracks more than 20 different types of healthcare professionals including doctors, physicians, nurse practitioners, and physician assistants.
PhysicianView offers visibility into both current and historical affiliations, so you can track affiliations to different organizations (e.g., hospitals, health systems, home health agencies, and physician groups) as well as the length of time and strength with the affiliated organization. This information is critical for you to understand the level of influence physicians have on specific healthcare organizations, determine factors that could influence a provider's ability to purchase a solution or therapy, and identify potential physician candidates for recruitment.
At the market level, you can conduct diagnosis, procedures, drug and durable medical equipment searches by code (e.g., DRG, ICD, HCPCs/CPT) or by drug name. Use our physician profiles to access claims data on the diagnosis, procedures, and drugs prescribed.