Definitive Healthcare Named to Inc. 5000 List of Fastest-Growing Private Companies for Third Consecutive Year
Share this post
FRAMINGHAM, MA – August 21, 2019 – Definitive Healthcare, the leading provider of data, intelligence, and analytics on the healthcare provider market, has – for the third consecutive year – been named to Inc. Magazine's 2019 Inc. 5000 list, the most prestigious ranking of the nation's fastest-growing private companies in the U.S. This exclusive annual list recognizes business with the greatest revenue growth over the previous three-year period.
This year, Definitive Healthcare placed in the top quartile of the list, #1020 out of 5000, with a three-year growth rate of 131%. This publication also ranked Definitive 17th in their list of Massachusetts companies.
"It's inspiring to see just how fast we've grown in a short eight years. Our inclusion on the Inc. 5000 list, for the third year running, is truly a reflection of our dedicated and talented employees and our loyal customer base," said Jason Krantz, CEO of Definitive Healthcare. "In 2020, we will be laser-focused on continuing to drive additional value for our clients through developing new data assets, analytics capabilities, and workflows, and we are excited about our next level of growth as a company and as a team."
In 2018 alone, Definitive Healthcare brought in 600 net new clients and now serves over 2,500 customers, including 9 out of 10 of the U.S.' top pharmaceutical, healthcare information technology, medical device, and staffing companies. In addition, Definitive Healthcare expanded its talent base by adding more than 125 employees in 2018 and is on track to add 100 more in 2019. 
"The companies on this year's Inc. 5000 have followed so many different paths to success," said Inc. editor in chief James Ledbetter. "There's no single course you can follow or investment you can take that will guarantee this kind of spectacular growth. But what they have in common is persistence and seizing opportunities."
This is the third consecutive year Definitive Healthcare has been named to the Inc. 5000 list. In 2017, Inc. ranked Definitive Healthcare #611 in the country and #20 in Massachusetts, with a 3-year growth rate of 741%. In 2018, the company was named #974 in the country and #19 in Massachusetts, with a 3-year growth rate of 508%.
Earlier this year, Definitive Healthcare was also named the #1 Best Place to Work in Massachusetts (large companies) and the 14th Fastest Growing Company in Massachusetts, according to the Boston Business Journal. 
Definitive Healthcare is growing rapidly and is seeking talented additions to its award-winning team. For information on current openings at Definitive Healthcare, please visit the Career Page.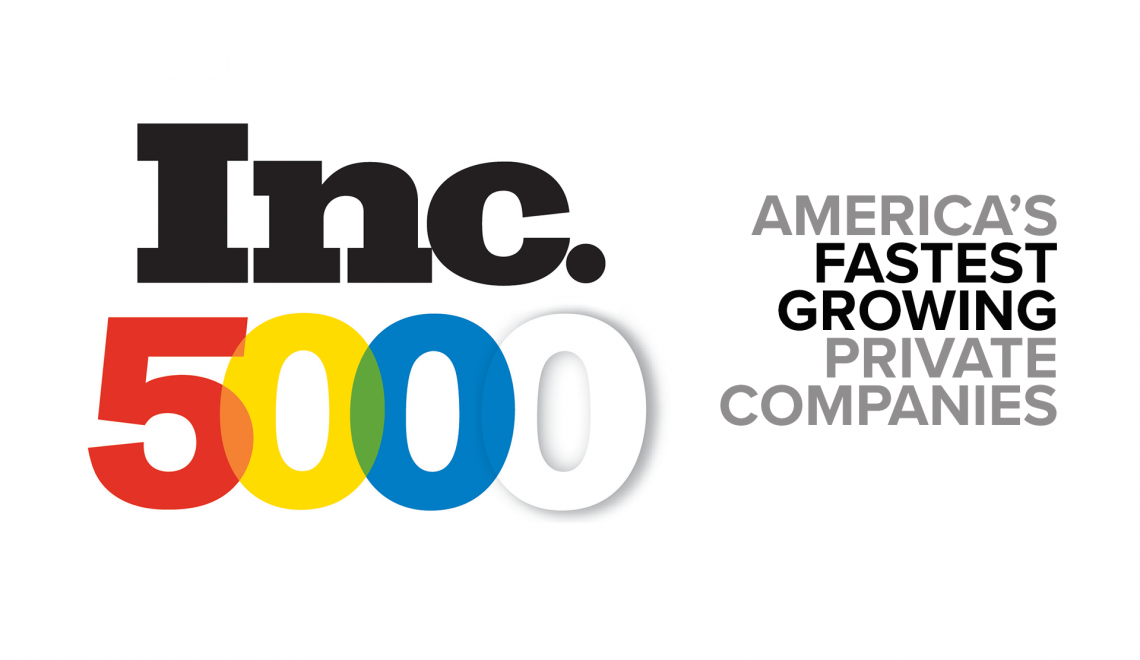 About Definitive Healthcare
Definitive Healthcare is the leading provider of data and intelligence on hospitals, physicians, and other healthcare providers. Its product suite provides the most comprehensive and highest quality data available anywhere on 8,800 hospitals and IDNs; 148,000 physician groups; 1.7 million physicians, nurses, and allied health professionals; 11,200 ambulatory surgery centers; 14,600 imaging centers; 91,600 long-term care facilities; 40,000 clinics; 1,400 ACOs and HIEs; more than 4 billion commercial medical and Rx claims; 115,000 clinical trials; and 900 Canadian hospitals. The company's data provides its 2,200+ clients with the analytics and insight needed to effectively segment and research the healthcare provider market. Definitive Healthcare is backed by Advent International and Spectrum Equity. For more information, or to trial the service, visit https://www.definitivehc.com/.
Media Contact
Tory Waldron
PR Manager
twaldron@definitivehc.com
(781) 454-6822
###