Definitive Healthcare Raises and Donates Nearly $130,000 to Fund Cancer Research at Fourth Annual Jimmy Fund Golf Tournament
Share this post
FRAMINGHAM, MA – August 28, 2019 – Definitive Healthcare, the leading provider of data, intelligence, and analytics on the healthcare provider market, today announced that its fourth annual Jimmy Fund Golf Tournament, supporting the Dana-Farber Cancer Institute and Jimmy Fund, raised nearly $130,000 to support cancer research. The event was hosted at Highfields Golf and Country Club in Grafton, MA on Monday, August 12, 2019.
The event was organized by DefinitiveCares, the community service organization at Definitive Healthcare. More than 144 participants and 32 volunteers attended the event, 80% of which were Definitive Healthcare employees. In addition to golfing, there was a dinner, silent auction, putting contest, chip shot competition, wheel of fortune, golf ball cannon, longest drive contest, and more. All told, the event raised nearly $130,000 for the Jimmy Fund, a 110% increase over the previous year's tournament. And, this year, Definitive Healthcare raised more money than the past three tournaments combined.
"It's an exciting event that supports a very important cause. We're proud to be able to contribute $130,000 to the Jimmy Fund and Dana-Farber Cancer Institute, and we're hopeful that this sizable endowment will have a positive impact on cancer research," said John Caccavaro, the tournament director at Definitive Healthcare. "We truly owe this year's incredible success to our wonderful sponsors and volunteers; we greatly appreciate their support and commitment to this meaningful cause."
In fiscal year, 2018, Definitive Healthcare contributed more than $136,500 in cash donations and 2,649 hours in volunteer efforts to local and national charities. This event, alone, nearly matched that amount – signaling what is forecasted to be an incredibly successful 2019 fundraising year. So far this year, DefinitiveCares has contributed $30,000 sponsoring galas for Boston Healthcare for the Homeless, the Epiphany School, St. Jude Children's Research Hospital, and Big Brothers Big Sisters of Boston and donated more than $25,000 to Habitat for Humanity, Bina Farms, Project Just Because, Caitlin's Smiles, and many others. Currently, Definitive Healthcare partners with over 35 local charitable organizations, and expects to partner with 40 by the end of the year.
"The Jimmy Fund and Dana-Farber Institute are doing wonderful work to improve the chances of survival for cancer patients around the world, and we are proud to be able to support their valuable contributions," said Jason Krantz, CEO of Definitive Healthcare. "The spirit of philanthropy is deeply embedded in our company culture, and I am continually inspired by the passion and commitment of the employees that pull this tournament together year after year."
Recently, the Boston Business Journal recognized Definitive Healthcare as one of 2019's Top Charitable Contributors in Massachusetts, for its dedication to giving back to the local community. The Boston Business Journal also recently listed Definitive Healthcare as 2019's #1 Best Place to Work in Massachusetts (large companies) and the 14th Fastest Growing Company in Massachusetts,  citing its strong company culture and revenue growth for three years running. The company has also received awards for its fast growth nationally, with recognition on the Inc. 5000 Fastest-Growing Private companies list in 2017, 2018, and 2019.
Definitive Healthcare is growing rapidly and is seeking talented additions to its award-winning team. For information on current openings at Definitive Healthcare, please visit the Career Page.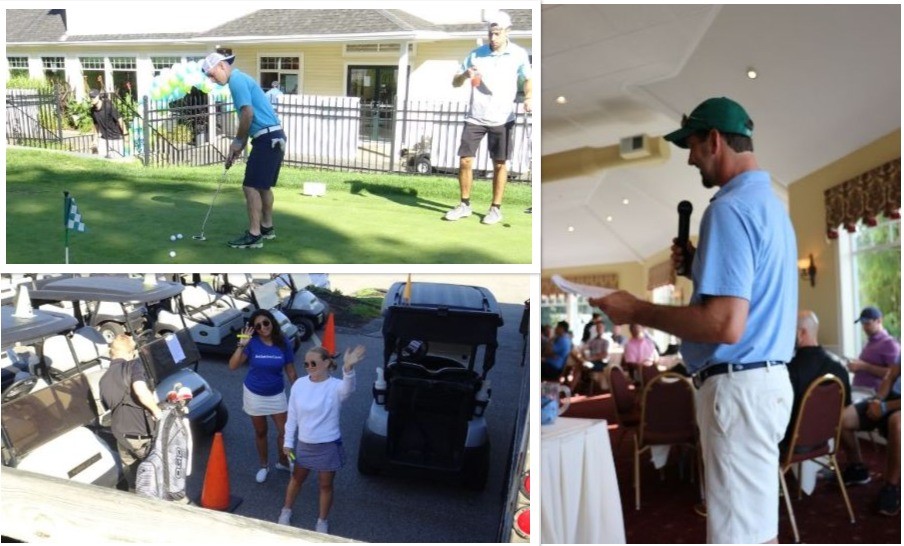 About Definitive Healthcare
Definitive Healthcare is the leading provider of data and intelligence on hospitals, physicians, and other healthcare providers. Its product suite provides the most comprehensive and highest quality data available anywhere on 8,800 hospitals and IDNs; 148,000 physician groups; 1.7 million physicians, nurses, and allied health professionals; 11,200 ambulatory surgery centers; 14,600 imaging centers; 91,600 long-term care facilities; 40,000 clinics; 1,400 ACOs and HIEs; more than 4 billion commercial medical and Rx claims; 115,000 clinical trials; and 900 Canadian hospitals. The company's data provides its 2,200+ clients with the analytics and insight needed to effectively segment and research the healthcare provider market. Definitive Healthcare is backed by Advent International and Spectrum Equity. For more information, or to trial the service, visit https://www.definitivehc.com/.
Media Contact
Tory Waldron
PR Manager
twaldron@definitivehc.com
 (781) 454-6822
###