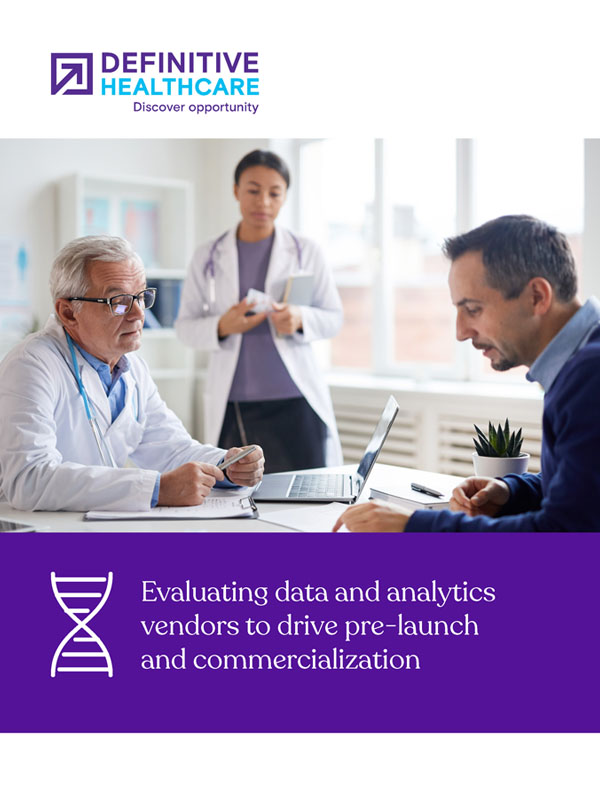 Buyer's Guide
Evaluating data and analytics vendors to drive pre-launch and commercialization
Successful biopharma companies leverage real-world data (RWD) to maximize market share, identify and engage with experts and make the most of conversations with industry leaders. There are an increasing number of ways to purchase and manage RWD, but every business is different. 
Download this eBook to learn best practices on how to:
Use RWD to improve go-to-market activities
Create a framework to identify your data needs
Evaluate data and analytics vendors to maximize return on investment

What's inside
Section 1
Learn how data helps biopharma companies understand and overcome industry challenges.
Section 2
Define and evaluate the capabilities important to your organization's success.
Section 3
Leverage data and analytics to create effective marketing and sales campaigns.