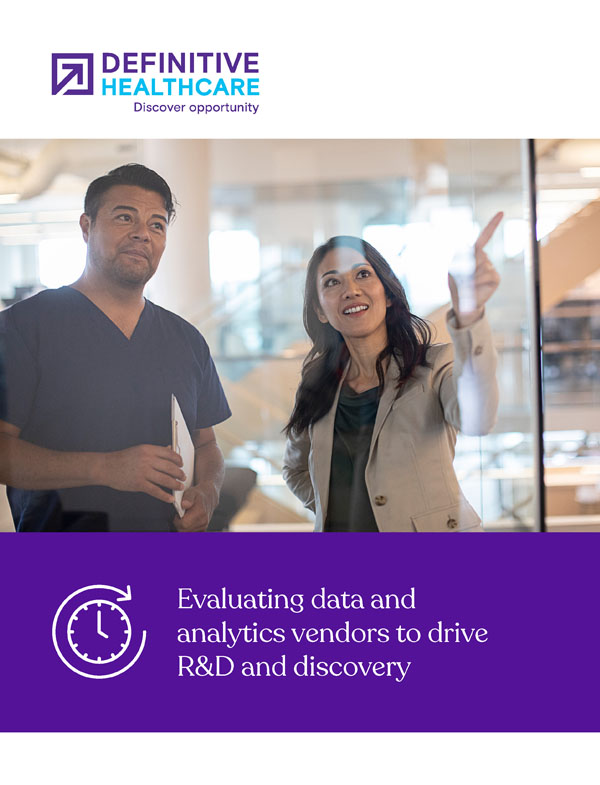 Buyer's Guide
Evaluating data and analytics vendors to drive R&D and discovery
Successful biopharma companies leverage real-world data (RWD) to identify key opportunities, size addressable markets and find and engage industry experts. There are many ways to purchase and manage RWD, but not every option will meet the unique needs of every business.
Download this buyer's guide to learn best practices on how to:
Use RWD to inform strategic decisions
Create a framework to identify your data needs
Evaluate data and analytics vendors to maximize return on investment

What's inside
Section 1
Leverage real-world data to inform decision-making and accelerate launch timelines.
Section 2
Ensure that your key constituents are represented in framework creation.
Section 3
Leverage your data framework to gain an apples-to-apples evaluation of vendor partners.