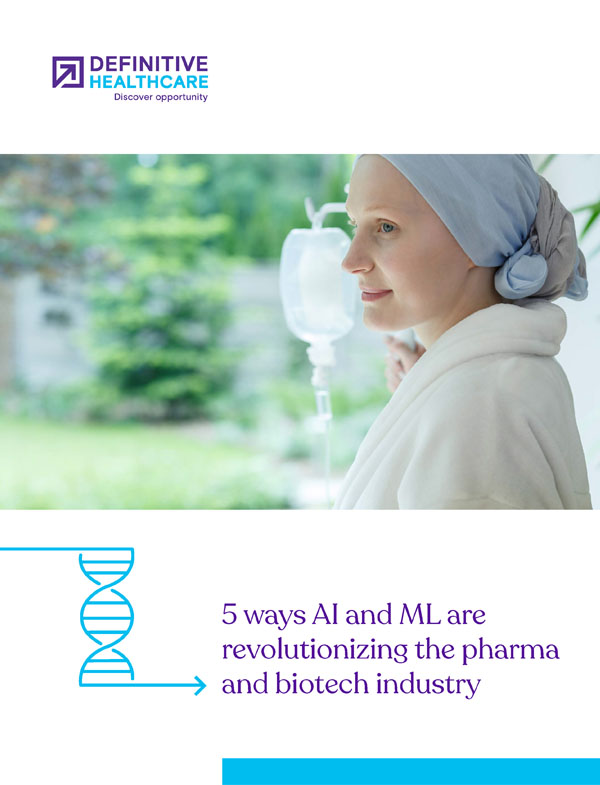 eBook
5 ways AI and ML are revolutionizing the pharma and biotech industry
In recent years, artificial intelligence (AI) and machine learning (ML) have emerged as powerful and sophisticated tools that are transforming the pharma and biotech industry. Companies are using AI and ML to guide strategic decision making and adapt to changes in the market, accelerate the drug development and commercialization process, and much more.  
In this e-book, we'll explore the emerging possibilities of AI/ML in the pharma and biotech industry and discuss which avenues may have the most potential. We'll cover five promising use cases for AI/ML that companies are already using today and discuss how they may impact patient outcomes in the future.
Download this eBook for a comprehensive introduction to the capabilities of AI and ML and a look at five impactful use cases. You'll learn:
Why AI/ML is important and how to unlock its potential
Common use cases for AI/ML that are reshaping pharma and biotech
How AI/ML can give your company a commercial edge

What's inside
Drug discovery
Learn how AI & ML are accelerating drug discovery and development.
Clinical trials
See how advances in AI & ML are helping make clinical trials more efficient and effective.
Personalizing medicine
Discover how AI & ML are making personalized medicine a reality.
Supply chain logistics
Understand the trends and challenges that impact the supply chain, and how AI and ML can solve them.
Sales and marketing
AI and ML can help sales and marketing teams develop better strategies and navigate the complex healthcare ecosystem.