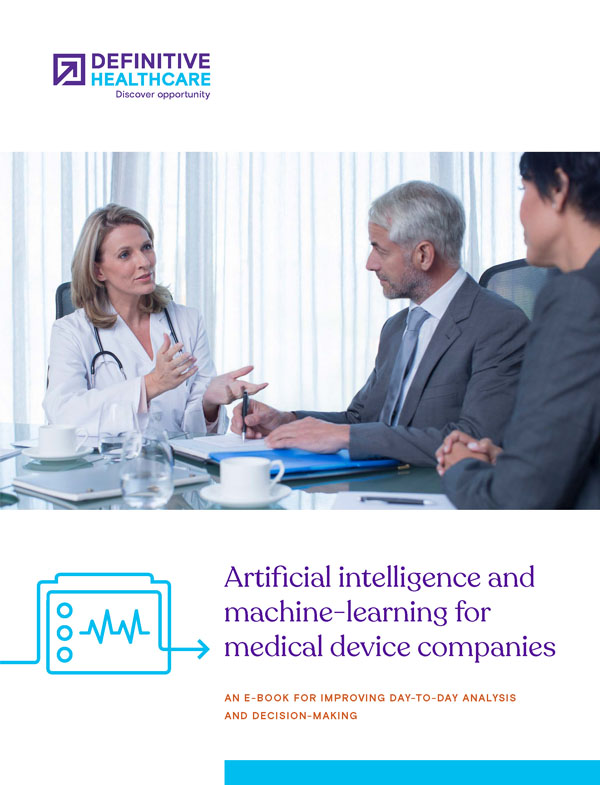 eBook
Artificial intelligence and machine learning for medical device companies
Medtech companies rely on AI and ML to drive product innovation and improve patient lives. However, this technology can also make day-to-day workflows more efficient. Uncover the operational implications of AI and ML for medtech and medical device teams' strategic decision-making.
Download this e-book and learn how to use AI/ML to:
More effectively identify underlying trends, causations, and factors from data
Improve predictive power, speed, and accuracy of your existing models and develop new ones
Automatically learn, extract, and translate data features without traditional hand-coding

What's inside
Applications
Explore how AI/ML is used to innovate and improve patient lives.
Data & analytics
Uncover how AI/ML informs data and analytical models.
Workflow
Improve day-to-day workflows and decision-making with AI/ML.
Integration
Learn how different users integrate AI/ML, where to get start, and how to overcome challenges.
Vendors
Identify the right partner with our easy-to-use checklist and scoring system.
Why us
Discover why Definitive Healthcare is the best choice for AI-driven data and analytics.