Launching your medical device: A strategy and execution cross-functional guide eBook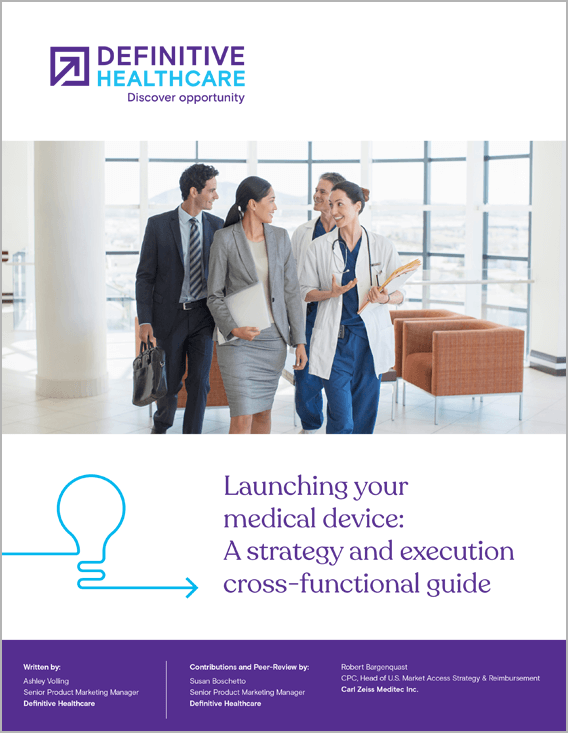 Bringing a new medical device to market can be a lengthy and complicated process. Whether you've already received your PMA or 510(k) clearance or are awaiting FDA approval, there are several important considerations and tasks you have to accomplish.  
Many resources only cover the tasks for medical device companies in the pre-launch phase, but none capture the cross-functional collaboration needed to make a launch successful. This comprehensive eBook captures the total cross-functional alignment needed to launch your medical device by outlining the tactical and strategic considerations for each functional area. 
Discover checklists and considerations for:
Marketing
Sales
Sales operations/Business analytics
Contracting
Market access, & HEOR
Sales training
Regulatory
Corporate quality & Site quality
Medical affairs
Trading partner management
IT / ERP management
R&D / Program management
Supply chain/Logistics
Customer experience
Download the pre-launch guide now!
Organize and align
With substantial investment in a new device, it can't afford to fail. Use this guide to develop your strategy ensuring your bases are covered, whether you have designated departments or team members wearing multiple hats.

Navigate your launch with a comprehensive line of site into critical activities

Generate funding or budget approval for new device pipeline and execute on ROI

Easy to use checklists with cross-functional callouts
Access strategic guidance across key departments
Follow our roadmap to guide your device launch strategy and to continue to transform the healthcare landscape by improving patient outcomes, quality of life or clinician workflow.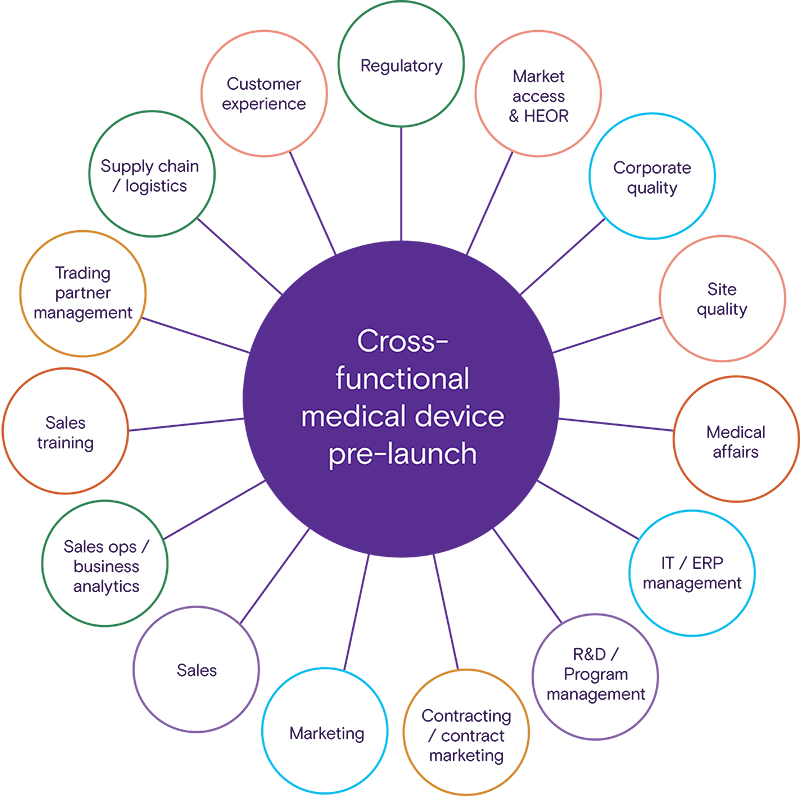 Create your end-to-end strategic plan
Learn how to confidently lead your entire organization through pre-launch activities to make your new medical device launch successful.
Identify best practices
Understand and deploy industry best practices to ensure your device is seen and can improve patient outcomes.
Prepare to launch with the whole picture
Relying on trial & error and staff expertise may leave considerations and action items forgotten. This comprehensive guide provides the full picture so you're giving your device every chance to succeed.
Keep all objectives of your launch strategy organized and actionable
Our GANTT chart tool comes pre-populated with the tactical items in the eBook. You'll be able to download the tool along with the eBook when you submit the form above.