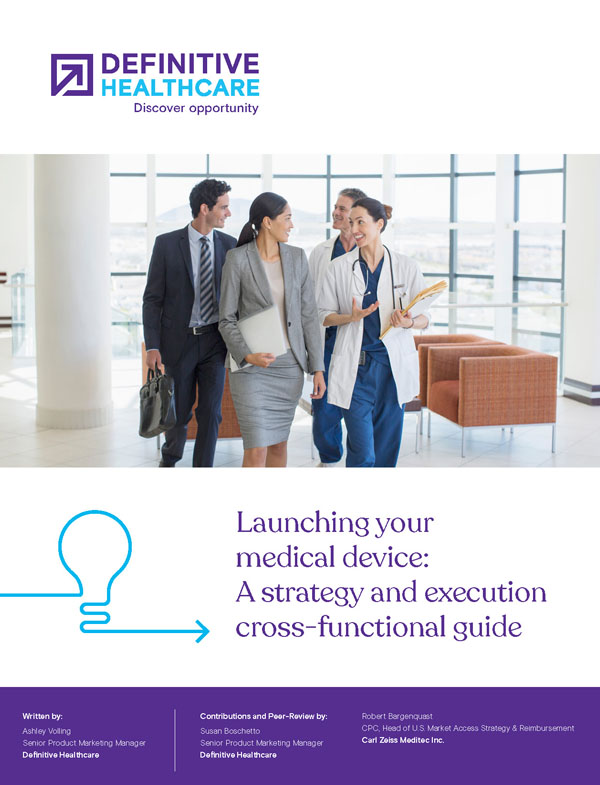 eBook
Launching your medical device: A strategy and execution cross-functional guide
Launching new medical devices can be a lengthy and complex process. To be successful, there are several elements to a product launch that are worth considering.  
This comprehensive eBook captures the total cross-functional alignment needed to launch your device by outlining tactical and strategic considerations for 15 functional areas. 
You have so much opportunity to win. Use this guide to develop a robust, solid launch strategy. You'll get:
Tactical checklists by function
Pre-populated and editable GANTT chart to keep you organized
Strategic considerations for your launch

What's inside
Marketing
A comprehensive marketing plan can make or break the impact your launch has on the market.
Sales
Determine what salesforce considerations to make and the staffing options that work best for your launch.
Medical affairs
Uncover key considerations for the evolving role of med affairs in the pre-launch phase.
Market access
Discover best practices for this critical element of launch strategy.
Sales Ops/BA
Explore what activities should be put into motion for post-launch support.
Supply chain
Discover what's needed to ensure customers receive product on time and in perfect condition.
Trade channels
Learn about the necessary steps to make your device available through indirect channels.
Customer experience
Onboarding, support and communications are important post-launch activities to tee up before launch.
Contracting
Build clarity into the contracting process to avoid potential conflicts down the road.
Access strategic guidance across key departments
Follow our roadmap to guide your device launch strategy and to continue to transform the healthcare landscape by improving patient outcomes, quality of life or clinician workflow.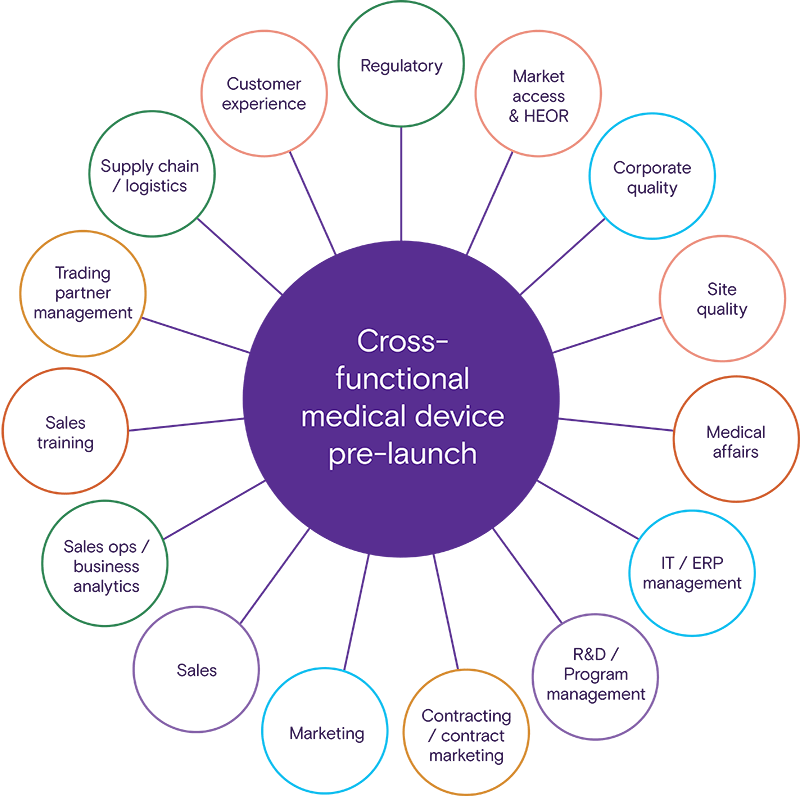 Keep all objectives of your launch strategy organized and actionable
Our GANTT chart tool comes pre-populated with the tactical items in the eBook. You'll be able to download the tool along with the eBook when you submit the form above.