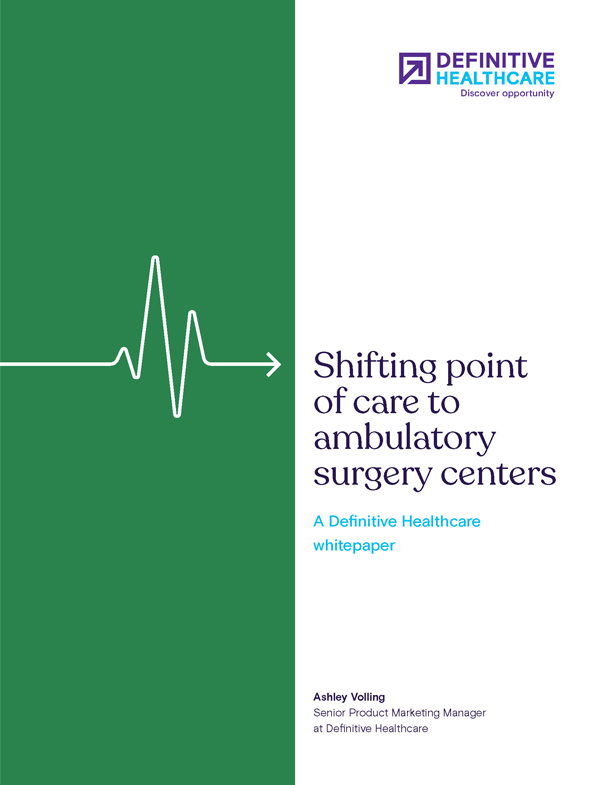 Whitepaper
Shifting point of care to ambulatory surgery centers
For years, the acute care market has been a primary focus for many medical device companies. Multiple factors, however, indicate a shift in care settings from hospitals to ambulatory surgery centers (ASCs), and the growth of that market may signal a need for a stronger focus on this ancillary care channel. Read more to understand the primary indicators.
In this whitepaper, we explore what's behind the shift in care to ASCs and understand how key indicators impact the industry. You'll discover:
Quantifiable implications of the pandemic on medical claims increases at ASCs
Clinical outcome comparisons of hospital inpatient and outpatient procedures to ASCs
Cost-savings and reimbursement differences for ASC-based procedures
Mergers, acquisitions and overall market growth activity

What's inside
Growth
Review the evidence of the year-over-year increase in ASC procedure volume.
Outcomes
Evaluate clinical outcomes for Medicare and privately insured patients in ASCs.
Cost savings
Analyze billions in cost savings between hospital and ASC procedures.
M&A
Learn how hospitals and health systems are acquiring ASCs to avoid revenue loss.