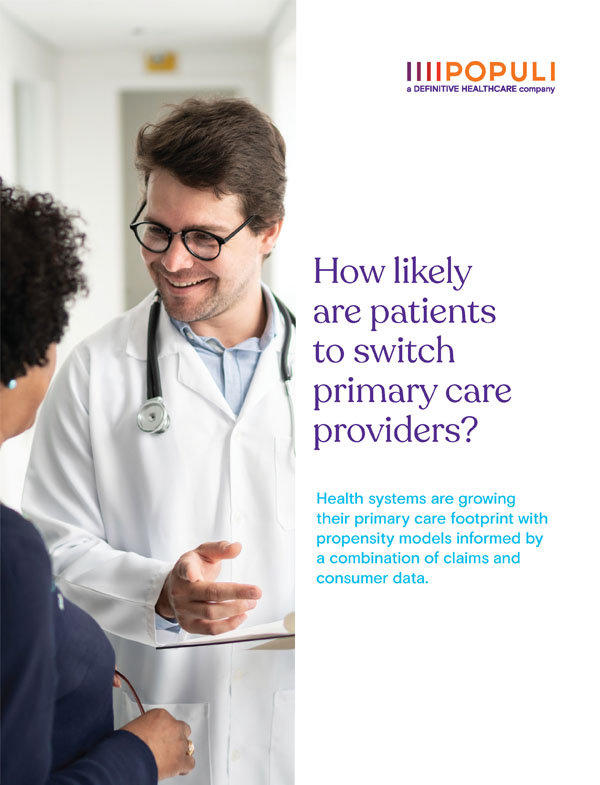 Whitepaper
How likely are patients to switch primary care providers?
Primary care provides serves as many patients' first point of contact with a health system. Strong patient-provider relationships at this level promote system loyalty and can drive volume and profits for downstream specialist services. As the market continues to crowd with retail, urgent care, and remote care entrants, traditional health systems need to understand the size of the opportunity within their market and find patients who aren't tied to another provider.
Defend your primary care base from the competition and grow your footprint within the market. Find answers to strategy-defining questions, including:
How big is your market opportunity?
Which patients are willing to switch providers—and why?
Which data and analytics should you be using?

What's inside
Market opportunity breakdown
Explore key statistics on the national PCP market.
Patient behavior
Discover what drives provider switching.
Flexible propensity modeling
Rate patients' likelihood to switch with live, local data.
Strategic insights
Get the tools that can help you grow.