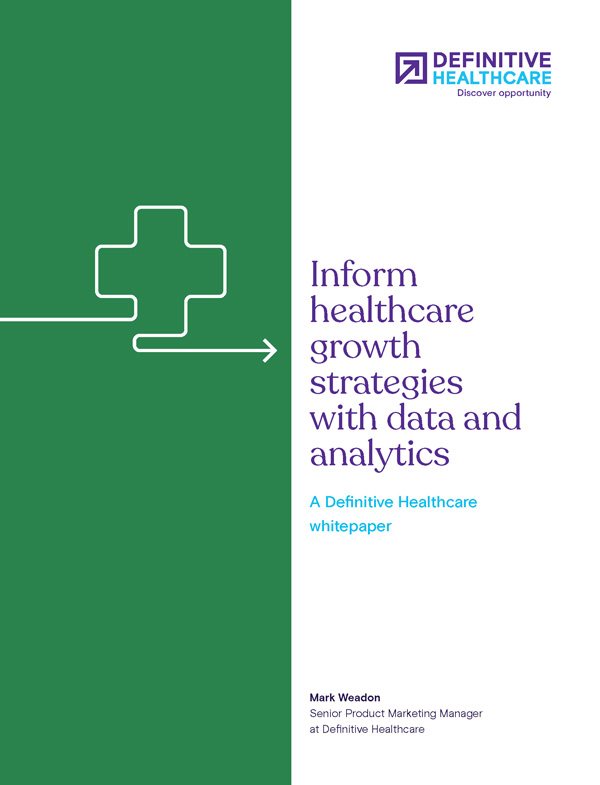 Whitepaper
Inform healthcare growth strategies with data and analytics
Making the right strategic decisions to drive growth at health systems and provider organizations is extremely difficult without a clear understanding of the market. Fortunately, the right healthcare commercial intelligence is available to provide market visibility and inform these important decisions.
Learn how health systems and provider organizations can drive smart growth by using healthcare commercial intelligence to:
Reduce patient leakage
Evaluate service lines
Expand referral sources

What's inside
Inform decisions
Understand multiple ways healthcare market commercial intelligence can help your organization grow.
Referral insights
Trace in-network and out-of-network referral patterns and understand affiliation relationships.
Real-world data
See how claims data can enhance strategic planning, business development and marketing decisions.
Results
Read how one organization used data and analytics to exceed goals for market share and revenue growth.