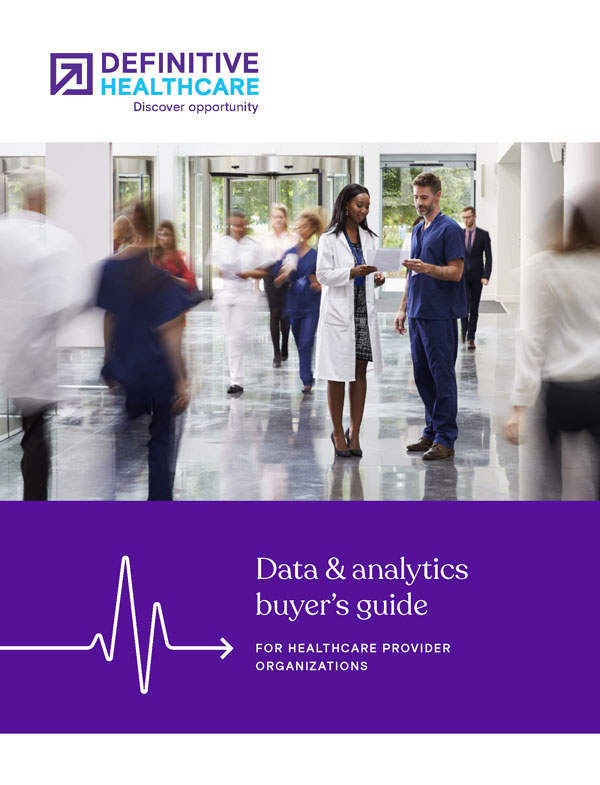 Buyer's Guide
Healthcare data and analytics buyer's guide for healthcare provider organizations
In an increasingly complex healthcare marketplace, many provider organizations are transforming to become more data-driven. These data-forward organizations use market intelligence to optimize network utilization, invest in services and specialists, conduct physician outreach, and benchmark the competition.
Discover how data and analytics can help your organization navigate changes in the market and grow faster. With this buyer's guide, you'll see step-by-step how to: 
Leverage market data to inform strategic decisions
Define your company's data and analytics requirements
Evaluate data and analytics vendors to maximize your ROI

What's inside
Chapter 1
Learn key tactics to cultivate cross-functional alignment across your organization.
Chapter 2
Consider key use cases to define your data and analytics requirements.
Chapter 3
Use a demo checklist to evaluate what's most important for your business.
Chapter 4
Prioritize each solution's capabilities and take the next step.