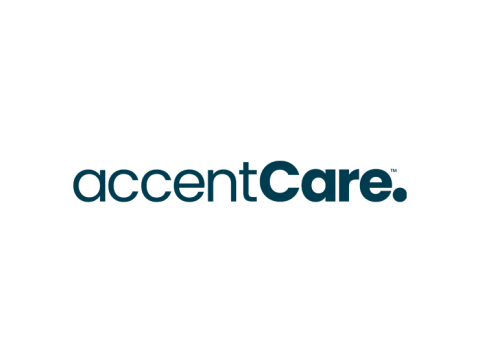 AccentCare strategized new partnerships with providers and systems
AccentCare is the fourth-largest home-based post-acute care provider in the U.S. AccentCare uses our data to gain new perspectives in its market. Using healthcare commercial intelligence such as claims and cost report data, AccentCare can better understand their referral streams, analyze its market performance, and determine how to best partner with health systems, physician practices, and other providers within the marketplaces they operate in.
Key result
Developed new strategies based on understanding referral streams and identifying partnerships in its marketplace.
Episode transcript
Steve Rogers:
Hello. I'm Steve Rogers. I'm the CEO of AccentCare. AccentCare is the fourth largest home-based post acute provider in the country. As an organization, we tend to have the highest quality ratings of any of the home-based providers in the industry, and are very proud of that.
It's important that we understand the marketplaces we're operating in. And that's where Definitive Healthcare comes in. Definitive Healthcare is a product that allows us to essentially create a view of the marketplaces we're operating in. The data that they end up getting, the claims data, as well as the cost reports that they end up getting paint a picture of the marketplace. It paints a picture of the providers, the hospital systems, and allows us to start to plot strategies about either who we may want to partner with, but it also tells us how well we're doing within those marketplaces, how good of a job we're doing in actually penetrating those referral streams, and essentially being able to fully service both the health systems and the physician practices and the managed care plans within the marketplaces we're operating in.
I think Definitive's got a unique position in the marketplace in that there aren't a lot of companies, and you can get raw Medicare data, but there aren't a lot of companies that I think actually have the ability that I think Definitive has to basically take the information and supplement it in a way that makes it more meaningful for customers like us.
We've used multiple other data tools. So we've had other data tools in the past that really weren't able to kind of give that holistic market kind of approach. And so what I'd say is, is that there's no tool that's really comparative to Definitive out there. There's other tools that provide subsets of what Definitive does. And so I think we were like many others that would use like subsets of data to try and paint a picture that I think Definitive gives us.
Once again, they are a flexible, smart organization that I think knows how to partner with organizations like ours, because it's never … with organizations like ours, it's never a cookie cutter approach. I'm sure many of us have very specific needs in the way that we want to kind of approach marketplaces, and we need a partner on the other side that's going to work very closely with us, and being able to essentially bring solutions for our problems.