Accelerate pre-launch planning and maximize in-market brand performance
Passport Express combines a comprehensive, industry-leading set of analytics with pre-populated data about a specific therapy area to help you accelerate pre-launch planning and maximize in-market brand performance. Built on technology acquired with Analytical Wizards, Passport Express offers flexible dashboards and powerful visualization tools that leverage all-payor claims, physician affiliation information, healthcare reference data and more. The integrated data and analytics let you answer critical business questions in a fraction of the time and cost of competing solutions.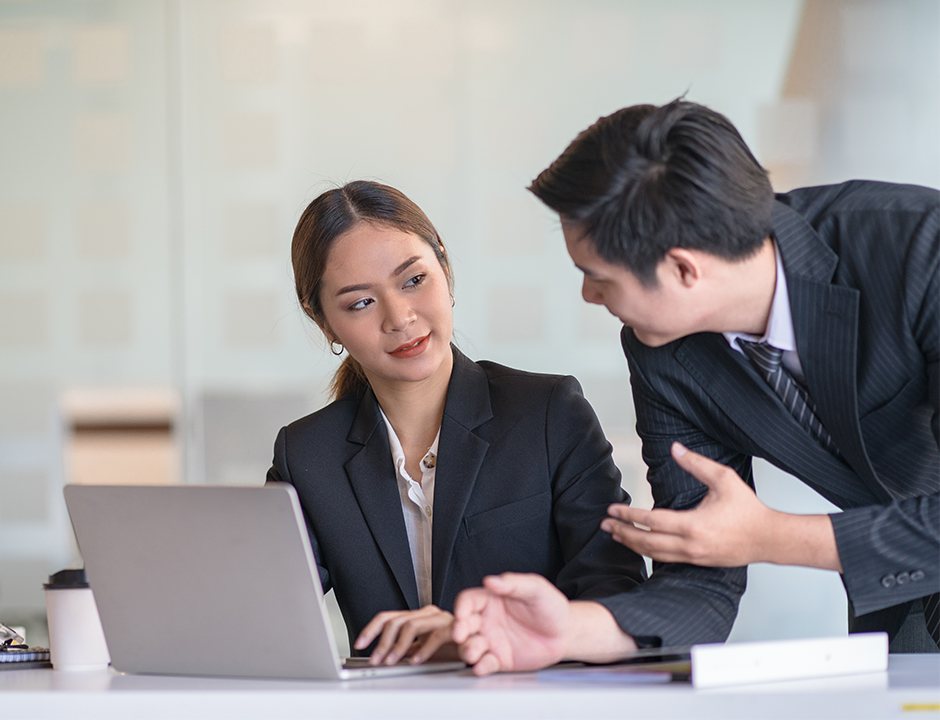 Fast-track your commercial success
Speed to market is critical when launching a drug. The path to commercialization is long, complex and expensive. You need answers fast—but finding the right market intelligence can be slow. Watch the video to see how Passport Express helps answer critical business questions more quickly and with fewer resources.
Built for your unique therapy
Passport Express comes in 20 different therapy-specific editions:
Diabetes Mellitus, Type 2
Non-Small Cell Lung Cancer
COVID-19
Breast Neoplasms
Multiple Sclerosis
Schizophrenia
Migraine Disorders
Prostatic Neoplasms
Urinary Bladder Neoplasms
Crohn's Disease
Alzheimer Disease
Hypertension, Pulmonary
Dermatitis, Atopic
Colitis, Ulcerative
Depressive Disorder, Major
Multiple Myeloma
Amyotrophic Lateral Sclerosis
Pulmonary Atrial Hypertension
Pulmonary Disease, Chronic Obstructive
Arthritis Psoriatic
Additional therapies are available upon request. Reach out to your Definitive Healthcare account executive to see if data are available for your therapy area.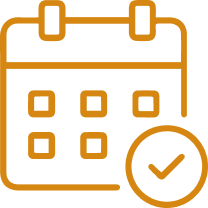 See it in action
Connect with us to explore our data.
Get a custom quote
Solutions tailored to your business
See pricing
Instant intelligence for critical decision-making
Understand your key therapy area and make more informed decisions with pre-populated data and analytical dashboards.
Market dynamics
Inform product launch plans with high-level analyses of market conditions such as drug-class share, patient demographics, diagnosis and prescription trends, and managed care metrics.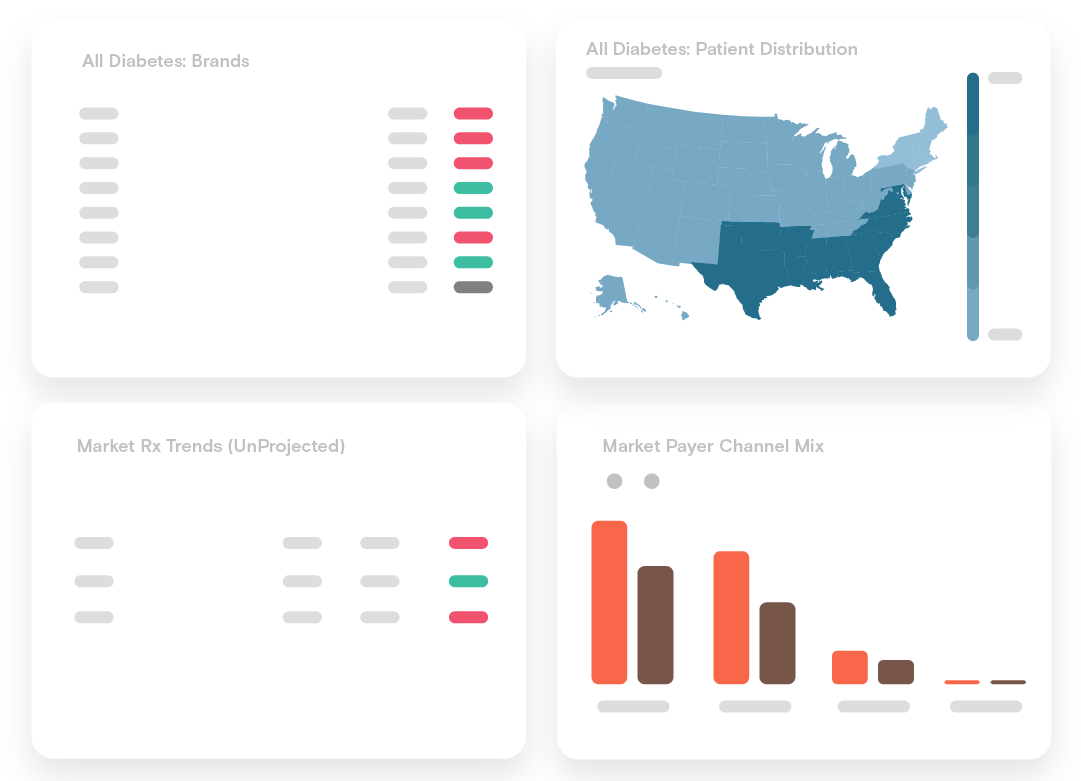 Brand dynamics
Enhance pre- and post-launch commercial strategies using key brand-market dynamics such as patient market share by region, average patient profiles (e.g., age group, channel, gender), prescriptions per patient and prescription sales trends.
Line of therapy
Elevate brand market positioning by exploring line of therapy metrics for brand and patient distributions, patient profiles, and regional and market share per line of therapy.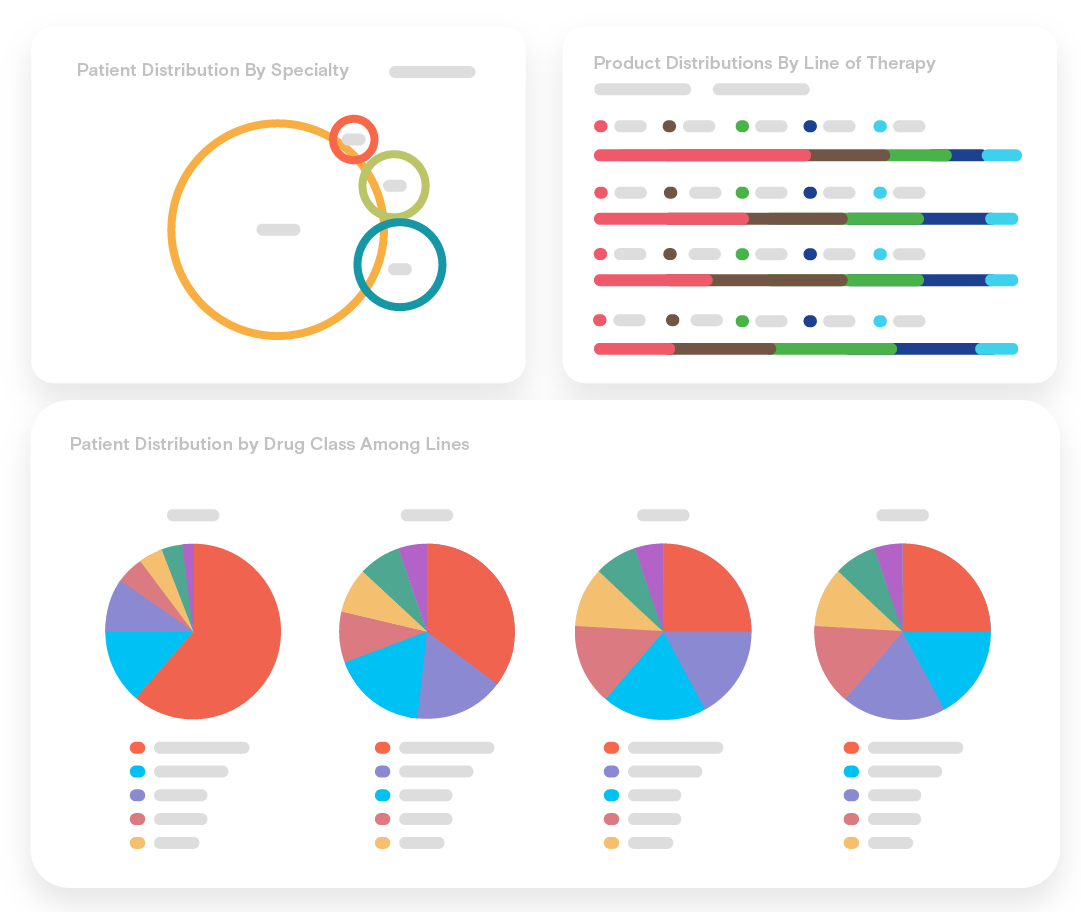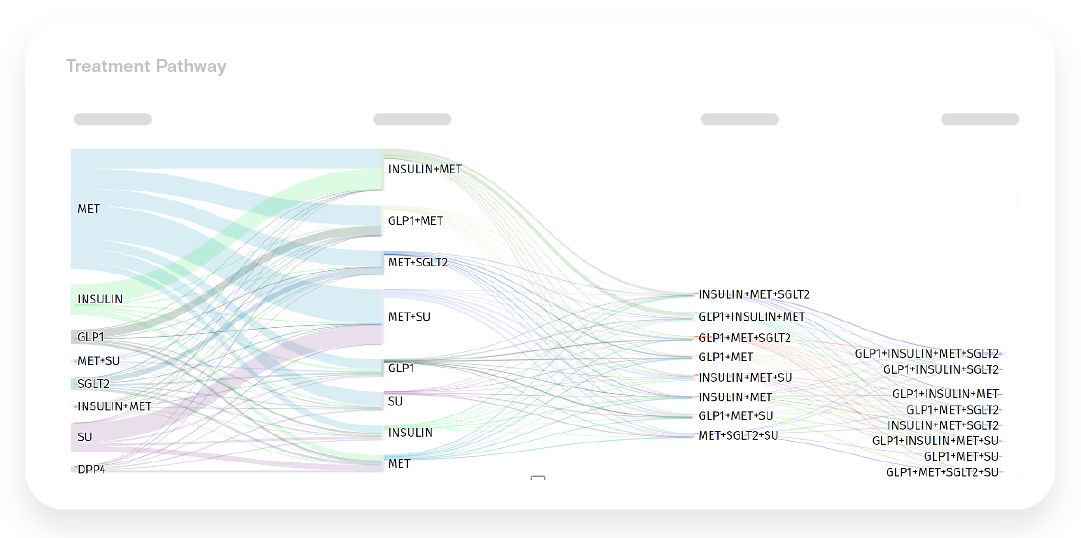 Treatment pathway
Augment patient and brand commercial insights by understanding patient trends including brand dynamics, number of prescriptions filled, out-of-pocket costs and therapy duration throughout the treatment pathway.
Source of business
Define patient treatment dynamics by analyzing patient brand continued use, brand switching or brand add-ons.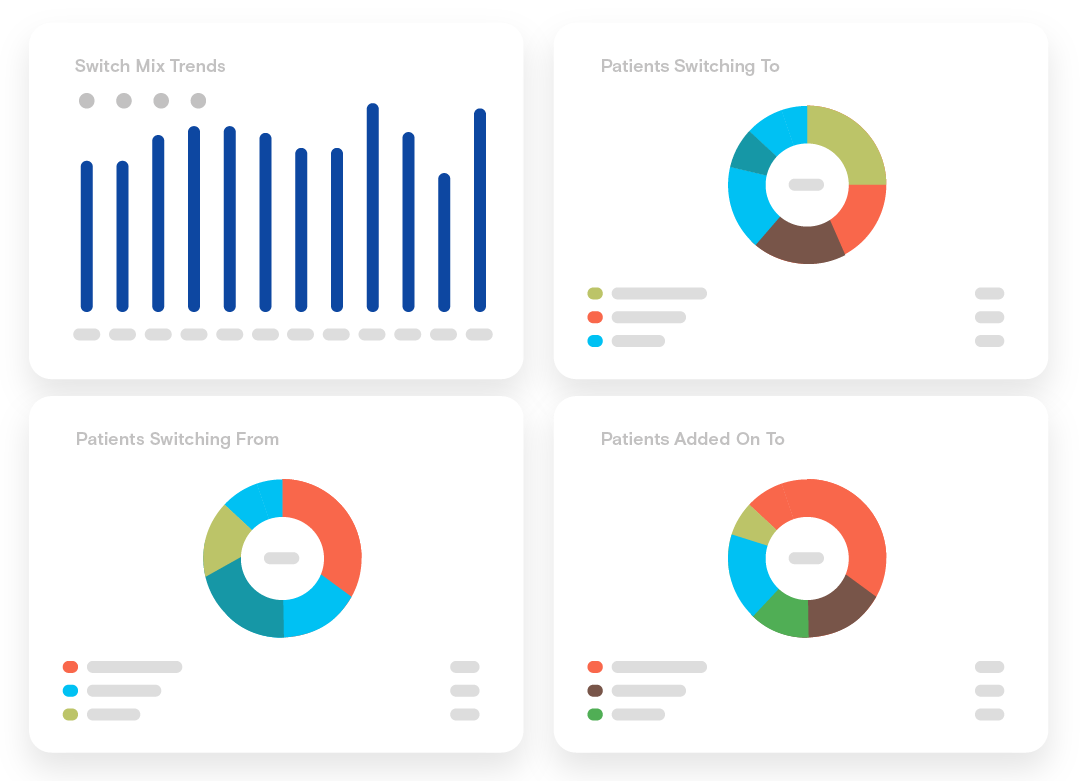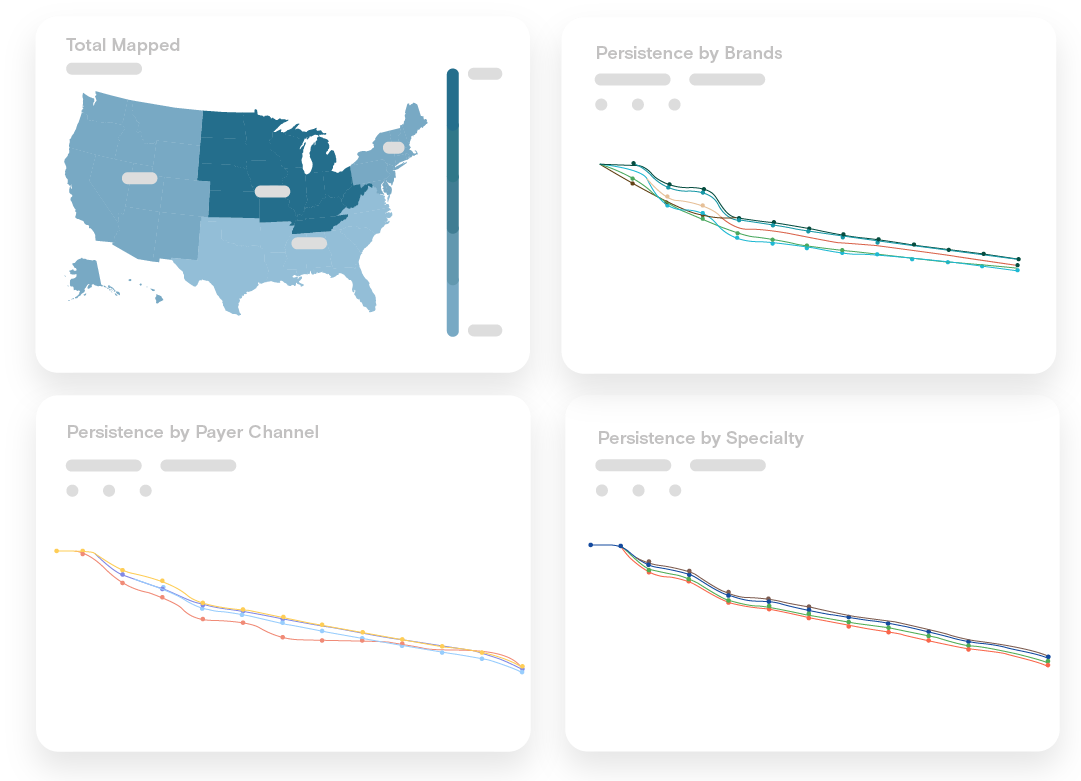 Persistency
Evaluate patients' continuation of treatment for your brand and competitive brands. (Available only for select therapy areas)
Compliance
Understand brand market share by evaluating patient compliance for your brand and key competitors. (Available only for select therapy areas)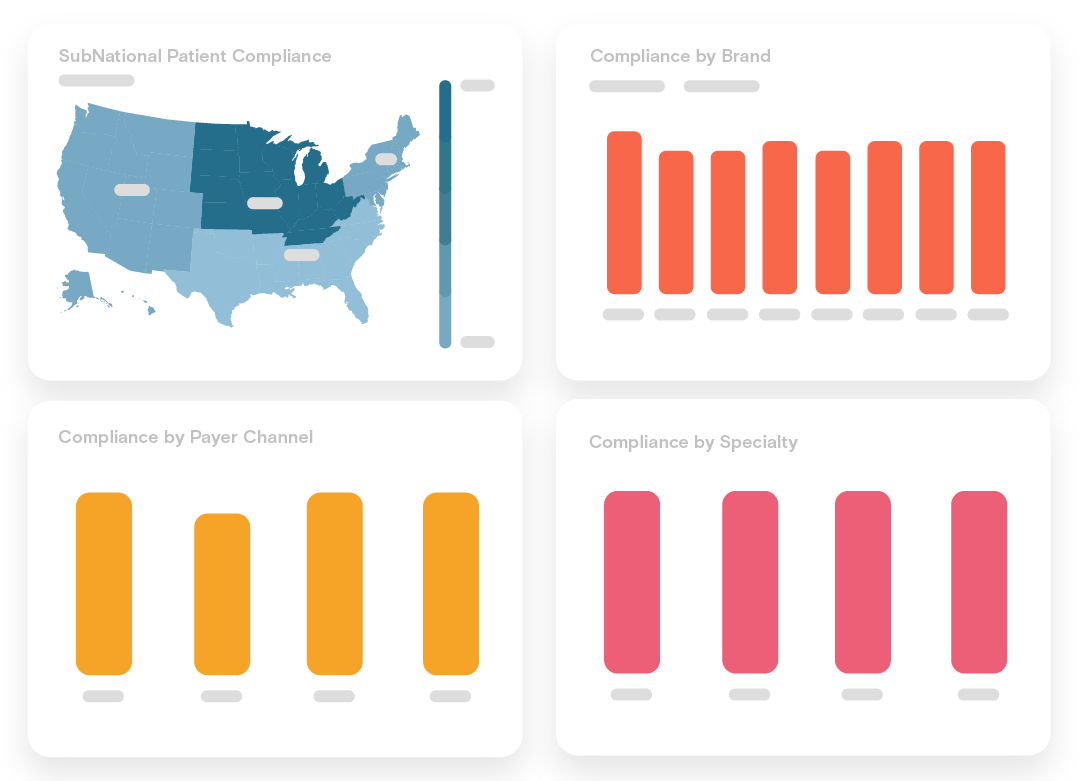 Get the data you need right now
Passport Express is a SaaS offering that includes powerful analytical dashboards pre-loaded with just the right amount of therapy-specific data from Definitive Healthcare. Get immediate access to brand and market-level data so you can more deeply understand treatment pathways, brand behavior and market share.
Use comprehensive analytics to make more informed decisions
Passport Express was built by data scientists and biopharma experts with decades of industry expertise. Whether you have questions about lines of therapy, treatment pathways or fulfillment, Passport Express analyzes longitudinal patient-level data to deliver answers quickly, so you can dive as deep as you need.
Get to market faster to maximize revenue and profit
Passport Express gives you the intelligence you need to efficiently make decisions and shorten the commercialization process. As a result, you can accelerate launch timelines and maximize in-market performance post-launch, thus increasing revenue and reducing costs.
Your passport to better brand strategy
Save time, effort and resources with a unique set of tools and analytics built specifically for your therapy area.

Ready-to-use healthcare commercial intelligence for biopharma
Gain efficiency by purchasing data and analytics together. Harness the most relevant aspects of our proprietary payor claims, healthcare reference and provider affiliation data with some of the most impactful analytical tools from the Passport Analytics Suite, to rapidly answer critical business questions.

Interactive and up-to-date dashboards
Stop relying on one-time data cuts. Get self-service analytics on demand, allowing teams to filter and explore therapy-specific data that's updated quarterly. A multitude of easy-to-use dashboards provide biopharma organizations a reliable single source of truth.

Professional grade analytics for biopharma organizations of all sizes
Passport Express requires no resources to get up and running or maintain on an ongoing basis. Biopharma companies of any size can log in and use the pre-configured dashboards to better understand metrics related to their target therapy area—without asking their data and analytics teams to do any heavy lifting.
Discover new roads to success
Passport Express provides even greater value when integrated with other data products to create comprehensive, user-specific solutions:
Biopharma
Size market opportunities, engage clinical experts and identify provider and patient targets to speed up commercialization.
Learn more
Frequently asked questions
Leveraging our comprehensive biopharma database, Passport Express combines the most relevant aspects of our proprietary payor claims, healthcare referral, and provider affiliation data with some of the most impactful analytical tools from the Passport Analytics Suite. This provides off-the-shelf healthcare commercial intelligence for a specific therapy area, allowing customers to rapidly answer critical business questions. Most competitive offerings require customers to purchase data and analytics separately and then spend cycles working with each to get any value from their investment.
Depending on the therapy-specific edition, Passport Express comes with either five or seven dashboards. All Passport Express editions include the following five dashboards 1) "Market Dynamics" (enables the creation of launch plans using insights into high-level market conditions), 2) "Brand Dynamics" (delivers a brand-market overview to empower go-to-market strategies), 3) "Line of Therapy" (helps you understand your market position with useful therapy metrics), 4) "Treatment Pathway" ( delivers current patient behavior trends to inform your commercial plans), and 5) "Source of Business" (simplifies patient treatment dynamics with analytics on patient brand continued use, brand switching, and more). Select Passport Express editions also include two additional dashboards: 1) "Persistence" (makes it easier to evaluate continuation of treatment patterns for your brand as well as the competition) and 2) "Compliance" (informs on the levels of patient compliance for your brand and competitors).
There are 20 therapy area editions for Passport Express. The current list of 20 editions includes primary indications (e.g., Diabetes), specialty (e.g., Oncology), and rare disease (e.g., Multiple Sclerosis). Additional therapy area editions are available upon request.