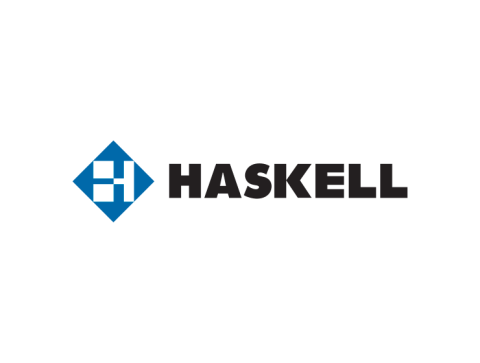 How the Haskell Company uses Definitive Healthcare to design the future of healthcare delivery
Welcome to Customer Corner! The Definitive Healthcare series that gives you a look into how companies use the platform to grow their business. In today's episode, we're joined by Kevin Meek, VP, division leader of advisory services at the Haskell Company, a $2B architectural, design, construction and consulting company. Kevin and Emily discuss how Definitive Healthcare helped them understand shifting market dynamics to identify new opportunities and narrow in on what matters most to prospects. Kevin also shares how the Haskell Company leverages our healthcare commercial intelligence to advise healthcare organizations about how they can expand and optimize their facility footprint and service lines to better serve patients and reduce system leakage.
Key result
Increased their business development opportunities.
Learn how we can help you grow your business faster by starting a free trial today.
Episode transcript
Hi, everyone. Thanks for tuning into an episode of Customer Corner. This is the Definitive Healthcare series that gives you a look into how companies are using the platform to grow their business. My name's Emily De Oliveira, and I'm a senior product marketing manager. And on today's episode, I'm joined by Kevin Meek, Vice President and Division Leader of Advisory Services at the Haskell Company. Kevin, welcome to the show.
Awesome. Thanks for having me, so glad to be here.
To kick things off, can you introduce your company and your role?
Yeah, absolutely. So, I am the Vice President and Division Leader of our Advisory Services group for the Haskell Company. And Haskell is a $2 billion architectural design, construction, and consulting company. And we have a dedicated Advisory Services teams just for healthcare. We provide strategic, clinical, operational guidance for healthcare organizations, as well as to those companies that support basically healthcare across the full continuum. And what the Healthcare Advisory Services team specifically aims to assist clients with is how to achieve higher return on the business of providing healthcare.
Well, I know healthcare organizations are really looking for ways to optimize their clinical outcomes and boost their operational efficiency. So, it sounds like your team provides incredibly valuable guidance in those areas.
We certainly try to.
And I understand that you're a longtime user of our data and analytics and you actually brought Definitive Healthcare to Haskell when you joined the company. So, I'm interested to hear, how are you using Definitive Healthcare with your prospective clients?
Yeah, Definitive Healthcare really plays an important role in our portfolio of vendor and proprietary solutions to really understand this ever-changing healthcare landscape that we find ourselves in. The exhaustive database that Definitive Healthcare brings, with information on hospitals, health systems, ambulatory centers, physician groups, and so much more really affords Haskell the opportunity to see beyond the horizon and to really understand how markets are shifting and changing. So, we're able to identify new opportunities using our saved searches app feature within the application and then also auto-generated alerts that are within the Definitive Healthcare RFP search tool. And we tie that all together and include the news and intelligence search. And this really helps direct our team on identifying prospective clients to reach out to and to know how to potentially engage the client on what services that they might be interested in that maybe they don't even know about.
Yeah, the healthcare landscape is changing so rapidly. That is fantastic that the data has helped your team navigate these changes and just zero in on what matters most to prospective clients. Well, in addition to prospects, I'm also curious, how are you using Definitive Healthcare in your client engagements?
Yeah, I think one of the many ways that we're using Definitive Healthcare platform to engage our our current clients in that is with our claims data that's provided within the software. So, by reviewing and analyzing the claims data, as well as a facility's, what Definitive Healthcare refers to as the leakage reporting, that's also available, we're really able to better understand the types of services that are being performed with that client, but then also what opportunities are out there that they might be able to capture. And so when we can review and combine this information with a comprehensive analysis of the market, our clients really feel that we have a solid understanding of the healthcare environment that they're in, and how they compare to their competition and really where that claims data shows opportunities for growth.
That's great that Definitive Healthcare has helped you advise healthcare organizations on how they can be identifying and optimizing their service lines so that they can, you know, better serve their patients within the organization, rather than the patients needing to seek care elsewhere. So, I'd love to dig a little bit deeper into that. Is there a client example that you could share?
You know, I think there is. One client that comes to mind that we've worked with on several projects, in what we and the client are calling "Health Plexes." And so, the state-of-the-art medical office facilities that really engage in a variety of services, all within a single building. So it's kind of that, I guess maybe clinic of the future or the medical office building of the future. And so, typically these are three or four story buildings that offer a one-stop shop for patients. And by using data from Definitive Healthcare, we work with our clients to identify the best services for them to co-locate together and create this unique and individualized facility-based, market needs, client resources facilities. And so, we've included freestanding emergency rooms in these before, pharmacies, ambulatory surgery centers. Of course we provide office space for physicians, they may include laboratories and imaging centers, all in a different custom version of the Health Plex. And so, by knowing the claims data for these services and the payer mix associated with these claims, we're really able to help and ensure that our clients are operating a model of a Health Plex that's not only sustainable, but then also profitable.
Well, that is a fantastic example. Your services are so valuable in helping your clients identify opportunities to expand their services and just ensure that patients have the access to the care that they need in the right places. So, before we wrap up, I have one last question for you. What has the impact been by using Definitive Healthcare?
Boy, that's a hard one. There's so many ways that Definitive Healthcare, you know, impacts what we do. And I think Definitive Healthcare is really seen as the gold standard in the industry for healthcare executives. And if you're providing advisory services to healthcare organizations, and you're not using Definitive Healthcare in your research, you really just won't have a seat at the table. But it's not just as simple as having the software available, it's really utilizing the entire Definitive Healthcare team. So, we're fully engaged with our account manager, the service support team, and they really help us to customize the solution to our unique business needs and then also sometimes to our individual clients that are different. And so, that's truly where we've seen such an impact to our operations over the last several years with the implementation of Definitive Healthcare at Haskell.
Well, we are so thrilled to hear that. You know, we have a whole army of people, including account management team, strategic solutions, data integrations, to name a few, and all are just so dedicated to each customer's success and just helping you tailor the data to your specific needs. So, that is great feedback to hear.
Absolutely.
So Kevin, it has been such a pleasure chatting with you about the Haskell Company. Thank you so much for being here today.
My pleasure. Thank you guys.
And I also wanna thank the audience for watching this episode of Customer Corner. If you'd like to share your story on the show, you can reach out to us at marketing@definitivehc.com and you can visit our website to learn more about how other companies are using our platform to create commercial success.