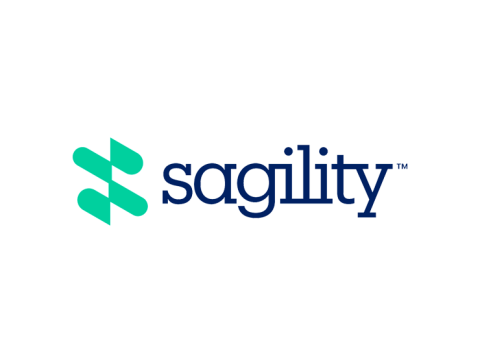 How Sagility uses Definitive Healthcare intelligence for smarter prospect targeting
Welcome to Customer Corner, the Definitive Healthcare series that gives you a look into how companies use our platform to grow their business. In today's episode, we're joined by Kevin Nolan, global head of healthcare marketing for Sagility. Kevin explains how his company uses healthcare commercial intelligence on facilities to gain insights into prospects' infrastructure, payor relationships, and services. He also discusses how Definitive Healthcare data enabled Sagility to move into the physician group space and win business with a large provider organization.
Key result
Closed more deals with our healthcare commercial intelligence.
Learn how we can help you grow your business faster by starting a free trial today.
Episode transcript
Hi, and thanks for tuning into this episode of "Customer Corner". This is the Definitive Healthcare series that gives you a look into how companies are using the platform to grow their business. I'm Emily De Oliveira and I'm a senior product marketing manager. And on today's episode, I'm joined by Kevin Nolan, global Head of marketing at Sagility. Kevin, thanks for being here today.
Thank you so much, Emily. This is a pleasure to be here with you.
Can you take a moment to introduce yourself to the audience?
Sure. My name is Kevin Nolan and I am the global head of marketing for Sagility. Sagility is roughly a $0.5 billion global company. Although we've been in business for more than 20 years, we rebranded very recently. We are a business process management services company and our clients are health insurance plans and hospital systems and DME companies.
Well, that's great and I'd love to hear a little more about the company. So what solutions and services does Sagility offer and how do they help payers and providers?
Well, let's take it on the payer side first. We have a lot of digitally enabled services including member calls and provider calls, payment integrity, whole person care. We help the health insurance plans to not only run their businesses more efficiently but get a lot closer to their customers and help them provide the best kind of services for their customers. And then on the provider side, we leverage the deep relationships that we have with payers to help recoup funding for denied claims. And in fact, we have recouped more than $1 billion in the last three years for denied claims for some of the best hospital systems in the country.
Wow, that is a tremendous impact on revenue right there. And that's just a really interesting mix of both digital solutions and people services.
Yeah, it is and the fact that we also serve both payers and providers and also diagnostic labs and hospital systems and physician groups as well.
Well, thanks for that background Kevin. And considering you're a one person marketing operation, I can imagine where and how you spend your time, is just crucial to your organization. So why was it important for Sagility to access up to date healthcare commercial intelligence?
Well, we began a new logo pursuit about four years ago and in our prospecting it was kind of difficult for us to get very consistent and up to date information about our prospects. Humorous example that I used was if one of our sales guys was calling on Alligator Chow General Hospital in Alachua, Florida, he would have absolutely no idea that that hospital was a business unit of a division of one of our existing clients because their website really didn't say much of anything. And if you Googled them, you were lucky if you were gonna get the street address or hours of operation. We needed something like Definitive Healthcare that would provide us with some information about the hospital systems we were pursuing as clients. So we needed information like their structure, their buying infrastructure whether they use tools like Cerner or Epic. And also the contact database that's within Definitive Healthcare was really helpful because we used that as a check sum and worked perfectly with some of the other tools we're using.
Well, that's fantastic that the platform could really solve for those challenges. And you know, to dig a little bit deeper into how you're using Definitive Healthcare, could you share more about how you use the platform to expand your total addressable market?
Sure, very recently we signed up a client that is a very large physician's group and we had never really prospected into that vertical before and we learned that Definitive Healthcare has a really good module on physicians groups. And we looked at that to help us get a lot smarter about this very new vertical that we were pursuing. And Definitive Healthcare helped us to build prospect lists, helped us to understand what the sweet spot might be in our pursuit.
Oh, that's fantastic that the platform really helped you understand and expand into that physician group market. And I'm also curious about how Definitive Healthcare has helped you with targeting prospects.
It helps us in a couple of ways. One is it gives us some information about the size of the hospital system and a lot of the work that we do for hospital systems involves revenue cycle management. So they would have to have sufficient enough volume of claims to even consider outsourcing. And Definitive Healthcare is very helpful in providing that kinda information so we then know what volumes they're dealing with, the payers that those guys are working with. So Definitive Healthcare really helps us get a lot smarter about who we're prospecting.
Oh, that's all great to hear. And before we wrap up, I have one last question. What has the impact been for your organization by using Definitive Healthcare?
Well, that's a great question, Emily. Our sales cycle is, it can be 18 to 24 months 'cause the deal sizes are multi-year deals and they're millions of dollars. And we have been using Definitive Healthcare for about two years now. So there have been some very recent deals that have closed in which we have used Definitive Healthcare to help us understand more about that hospital systems structure and infrastructure, their relationships with payers. And you know, we're going to continue using that to help us get a lot smarter about the companies that we're prospecting.
Well, that's great to hear that it's really been an asset to help understand your market and segment and target a provider. So we really appreciate all this information that you've provided and it's been a great conversation about Sagility today.
Well, great. Yeah, thanks, it's an honor and again, we are big fans of Definitive Healthcare.
And I also wanna thank the audience for watching this episode of "Customer Corner". If you'd like to share your story on the show, you can reach out to us at marketing@definitivehc.com. And you can visit our website to learn more about how other companies are using the platform to create commercial success.