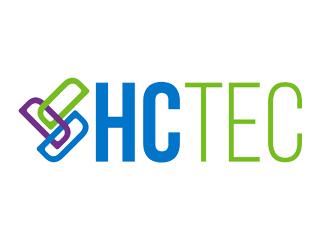 HCTec optimizes sales strategy with Definitive Healthcare intelligence
HCTec, a healthcare information technology services firm, serves IDN's, health systems, and community and rural hospitals in 45+ states, including ambulatory physician practices. HCTec's managed services help provider organizations optimize their EMR's with their award-winning application management solutions as well as service desk, professional services, and staffing solutions. They chose Definitive Healthcare to:
Uncover new segments
Expand lead volume
Open new channels
Optimize marketing campaigns
Maintain up-to-date contacts
Prioritize accounts
Key result
90%
Reduction in time spent researching potential customers
Improved engagement with prospects
Successful email sales/marketing campaigns prospects
Helping hospitals optimize healthcare staffing and consulting solutions
Healthcare provider organizations must balance their focus between their core IT strategic initiatives along with the day-to-day support and maintenance of their EMR and other IT applications. Limited resources, however, result in many IT organizations focusing on maintenance tasks rather than important strategic projects and clinician workflow optimization.
HCTec addresses these challenges through innovative IT managed services offerings, and deep EHR and general IT expertise. HCTec's solution set is composed of application management, general, clinical, and patient portal service desk offerings as well services for implementation, training, and go-live support. In addition, HCTec provides contract and permanent IT staffing capabilities.
The challenge
Developing proper strategies for network-based selling
Hospitals are consolidating into integrated delivery networks (IDNs) and health systems in the face of rising cost pressures, stricter financial penalties, and healthcare reform. These networks of facilities and organizations work together to offer an expanded continuum of care to specific markets and serve as a point of connection among providers in the healthcare continuum. While they present many benefits to healthcare organizations, these complex relationships significantly reduce visibility into the healthcare market, making identification of purchasing agents difficult for technology vendors, including HCTec.
Specifically, the varying levels of integration within IDNs were an obstacle for HCTec. In the past, HCTec would spend considerable time identifying the network hierarchy within IDNs. For example, the company would target a care facility and discover during the initial conversation that the health system was a member of a parent IDN that functioned as the purchasing agent. Having this intelligence prior to the discovery call would have helped HCTec to better prioritize what level of the organization they should be targeting, and positively improved the team's productivity and efficiency.
Also, healthcare mergers and acquisitions caused some hospitals to change technology vendors after joining a new IDN. These shifts impacted HCTec, as their solution sets are customized to the EHR in use at the hospital. Without proper tracking of these mergers and acquisitions, HCTec would not have been able to proactively adjust to the new managed services requirements
The solution
Utilizing healthcare commercial intelligence to formulate the right strategies
As IDNs gained more purchasing power in the healthcare industry, HCTec utilized Definitive Healthcare's commercial intelligence to craft a selling strategy that involved network-based selling. To help better understand the nature of IDNs, HCTec utilized HospitalView's comprehensive profiles of each IDN and their integration level when selling to these networks.
The impact
Key result: 90% reduction in time spent researching potential customers, improved targeting, and successful email marketing campaigns
Prior to becoming a Definitive Healthcare customer, HCTec did not have a tool that quickly allowed their sales team to access deeper intelligence about hospitals, such as financial metrics, health system affiliations, and current technology vendors. Definitive Healthcare's HospitalView reduced the amount of time spent researching potential customers. The time savings from company research enabled HCTec to focus on their vision of shaping the future of healthcare through their people, partnerships, and solutions.
Additionally, HCTec was able to immediately identify optimal sales targets with Definitive Healthcare's extensive healthcare commercial intelligence. Equipped with data about the hospital, HCTec shaped its messaging around its current technology and its hospital affiliations. This shortened the sales cycle as prospective customers better understood how HCTec's managed services added value to their operations.
Ultimately, using Definitive Healthcare has allowed the HCTec team to be more efficient and targeted in their approach, enabling them to focus on their mission to help healthcare providers improve outcomes and control healthcare costs with HCTec's innovative healthcare IT staffing, managed services, and EMR expertise.
Identify influential decision makers within buying entities: The sales team leveraged Definitive Healthcare to strengthen their knowledge of the IDN's current and emerging decision makers for more targeted promotion of their managed services.
Better understand pain points of prospects: The sales team formulated and executed strategies specific to each IDN and its unique mix of component sites of care based on Definitive Healthcare's comprehensive profiles of each IDN.
Efficiently determine purchasing agents: HCTec leveraged Definitive Healthcare to better understand the health system components of IDNs, including member facilities and relationships with group purchasing organizations (GPOs) where applicable. This allowed them to determine the purchasing agent.
Definitive Healthcare allows us to be more prescriptive in our sales targeting. That's the real key. It helps us be more efficient and ultimately more successful in our sales efforts.