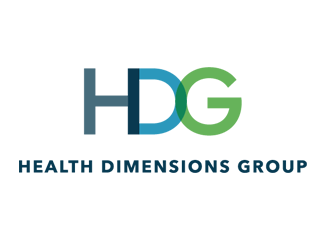 Health Dimensions Group achieves quicker client project turnaround using Definitive Healthcare
Health Dimensions Group (HDG), a leading senior care and living management and consulting firm, began using Definitive Healthcare 7 years ago across multiple business units. What used to take up to 7 days with their previous vendor now takes minutes with Definitive Healthcare's self-service platform, and this increased speed of delivery boosts the team's efficiency, positively impacting the cost and outcomes for their clients.
Key result
Accessed critical data
7x
faster than previous data vendor
Staying ahead of the changing post-acute landscape
Approximately 40% of Medicare beneficiaries receive post-acute care services after discharge from the hospital. While these services are essential for maximizing patient outcomes, post-acute healthcare providers must navigate a highly competitive and complex industry where they face many challenging market dynamics. Additionally, the COVID-19 pandemic has added significant financial, regulatory, and occupancy pressures, forcing organizations to find optimal ways to mitigate the spread of the virus, reduce operational inefficiencies, and reposition their assets to stay ahead of the competition.
Health Dimensions Group (HDG) understands the pressure these organizations face, and their expertise helps providers meet the ever-changing needs in their markets, plan for the future, and maintain a healthy bottom line. HDG is a leading management and consulting firm, providing services to post-acute, long-term care, and senior living providers, as well as hospitals and health systems across the nation. In addition to providing consulting services to over 800 clients nationwide, the company manages more than 40 senior care and living communities. As the aging services market continues to transform, they provide an array of critical services including strategic advisory, operational improvements, revenue cycle management, service line development, and COVID-19 support.
The challenge
Needing quick and easy access to comprehensive healthcare data
For over two decades, HDG has provided deep expertise in management and consulting services in the healthcare industry. As a leader in this space, having access to current and comprehensive healthcare data is a critical component to staying ahead of the complex and changing market, uncovering opportunities, and providing strategic planning recommendations to their clients.
Seven years ago, the team was primarily using a healthcare data vendor that provided one-time data cuts of Medicare claims; however, there were several limitations to the dataset, which included:
Time: The data they needed for their management and consulting projects was not available on-demand.
Comprehensiveness: The dataset was limited to claims, so the team could not get a wider range of information as they wanted, and that required additional manual research.
Usability: The data was not very user friendly, so once they received the report, the team spent extra time sifting through the raw data to uncover findings.
These issues impacted the team's time and efficiency, and these challenges added extra stress and resources when they were faced with meeting project deadlines. They needed an alternative that would help them capture a more complete picture of the market and allow them to quantify the impact quickly and more efficiently. This would help their sales process and provide a foundation for further analytic strategies, which would include a deeper dive into the data.
The solution
Gaining a deeper picture of the market and specific healthcare organizations
Searching for a more comprehensive solution, Colin Higgins, the Director of Analytics and Research at HDG learned about Definitive Healthcare from his team members. "After seeing a demo, it was a very quick decision for us to choose Definitive Healthcare," said Higgins. The first thing that stood out was the versatility of the platform as they could use it for both their facility management and consulting businesses. Definitive Healthcare also expanded the breadth, depth, and speed of information they could obtain. They were able to quickly learn about their clients, competitors, and collaborators, and having the information all in one place simplified their analysis process. Definitive Healthcare's subscription model also allowed the HDG team with instantaneous, unlimited, and on-demand access to the data they needed. Eliminating wait time, they simply accessed key information from Definitive Healthcare's self-service platform without any interruption or delay to their projects.
The HDG team currently uses Definitive Healthcare in many aspects of their business including business development, marketing, facility management, and consulting.
Business Development and Marketing
During the sales process with clients, the team uses Definitive Healthcare data to identify key decision makers, access executive contact information, understand the market, as well as diagnose the prospect and how their services provide a solution to their needs.
Facility Management
The team leverages Definitive Healthcare data to quickly uncover new opportunities. Using our healthcare organization profiles, the team examines their own facility performance and metrics to determine needs and opportunities. Having all the information in one profile saves them time from having to locate the information from multiple internal sources. Information like Medicare opportunities and referral patterns have been particularly helpful in informing their strategy and identifying areas and partnerships that are logical fits for the teams to pursue- all of which are important for generating more referrals and reaching more patients.
Consulting
The HDG team provides their clients with strategic planning recommendations to guide investments, growth, and positioning in the market. The team leverages Definitive Healthcare data like referral patterns and diagnosis and procedure claims to understand the clinical activity in the market and at specific providers. Additionally, cost report data helps to paint a picture of the marketplace and competitors, and Medicare Incentive Program data helps to understand a client's performance based on market and national norms on specific quality metrics. They use the data to understand the client's market and how the healthcare provider is operating. Definitive Healthcare also helps point the HDG team in the right direction to ask more targeted questions and determine who they need to interview during qualitative research.
They have many healthcare provider clients who are considering how to reposition their existing assets or determine what service lines to invest in post-COVID-19. For example, in a recently completed project, they examined a client's referring hospitals and compared their year-over-year total Medicare discharges to other service settings. This data was critical in quantifying the effect of COVID-19 on their referral stream as well as the overall business of key referring hospitals. By conducting cost and competitor analyses, they created planning assumptions around how the market will rebound. Ultimately, the team helped their client make decisions about downsizing two service lines, investing in more private rooms, and tightening operations. Reducing the size and improving operational efficiency helped this organization successfully adapt their business amidst the pandemic.
In another completed project, the team worked with a healthcare provider who owned multiple skilled nursing facilities in a region. The client partnered with HDG to improve their positioning and determine where to allocate their assets. Prior to conducting on-site interviews, the HDG team looked to Definitive Healthcare to research the accounts. They were able to gain a deeper understanding of each of these facilities using Definitive Healthcare's healthcare organization profiles, which contains deep intelligence like financials, claims, service lines, clinical activity, and executives. They even uncovered metrics that were difficult for the client to obtain. With Definitive Healthcare data, they conducted a competitive analysis of providers in their region as well as identified new opportunities to grow their business. This information was incredibly useful as they began their on-site visits and conducted interviews with various stakeholders. Getting all the information from Definitive Healthcare up front got the project moving in the right direction and was a key component to developing their recommendations and conclusions. The project was successful in helping the client improve their positioning and make the right determination about what to do with their assets.
HDG also has industry clients who want to enter the post-acute or long-term care market as a vendor with a new innovative product or solution. HDG leverages Definitive Healthcare data for these types of clients to help them understand the marketplace. They help these clients to identify and size their total addressable market, segment, and target specific providers in given territories who would benefit from their solutions. Definitive Healthcare was critical in sizing the market and uncovering these opportunities.
The impact
Key result: 7x faster access to healthcare commercial intelligence
Having used Definitive Healthcare for over seven years, HDG reports the database has been an incredible asset to their organization. Definitive Healthcare has helped them diagnose the market, quantify numbers, and guide recommendations and strategies for both their facility management business and for their clients.
Using Definitive Healthcare has made processes and analyses much easier, faster, and more streamlined for the HDG team. Instead of hunting and gathering for this information from multiple sources, the team can efficiently access what they need from a single source. Additionally, what used to take up to 7 days with their previous vendor, now takes minutes by accessing the data on-demand in Definitive Healthcare's self-service platform, and this improved speed of delivery is in turn less costly for their clients. Switching to Definitive Healthcare has also given the team visibility into data they did not have access to in the past, which helps them to better learn about their clients, competitors, and collaborators, as well as point them in the right direction to dig deeper into key areas.
With Definitive Healthcare, the team is more focused and efficient, which helps to deliver exceptional results to clients with a quick turnaround. And HDG certainly has an impressive track record of success. For example, one recent client tasked HDG to stabilize operations, preserve the value of the assets, and transition the properties to a new ownership. HDG identified several operational and financial issues and implemented a variety of improvements. As a result, the company successfully onboarded all 33 locations within weeks and fully stabilized operations within six months.
The impact of HDG's services resonates across the entire industry, and as they continue to provide exceptional services to patients and healthcare organizations, Definitive Healthcare looks forward to continuing to be a trusted data partner for their company.
Definitive Healthcare has made things more focused and efficient. We can get an answer quickly instead of figuring out that path through a series of steps and sources. This helps the us provide the better and faster recommendations for our clients.
The data from Definitive Healthcare is a crucial part to the strategic planning process. It helps us make conclusions and identify areas of opportunity for our clients. We couldn't have done that without the information from Definitive Healthcare.