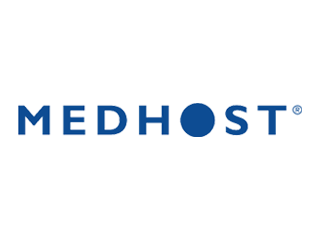 For over eight years, MEDHOST has leveraged Definitive Healthcare to identify prospective clients
For over 35 years, MEDHOST has been dedicated to advancing healthcare IT by developing enterprise, departmental, and healthcare engagement solutions for healthcare facilities nationwide. MEDHOST currently employs 500+ professionals committed to partnering with hospitals and bringing efficiency to complex care delivery. The company strives to be the trusted partner that empowers healthcare organizations to advance the patient care experience and improve business operations. MEDHOST chose Definitive Healthcare to:
Track technology installations
Pinpoint key decision makers
Aggregate financial and clinical metrics
Key result
119
New opportunities uncovered in a single year
Empowering clinicians to reduce administrative burden and improve productivity
Clinician burnout can have serious implications on a healthcare professional's wellbeing and may lead to poor patient outcomes and reduced patient satisfaction. While burnout is a multi-faceted issue, the correlation between burnout rates and electronic health record (EHR) usability is well-established. A University of New Mexico study attributed 13% of physician burnout and stress to EHRs. To combat clinician burnout, EHR vendors provide efficient workflows and interoperable solutions to physicians and nurses.
MEDHOST is focused on continuously simplifying EHR workflows and implementations for optimal usability based on customer feedback. Its product portfolio includes robust clinical, financial, and operational solutions and services. MEDHOST also offers a comprehensive emergency department information system with business and reporting tools.
The challenge
Identifying the optimal prospects
EHR replacement is often a difficult decision for hospitals as the replacement costs to change systems are high and the replacement process has the potential to negatively impact patient care. Also, the level of success of the replacement can have a direct impact on the job security of senior executives. Factors such as implementation timeline, budget estimates, and personnel influence the initial rollout of an EHR. Because of the gravity of the replacement decision, it is imperative that the new EHR vendor understands the hospital's pain points.
MEDHOST identified a need for robust healthcare commercial intelligence that would enable them to better quantify the gap their EHR filled, qualify the prospect, and identify hospitals that may be interested in changing their EHR system. Unfortunately, they were not able to find all this healthcare commercial intelligence in one source and manual data collection became the norm. This multi-step process was time intensive and motivated MEDHOST to seek a solution.
Specifically, MEDHOST realized Definitive Healthcare could add value in the following areas:
1. Track technology installations: Without a comprehensive understanding of the technology landscape for health systems, the process to understand their serviceable obtainable market was inefficient.
2. Pinpoint key decision makers: Collecting accurate contact information for executives of hospitals and IDNs was an inefficient process, and as a result, promising leads were limited.
3. Aggregate financial and clinical metrics: Before having a single source for healthcare commercial intelligence, the business development team spent a significant amount of time vetting and validating their data before using it to target their audience.
4. CRM: MEDHOST needed a single source of truth for their CRM audits. Marketing and Business Development often experienced issues with missing fields or duplicate records in their CRM prior to using Definitive Healthcare.
The solution
Leverage data-driven insights to proactively refine messaging
As MEDHOST evaluated healthcare commercial intelligence vendors, they were impressed with Definitive Healthcare's combination of executive contacts and level of intelligence on the complex hospital and health system market.
This one-stop-shop helped save time, boost productivity, and increase effectiveness for many departments including sales, sales operations, marketing, strategic accounts, sales solutions, and business development.
Over the years, these departments have used Definitive Healthcare to track news relevant to their clients, gather market research on prospective clients, inform marketing campaigns, acquire hospital contact information, and customize sales presentations. Specifically, MEDHOST used Definitive Healthcare to:
1. Elevate customer conversations: MEDHOST collected a variety of hospital data, such as technology installations, hospital financials, bed count, and clinical metrics prior to prospect conversations. This enabled MEDHOST to focus on the exact needs of each hospital and drive relevant, contextualized conversations.
2. Optimize their CRM: Seamless integration of Definitive Healthcare's data into the CRM allowed MEDHOST to immediately leverage its powerful intelligence. CRM records are updated automatically to identify the best point of contact to engage. Eight thousand hospitals and health systems have been sourced from Definitive Healthcare and refreshed on a regular basis.
3. Manage contact list: Definitive Healthcare helped manage contact lists for email marketing, direct mail campaigns, and sales outreach. This has helped the business development team to connect with decision makers and successfully establish important contacts in hospitals.
4. Prioritize outreach: Definitive Healthcare's hospital and network profiles helped MEDHOST pursue the right opportunities. Based on intelligence about their prospects from Definitive Healthcare's HospitalView product, MEDHOST segmented their audience to inform their outreach plans.
The impact
Key result: Uncovered 119 new opportunities in a single year
MEDHOST has been using Definitive Healthcare's intelligence to refine their go-to-market strategies and increase productivity for over eight years. As a result, collecting a variety of healthcare commercial intelligence prior to prospect conversations, sales presentations, and product demos is ingrained in their processes.
As the sales process progresses, the business development team allocates sales resources to prospects with specific needs that MEDHOST is best equipped to address. For example, in a single year, the business development team uncovered 119 new opportunities.
Also, the company has streamlined their sales and marketing operations, saving time that was previously spent searching for intelligence and contact information from multiple sources. What was previously a time-consuming, manual process has become automated.
Most importantly, the increased level of access to intelligence in the hospital marketplace and market contacts has enriched MEDHOST's commercialization process. Definitive Healthcare looks forward to continuing to provide value that spans sales, sales operations, marketing, strategic accounts, sales solutions, and business development.
Definitive Healthcare has helped MEDHOST streamline our processes, which ultimately means higher productivity and more successful lead generation. We can identify hospital leads within minutes with a centralized resource rather than spend hours researching multiple data sources.