webinar
Ambulatory care shifts: Five strategies to stay ahead of the curve
About the webinar
The evolving patient care landscape has been a focal point of healthcare trends this year. According to PwC, we are in the middle of a $1 trillion revenue shift away from traditional providers and payers. To improve clinical care delivery and increase margins, it's crucial for healthcare organizations to embrace change.
In Part 1 of our "Shifts in Patient Care" series, Kevin Meek, VP Advisory Services at Haskell, joins Keegan Hellweg to share his perspectives from advising hospitals, health systems, physician groups, and other organizations nationwide.
Kevin and Keegan will dig into the data behind patient care shifts to ambulatory surgery centers, concierge physician practices, medical office buildings, and other sites. They will discuss how clients have adapted their strategies to stay ahead of these trends.
In this session we will:
Discuss how to use market intelligence to understand shifts in patient care
Identify ways to shape partnerships with alternative care delivery models
Show how to create a more agile organization using universal medical office designs
Our speakers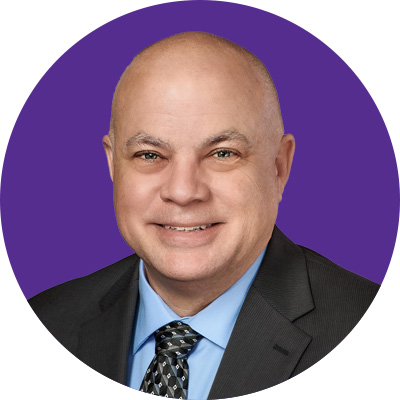 Kevin Meek
VP, Advisory Services at Haskell
Kevin is a Vice President and Division Leader of the Design and Consulting Services Group. He has served in many executive roles leading strategic consultative and advisory teams focused on nursing and operational excellence. Kevin has produced measurable results in multi-network healthcare transformation, outreach and business development, patient journey optimization, bed management, patient flow and certification preparation.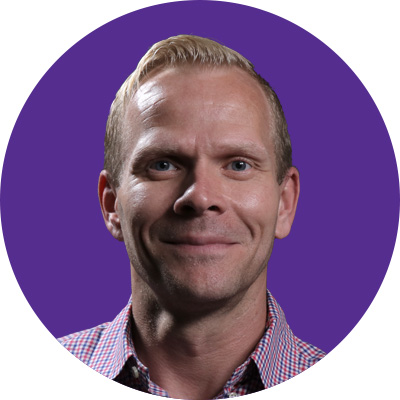 Keegan Hellweg
VP, Provider Engagements at Definitive Healthcare
Keegan Hellweg is the Vice President of Provider Engagement with a proven 15 year track record of successful sales and sales management. Keegan has worked in the healthcare, healthcare IT and marketing industries and is driven and motivated by the results he brings his clients.
Read the webinar transcript
Keegan Hellweg:
Good afternoon. Welcome to today's presentation, Ambulatory care shifts and five strategies to stay ahead of the curve. Before we get started, we do have a few housekeeping items that I'd like to cover with you. All lines are currently muted. If you do have questions, there is chat functionality on the right of your screen. Please feel free to add any questions that you may have and we'll try to get to them at the end of the presentation. If time does not allow [inaudible 00:00:27] at some point this week.
Again, welcome to today's presentation. I'm Keegan Hellweg, vice president of our provider engagements here at Definitive Healthcare. I work with our hospitals, health systems, physician group organizations. I'm really looking forward to today's presentation. I'm honored to introduce my co-host, Mr. Kevin Meek, who is a long time client and advocate. He is the [inaudible 00:00:56] Welcome.
Kevin Meek:
Awesome. Thanks, Keegan. So glad to be here. Appreciate it. Welcome, everybody. As Keegan mentioned, my name is Kevin Meek. I work for the Haskell Company. We are a $2 billion architectural engineering construction and consulting firm, and I lead our advisory services and a component of that is our healthcare advisory. I am a registered nurse by background, so I bring a clinical and operational component to the table. Really looking forward to today's discussion.
Keegan Hellweg:
Thank you, again, Kevin. We're really grateful to have you join us today. Speaking of today, I am excited to announce that today's presentation is in fact the first part of a two-part series where we discuss the shift to the ambulatory space. Today, we are going to cover Kevin's world, medical office buildings, kind of the clinic of the future, what he's seeing out in the space. Then we're going to talk about the shift within, which is it is rapidly shifting towards the ASC market.
And then we're also going to talk about membership-based models, your One Medicals of the world, and how that's impacting primary care, both from a patient, as well as provider perspective. And then we're going to run through the strategies of how to work your way through and not only survive but strive in this shift to the ambulatory space. Kevin, without further ado, I figured out, I'll just turn it on over to you to talk about the medical office building space.
Kevin Meek:
Awesome. Thanks, Keegan, I appreciate it. Well, medical office buildings, often referred to as MOBs. We may use that language interchangeably, but we're talking about the same concept for that. As we talk about MOBs, a lot has changed in those. They're really becoming a one-stop shop for patients. If we think back 10 years ago or more, a medical office building really was a dark and dreary building, long hallways with physician's offices on both sides of the hall with little plaques outside the door. Those older type traditional clinics are really antiquated for today's model of care delivery. New clinics today that are being built are including things like outpatient imaging, outpatient laboratory services.
They do still have traditional clinic space in them, of course. We always need those exam rooms where physicians can see their patients, but we're including things like retail pharmacy today. Many of these have dining areas where folks can come in, many of them then transform that kitchen into a healthy cooking kitchen, showing folks with diabetes how to prepare healthy meals for that. Oftentimes, as in this example shown here, they may include a satellite emergency department, and then as well including ambulatory surgery in that. We'll talk more today about ambulatory surgery centers and that as well.