Using data and analytics to develop and commercialize pharmaceuticals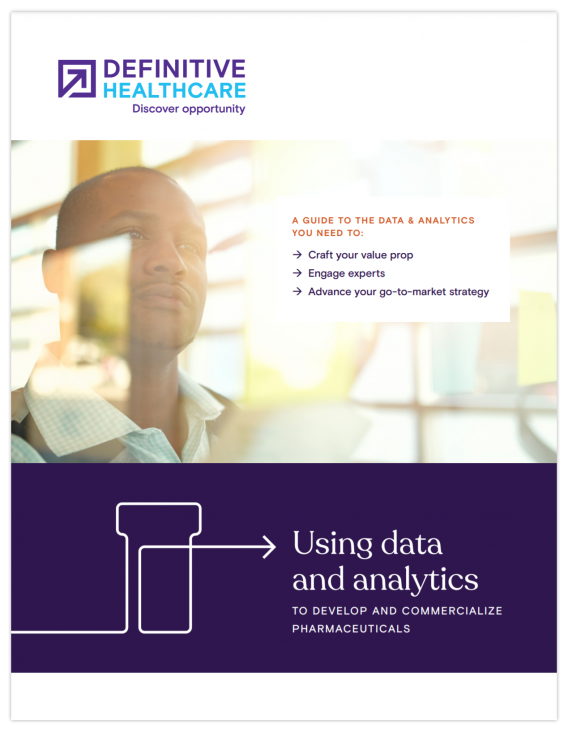 Access the right healthcare data and analytics to inform biopharma go-to-market decisions.
Differentiate your drug in the ever-changing pharmaceutical market by leveraging the right data on healthcare providers.

We'll take a step-by-step look at how you can incorporate healthcare industry data into your go-to-market planning to:
Build your strategy around prospects' needs and challenges
Identify and size your total addressable market
Deliver an irrefutable, data-driven value proposition, and
Target the industry leaders who will help you advance your drug
Build a data-driven value proposition
Our goal in writing this e-book is to help you—the sales executives, marketing managers, and other decision-makers—advocate for new data-driven strategies within your organization and, ultimately, to win new sales opportunities.
Critical questions to ask yourself and your organization
Discover key questions and learn how you can propel your go-to-market strategy forward with access to the right healthcare data and analytics.