3 Key Healthcare Affiliations Metrics
Share this post
Stop wasting time talking to contacts with no influence on hospital decision-making. Understanding healthcare affiliations can improve the success of your sales conversations.
The constant stream of healthcare mergers and acquisitions makes provider partnerships even more intricate. These complex relationships reduce visibility into this high-value market.
Comprehensive knowledge of a health system or network can help your prospects specific pain points. Affiliations data opens opportunities for comparing hospitals and integrated delivery networks (IDNs). This kind of benchmarking creates an incentive for prospects to consider your unique solution.
Below, we've compiled the three best metrics for analyzing provider and facility affiliations.
1. Hospital referral patterns
Hospital referral patterns can show a wide variety of provider pain points. This metric is most useful for identifying network leakage. If clinicians are consistently referring patients to out-of-network providers, they lose money.
Network leakage can also lead to interruptions in care delivery and inconsistencies in care quality. This may negatively impact patient outcomes and cost more in Centers for Medicare and Medicaid Services (CMS) penalties. Network leakage may disrupt patient adherence, reducing treatment effectiveness and increasing care costs.
Referrals to specialists or specialized facilities may indicate a staffing shortage. If no providers offer a service in-network, there is little choice but to send a patient elsewhere. Identifying the diagnoses with the most referrals can help facilities better understand gaps within their networks.
For example, if a health system is losing cardiac patients to specialists in other networks, system leaders may hire or contract with cardiologists to reduce leakage.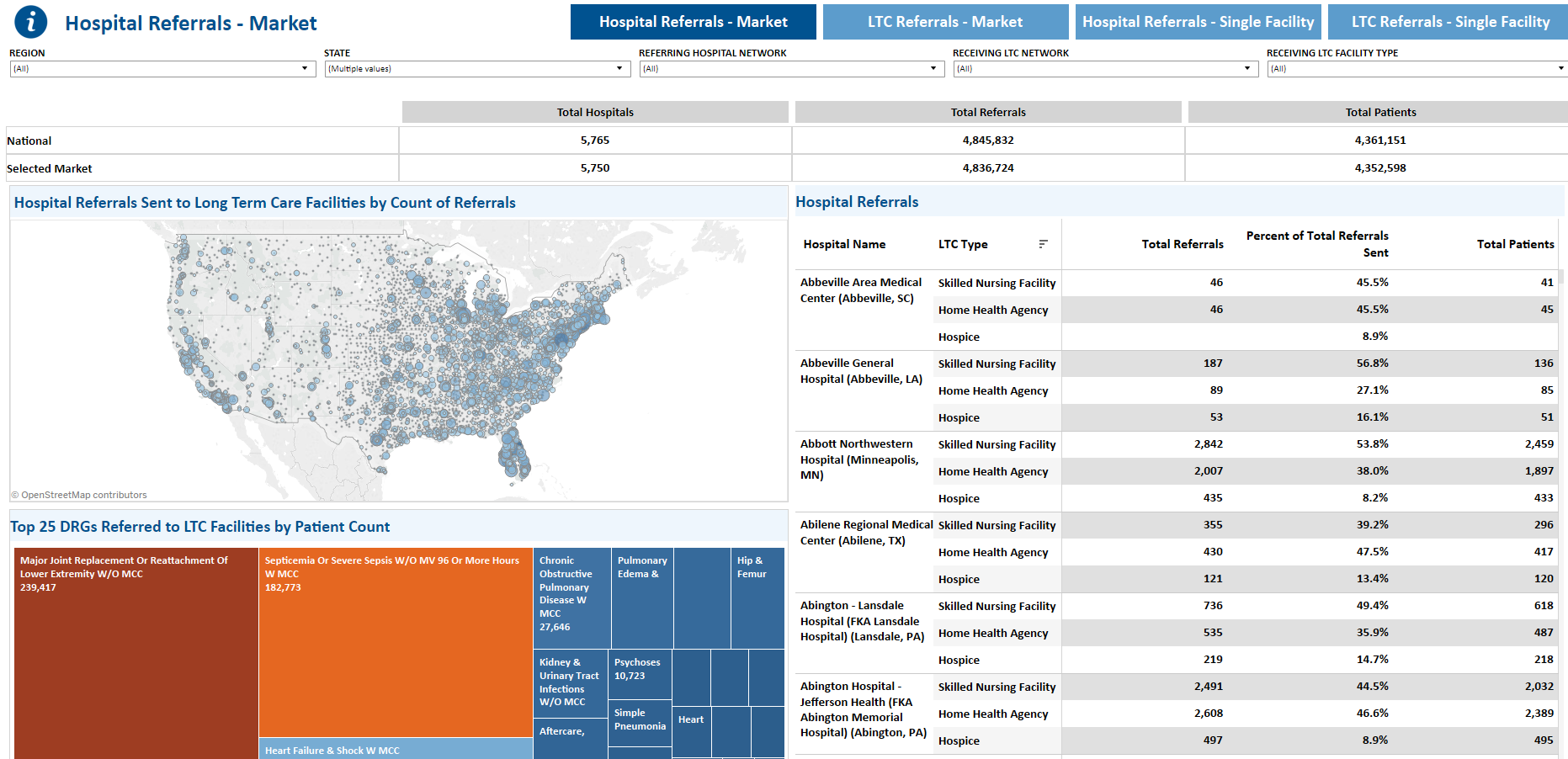 Fig 1. Image is a screenshot of the Definitive Healthcare Visual Dashboard on Hospital Referral Patterns, using data from the Hospitals & IDNs and Medical Claims databases. Hospital data is sourced from CMS and proprietary sources and continually updated. Medical claims data is sourced from multiple clearinghouses and updated monthly. Data in the image is from calendar year 2019.
2. GPO and purchasing relationships
Knowing which purchasing group(s) a hospital is part of can help you identify your ideal partners. Contracting with a GPO is one way to secure a steady stream of sales to healthcare facilities.
According to Definitive Healthcare data, 91 percent of hospitals are members of a group purchasing organization (GPO). In comparison, 70 percent of health systems are GPO members.
Hospitals and health systems that belong to a GPO often report lower supply costs. GPOs have massive purchasing power and can negotiate prices below retail costs for member facilities. IDNs have also started to negotiate purchasing costs with vendors. Some GPOs and IDNs are regional, while others have members nationwide. 
Finding influencers and key opinion leaders can sway GPOs and IDNs to work with your organization. Hospitals and health systems focus on cost-saving measures to meet CMS standards for patient care costs and outcomes.
Physician preference items still account for a significant portion of supply chain spending. If you can prove ROI for your solutions, you become even more valuable to potential clients.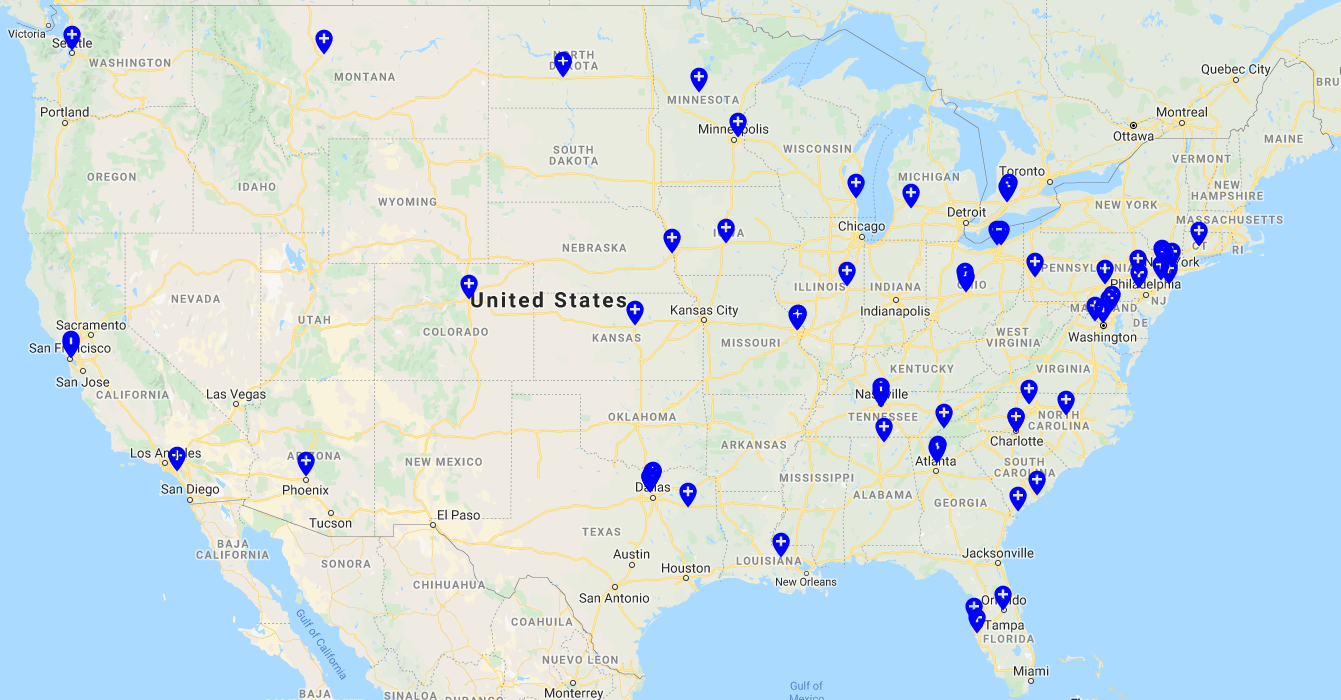 Fig 2. Image is from Definitive Healthcare's Hospitals and IDNs database. The map shows locations of active GPOs in the U.S. Hospital data is sourced from CMS and proprietary sources and continually updated. Data shown is from calendar year 2019.
3. IDN parent and network hierarchy
According to Definitive Healthcare data, 80 percent of hospitals belong to an IDN. These health systems dictate how hospitals and other member facilities run on a day-to-day basis.
IDN membership influences software and technology, supply chain spending, and quality improvement measures. Partnering with a health system can be more lucrative than focusing on one hospital alone. Health system partnerships can also ensure your services are adopted in many care facilities.
Some IDNs even have parent IDNs. Of the 1,010 health systems tracked by Definitive Healthcare, 30 percent report having a parent IDN.
Kaiser Permanente, a parent IDN, reports more than 540 members. This includes 5 smaller IDNs in California, Oregon, Washington, and Hawaii. When targeting care facilities in California, it could be more helpful to target the Kaiser parent IDN than its members. Smaller health systems could be good places to start, depending on the network hierarchy.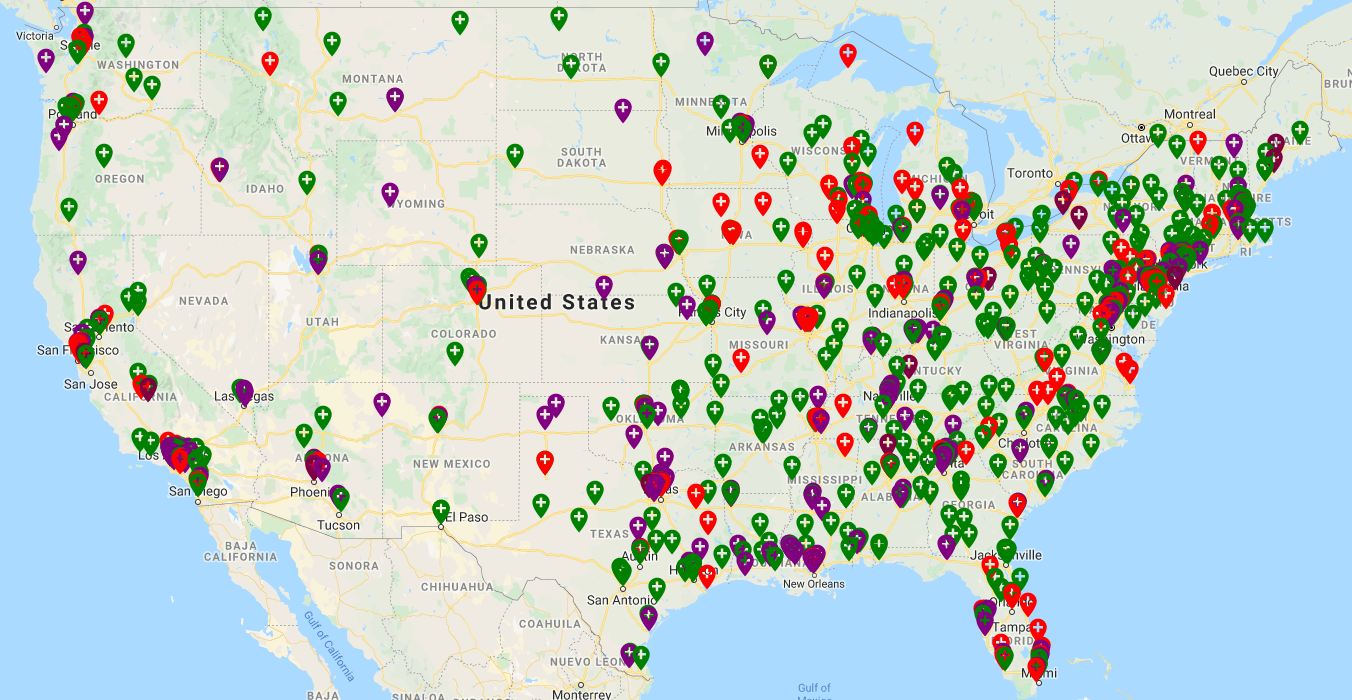 Fig 3. Image is from Definitive Healthcare's Hospitals and IDNs database. This map shows the locations of IDNs in the U.S. by integration level. Hospital data is sourced from CMS and proprietary sources and continually updated. Data shown is from calendar year 2019.
Originally published October 23, 2019.