Find the right providers for your network with hospital, medical, and prescription claims data
If you want to assess and quantify risk effectively, you need more than just data. You need intelligence. Whether you provide health, business or employer-related insurance, our healthcare commercial intelligence gives you the perspective you need to tailor your solutions to your customers' specific needs.

Insurance agencies like yours have used our solutions to expedite access to critical data, such as one customer who cut their access time by 94%, freeing their staff to tackle strategic priorities.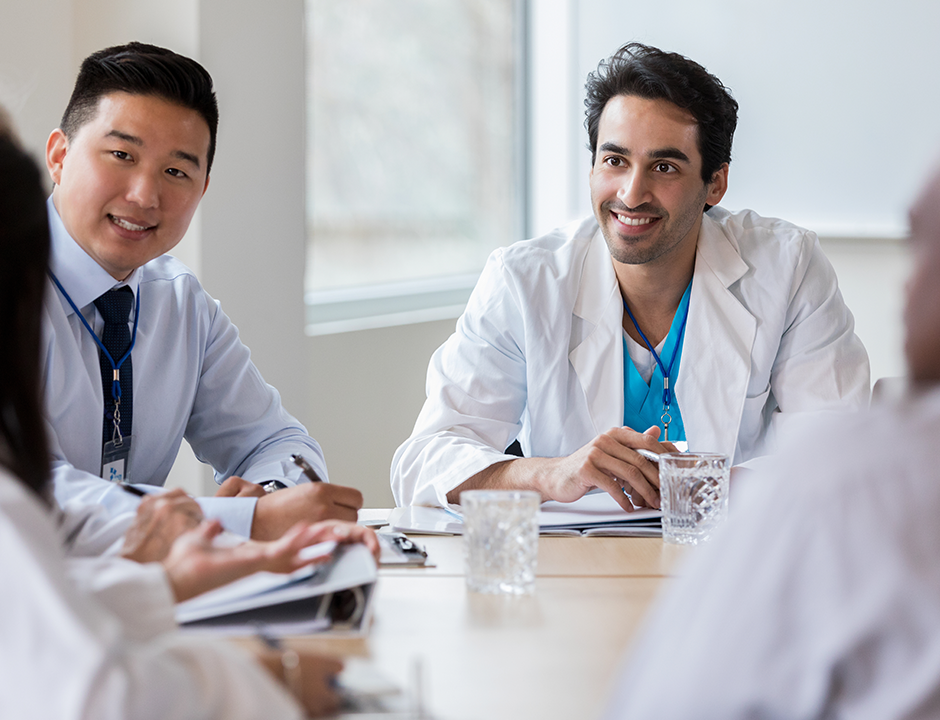 CASE STUDY
Size and prioritize market opportunities
Discover how an insurance agency used our intelligence to identify partnership opportunities, prioritize accounts and shape their offerings to providers' needs.
Challenge
A Medicare insurance agency leverages provider partnerships to help patients find the best plan while building long-lasting patient-doctor relationships. Early on, the agency collected its own intelligence on the national provider market, but quickly found that doing their own research into partnership opportunities was slow and inefficient.
Solve your challenge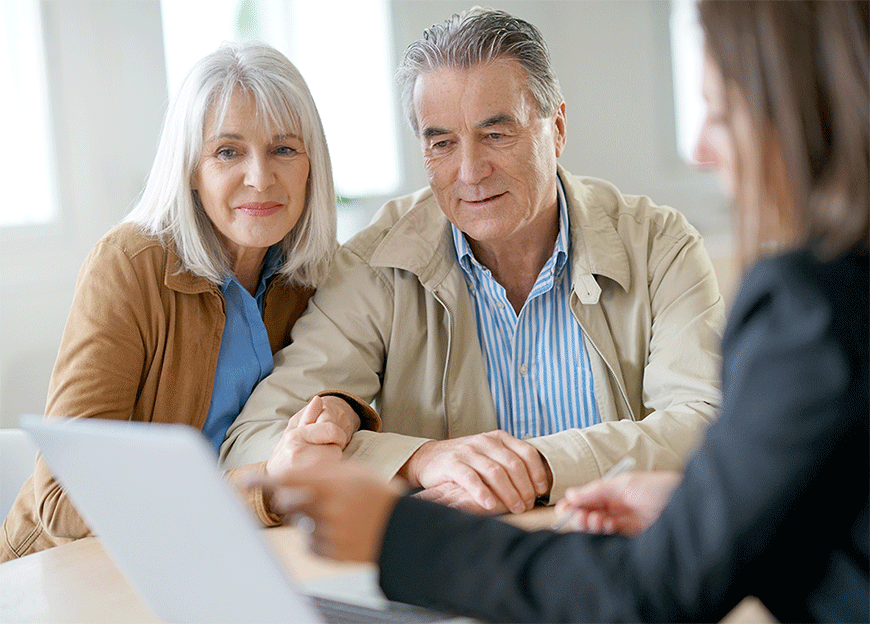 Solution
The agency selected Definitive Healthcare's PhysicianGroupView to gain market- and account-level data on the best provider groups to partner with. This commercial intelligence helped the agency to size new opportunities, prioritize accounts, prepare for outreach with key provider groups and ultimately customize their offerings to each provider's unique needs.
Try our solution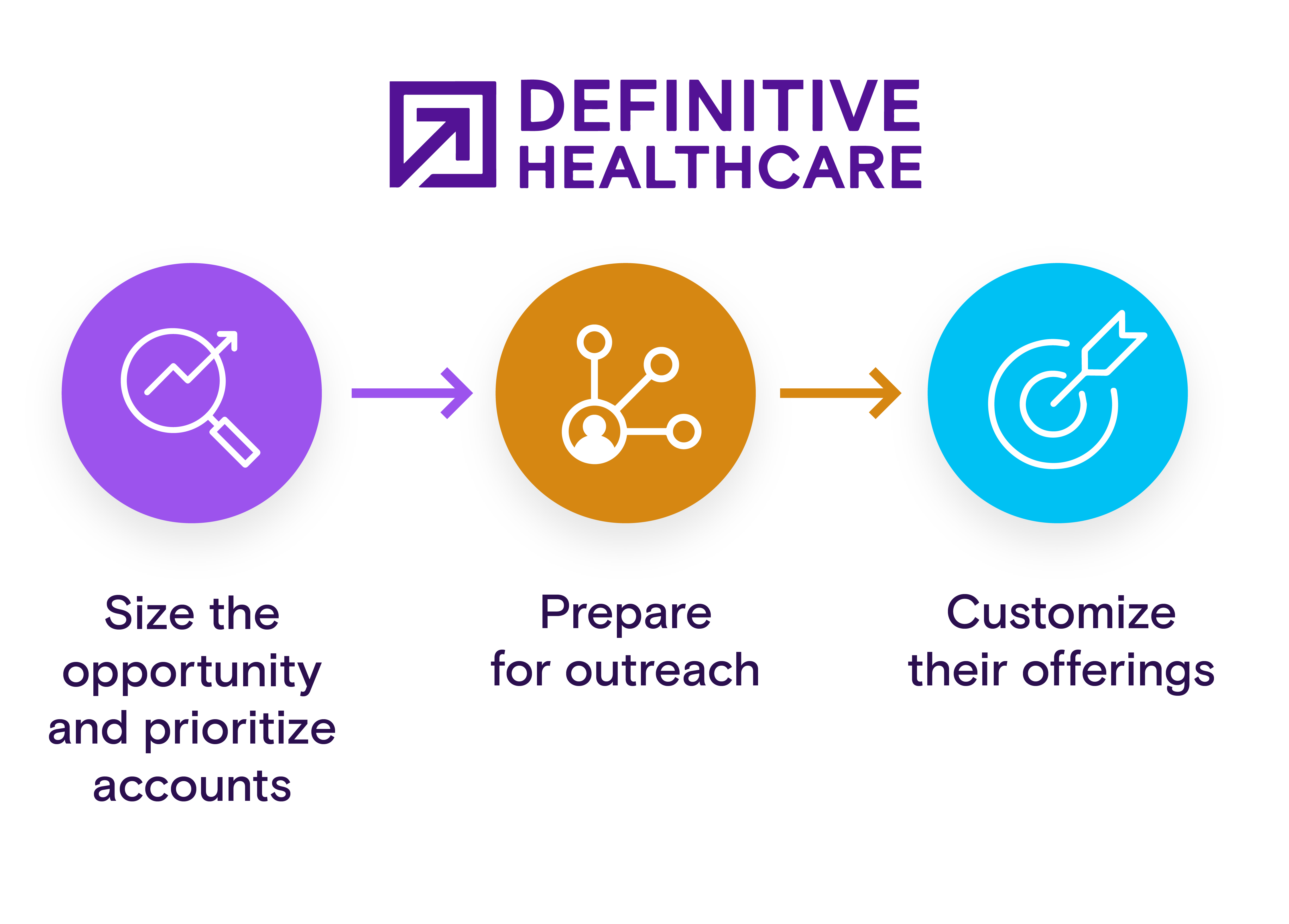 Impact
After just four months, the agency cut the time to access critical data by 94%, which enabled them to free up their staff to work on other important sales and marketing programs. As a result, the agency has grown their provider partnerships and expanded their business development activities.
Experience the impact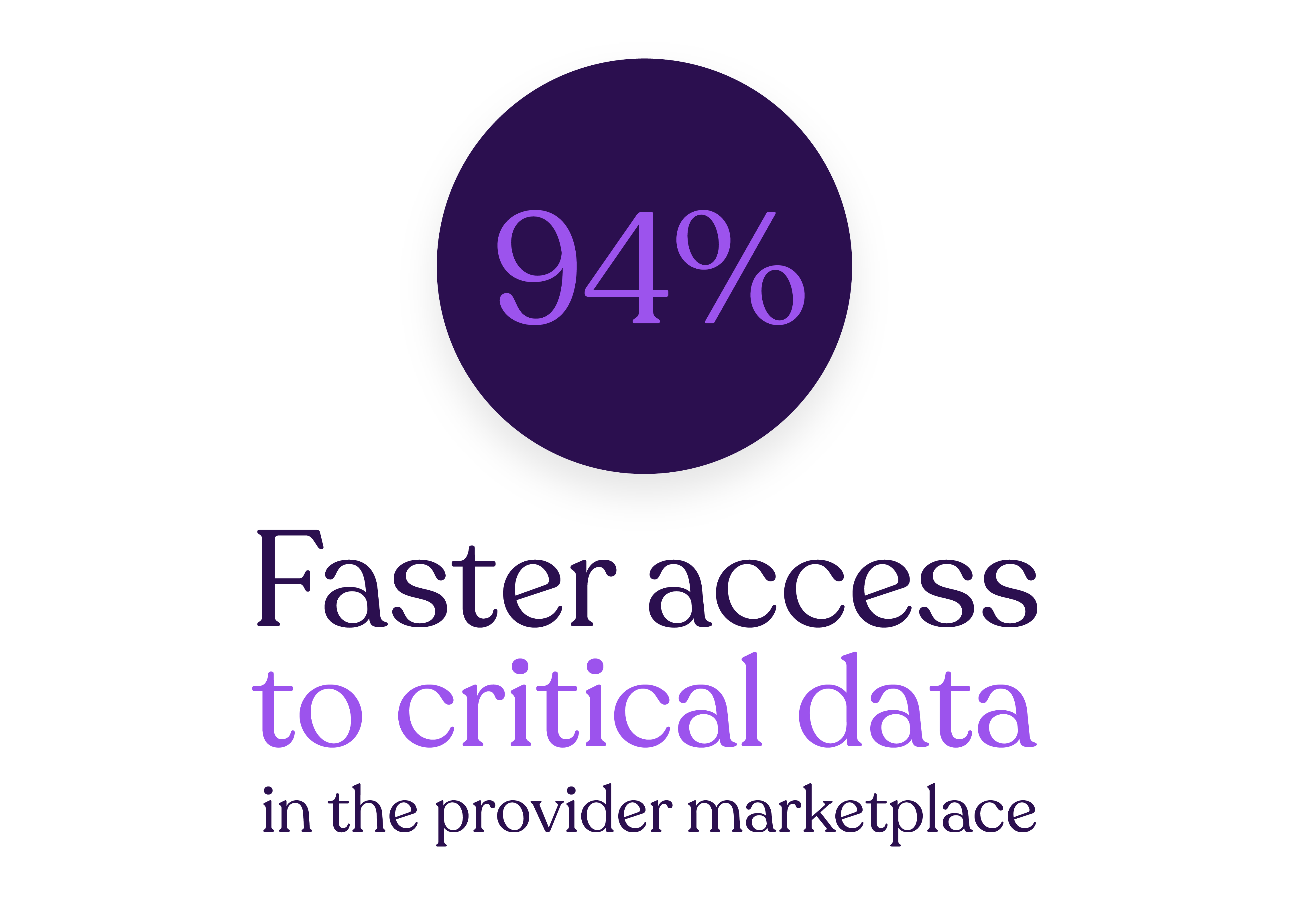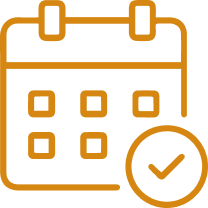 See it in action
Connect with us to explore our data.
Get a custom quote
Solutions tailored to your business
See pricing
Explore our resources
Get the tools you need to assess and quantify risk effectively.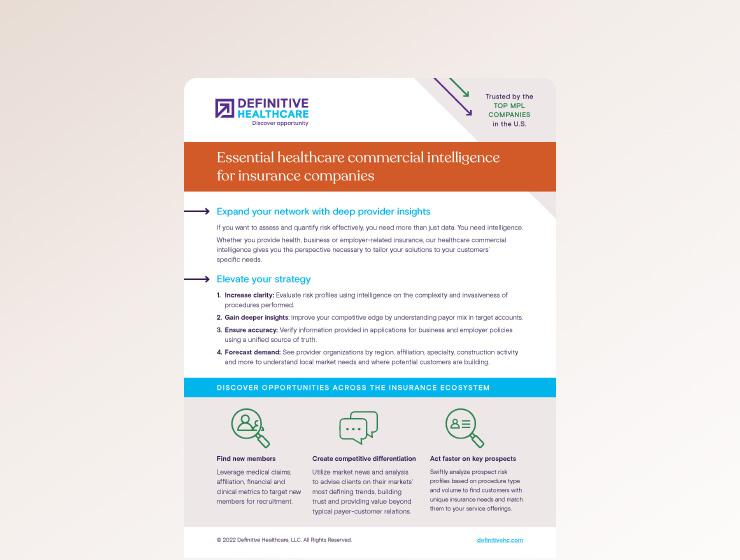 Essential healthcare commercial intelligence for insurance companies
Discover how we can help you elevate your strategy and discover opportunities.
Download the datasheet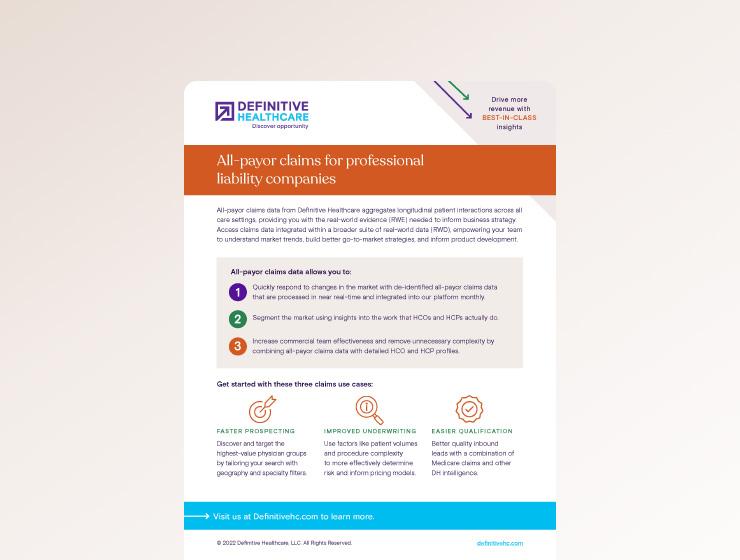 Optimize the value of all-payor claims
Understand market trends and build better strategies with all-payor claims data from Definitive Healthcare.
Download the datasheet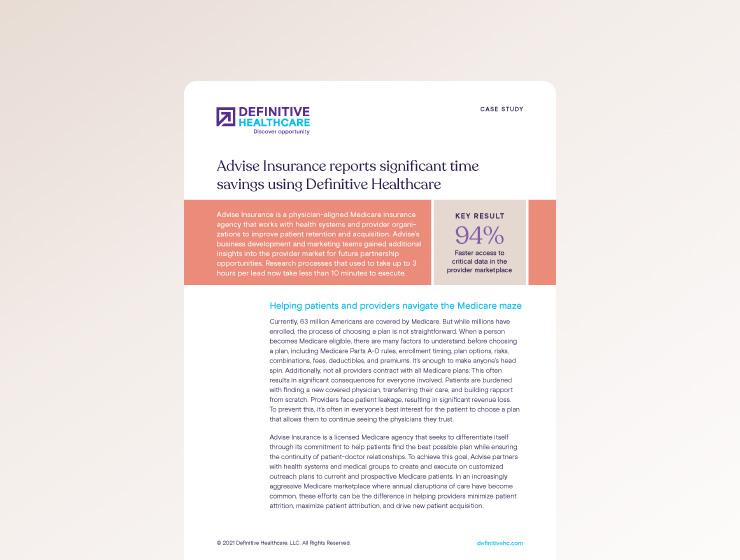 Save time and make faster decisions
See how Advise Insurance was able to make effective business decisions with faster access to key provider intelligence.
Read the success story
Insurance industry solutions that drive your decisions
Our data and analytics answer critical questions, such as:

Are there any legal or regulatory trends impacting my clients or prospects?

Have my customers made any investments in risk mitigation technology?

Are there relevant board orders concerning providers in my market?
See how we can help answer your questions.
Insights for your evolving business model
Our insurance clients use these products to find success in a constantly shifting market:
Elevate your strategy
Our solutions can be used to:

Gain deeper insights
Evaluate risk profiles using intelligence on the complexity and invasiveness of procedures performed.

Ensure accuracy
Verify information provided in applications for business and employer policies.

Forecast demand
See provider organizations by region, affiliation, specialty, construction activity and more to understand local market needs and where new potential customer locations are planned.
Discover opportunities across the insurance ecosystem
Our solutions help you:
Find new members
Leverage hospital and medical claims, affiliation, and financial and clinical metrics to target new members for recruitment.
Create competitive differentiation
Utilize market news and analysis to advise clients on their markets' most defining trends, building trust and providing value beyond typical payer-customer relations.
Act faster on key prospects
Swiftly analyze prospect risk profiles based on procedure type and volume to find customers with unique insurance needs and match them to your service offerings.