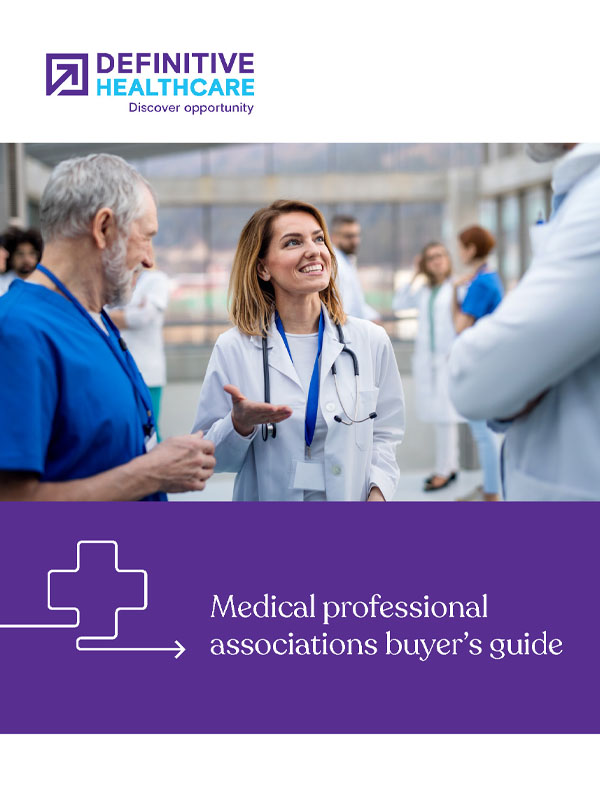 Buyer's Guide
Healthcare data and analytics buyer's guide for medical professional associations
Medical professional associations play an important role within the healthcare industry, whether that is advocating for members, helping with practice development or being a steadying force during uncertain times. Working with the right healthcare commercial intelligence allows you to make decisions in support of these activities quickly and confidently.
In this buyer's guide we'll share insights on how to:
Determine if your organization is ready to bring in a data partner
Understand what to look for during a product demonstration
Identify internal opportunities to use data more effectively

What's inside
Section 1
The common challenge medical professional associations face
Section 2
How to confidently navigate your buying process
Section 3
Comprehensive demo checklist to ensure you're asking the right questions
Section 4
Post-demo learning comparisons: what matters most?
Section 5
Using data and analytics effectively