WATCH THE REPLAY
How healthcare leaders use marketplace intelligence to gain a competitive edge
Healthcare leaders, facing decreased revenue, rapid transformations in care, and growing competition, are increasingly using marketplace intelligence to make the best strategic decisions. Traditionally intelligence has been internally acquired and focused, but that information has limitations. How are leaders now using more comprehensive marketplace intelligence to gain a competitive edge?

In this 30-minute webinar, we'll take a deep dive into the most up-to-date trends in how healthcare organizations adjust to a very tight and competitive market by making use of intelligence and analytics in new and creative ways.

In this session you'll learn how healthcare leaders are using marketplace intelligence to:
Gain comprehensive and detailed intelligence on their competition and to understand their own share of the market
Identify and address their current leakage points
Identify future referral opportunities to increase their revenue and referral base
Successfully expand their service lines and specialty offerings, including M & A
About the presenters:
Luke Landers
Sales Director @Definitive Healthcare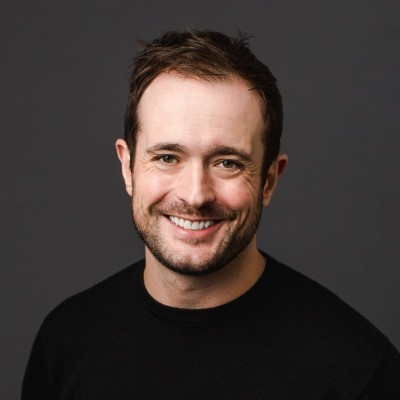 Luke brings over 5 years of experience to the healthcare intelligence and analytics field to his position as Director of Providers Sales at Definitive Healthcare. Luke leads a sales team whose main priority is helping healthcare organizations stay ahead of their competition with concrete data and insights into how they compare to other organizations.
Get a sneak peek into the webinar! Read a preview of the transcript below:
Ally Chetan (00:00):
All right, everyone. We're just going to give folks a few seconds to get onto the webinar and then we will start. All right. So hi, everyone. My name is Ally Chetan and I am a marketing manager at Definitive Healthcare. Thank you so much for joining us today for our webinar, How Healthcare Leaders use Marketplace Intelligence to Gain a Competitive Edge.
(00:40):
A few housekeeping items before I move on to the agenda and introduce you to your speaker today. First off, all lines are muted. But if you do have a question, don't hesitate to ask in the Q and A box below, and we'll address that either during the Q and A portion of the webinar, or we'll follow up with you in the next couple of days.
(00:58):
Additionally, the recording of the webinar will be sent out in the next few days to all attendees and registrants of the webinar. Now onto the agenda. First, we'll have Luke introduce himself and talk about his background in the healthcare space. Then Luke will quickly give an overview of Definitive Healthcare and the data we offer.
(01:18):
From there, we'll dive into the ultimate change drivers in the healthcare space right now. And then Luke will dive into what we're almost interested in, how our clients are using that data to stay ahead in the competitive marketplace right now. Once Luke is done, time allowing, we can go through some Q and A. So now, I'll pass it over to you, Luke. Luke Landers
Luke Landers (01:39):
Awesome. Thank you, Ally. And good afternoon, everyone. This is Luke Landers here. And thank you for taking the time to join us this afternoon. By way of introduction, I'm a director of sales here at Definitive, and I lead up a team responsible for selling our market intelligence platform to healthcare providing organizations.
(02:03):
And really, we work with everything from hospitals and health systems to ASCs, to independent practices, to MSOs, imaging centers, technology enabled care providers. I could keep going, but I think you get the point there. And just giving that quick rundown, while we serve a broad spectrum of care providers, and while the use cases vary, the end goal across all these client types, it remains the same.
(02:29):
They partner with Definitive to really leverage our data offerings, to ultimately inform and accelerate their growth strategy. Their growth strategy, pardon me. And really, before I get into an overview with some examples of how clients like you are currently using our data today, I thought an introduction to Definitive might be helpful.
(02:53):
And really about us, we've been around for 11 years. We're based out of Framingham, Massachusetts, and we are the leading provider of healthcare commercial intelligence covering the US care continuum. Healthcare, it's constantly evolving and changing. And we act to deliver an accurate, comprehensive, contextual, and actionable view of the market to enable our clients to make informed and data driven decisions… .