Does Hospital EHR Adoption Actually Improve Data Sharing?
Share this post
According to a study published in Health Affairs, electronic health record logs show that physicians are spending less time on face-to-face patient interactions and more time on so-called "desktop medicine." Desktop medicine refers to digital tasks providers must complete, such as communicating with patients through online portals, refilling prescriptions, ordering tests, corresponding with staff, and reviewing test results.
EHR use may lead to cognitive overload
The study spanned from 2011-2014 and followed 471 primary care physicians. Over the course of the study, physicians logged more than 31 million EHR transactions for more than 765,000 patients. On average, physicians spent about 3.08 hours per day on face-to-face patient interactions and 3.17 hours practicing desktop medicine.
These findings are mirrored in a 2019 study co-sponsored by Definitive Healthcare and Vocera Communications on the causes of cognitive overload in physicians. Using Definitive's database of 1.7 million physicians, Vocera surveyed more than 300 leaders at acute care organizations. 
Over 77 percent of survey respondents reported that EHR documentation contributes to feelings of burnout.
If physicians are transitioning into using EHR systems for the majority of their workday, it would be logical to streamline these systems, making it easier for physicians and other healthcare professionals to input and access patient data. This is not always the case, as hospital EHR systems have been subject to human error and hacking, indicating lapses in security for patient medical records.
Expanding hospital EHR implementations by facility type
After the Health Information Technology for Economic and Clinical Health (HITECH) Act became law in 2009, the federal government committed $300 million to aid health care facilities in adopting a nationwide health information exchange system.
The Centers for Medicare and Medicaid Services (CMS) also offered more than $35 billion in incentive payments for EHR adoption through its meaningful use program. Now, 10 years later, there is not an easy, widespread exchange of health information—despite nearly universal adoption of EHR systems.
In 2009, only 12.2 percent of non-federal acute care hospitals had implemented a basic EHR system, according to the AHA Annual Survey Information Technology Supplement. By 2015, this number leapt to 83.8 percent, with 96 percent of those possessing a CMS certified EHR system.
According to Definitive Healthcare data from 2020, more than 89 percent of all hospitals have implemented inpatient or ambulatory EHR systems.
Though small, rural, and critical access hospitals have consistently lower rates of EHR adoption compared to all hospitals, these rates have risen significantly since 2011. Critical access hospitals went from a 20 percent rate of EHR adoption in 2011 to an 80 percent adoption rate in 2015, with small and rural hospitals reporting similar increases. According to Definitive Healthcare data from 2020, nearly 95 percent of critical access hospitals have implemented an EHR system.
EHR adoption at all hospitals versus critical access hospitals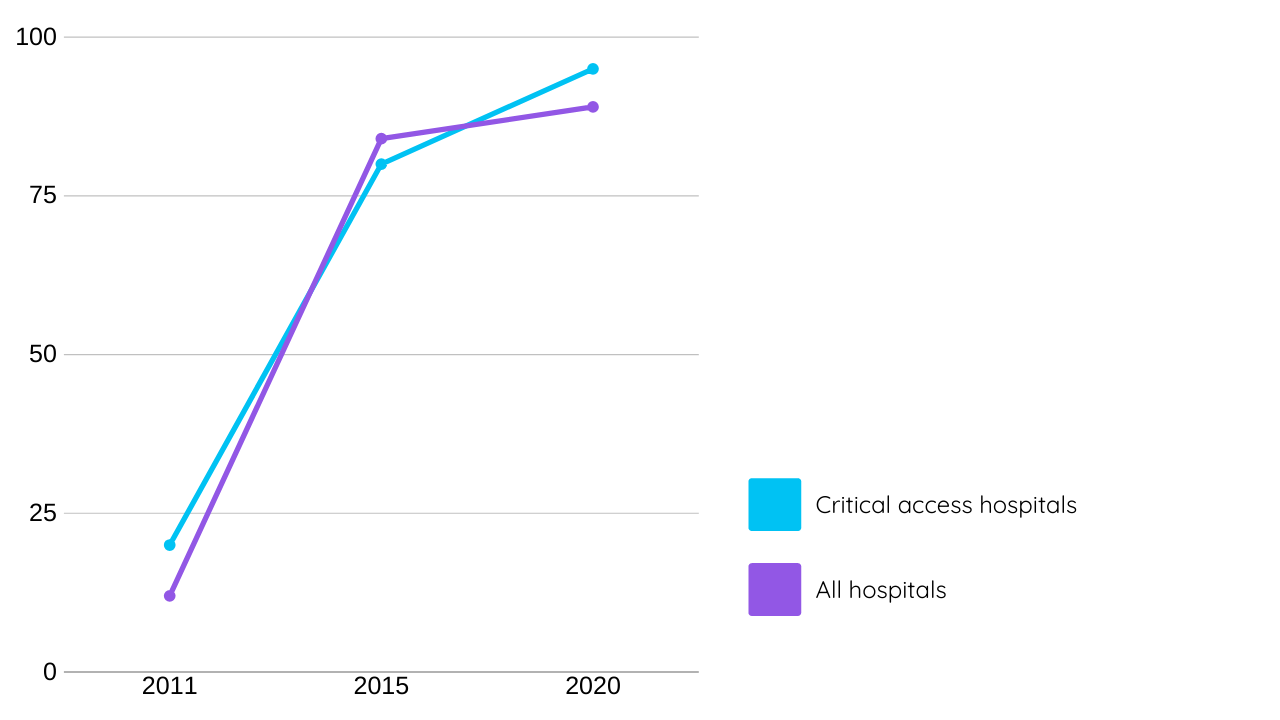 Fig 1 EHR adoption for non-federal critical access hospitals compared to all hospitals in 2011, 2015, and 2020. Data from Definitive Healthcare's Hospitals & IDNs database and the American Hospital Association.
Non-federal psychiatric hospitals continue to report the lowest rates of EHR adoption. In 2008, only 7 percent of psychiatric hospitals reported EHR adoption compared to 12 percent of general medicine hospitals. In 2015, psychiatric hospitals reported only a 15 percent adoption rate compared to 84 percent of general medicine hospitals. By 2020, 83 percent of psychiatric hospitals reported using an inpatient or ambulatory EHR system.
Despite the general increase in EHR implementation, there are still barriers for patients and care providers.
Why is data sharing important in healthcare?
As consumerization continues to alter the ways patients and providers interact, adaptability is highly valued for software and other healthcare technologies. Whether a patient is visiting an outpatient clinic, a new specialist, or their primary care provider, their medical history must be accessible to all attending healthcare professionals. Without easy access and transference of patient data, physicians could miss out on key insights that lead to early diagnosis and prevention, or—alternatively—ineffective treatments and misdiagnoses.
There are a variety of hospital EHR vendors for providers to choose from, making it easier making it easier to find a system that meets a facility's needs. It is this variety, however, that makes it difficult for data to follow patients from provider to provider. If a patient seeks care outside of their network, the attending physician needs patient consent to have the relevant information faxed over, which wastes both time and money.
While this procedure is only a mild nuisance for most patients and providers, it can cause a much greater negative impact in emergency situations, such as the COVID-19 pandemic or natural disasters like Hurricane Harvey. If a patient is seeking emergency care outside of their network due to displacement, precious time may wasted seeking consent from a patient to request data from multiple care providers, or a patient may be treated without providers understanding a patient's relevant medical history.
One issue, reported by Politico in 2017, is the claim that EHR vendors are making clinical registry contribution difficult or prohibitively expensive. This is happening despite encouragement by the CMS meaningful use program for providers to contribute to clinical registries. Additionally, the HITECH Act states that individuals have the right to transmit their data from an EHR to a location of their choosing for little to no cost—in other words, protected health information cannot be monetized by EHR developers.
HIPAA also states that patients have a right to their own electronic health records, and provides justification as to why EHR developers should not be able to prevent the exchange of protected health information. This kind of information blocking, including the imposition of financial barriers in health information transmission, is considered exploitation and is not allowed.
A system called Pulse is seeking to subvert some of these issues, at least in emergency situations. Pulse is a data-sharing EHR network that can be turned on during a crisis—environmental or otherwise. Connections can be activated based on geography, and only for a specific period of time.
This would be useful for the Gulf Coast during hurricane season, or for states in tornado alley during the late spring and early summer. Any registered care provider in a specified geographic location could access a patient's information and receive records from every clinic and hospital where the patient had received care.
Inpatient EHR Vendors by implementation volume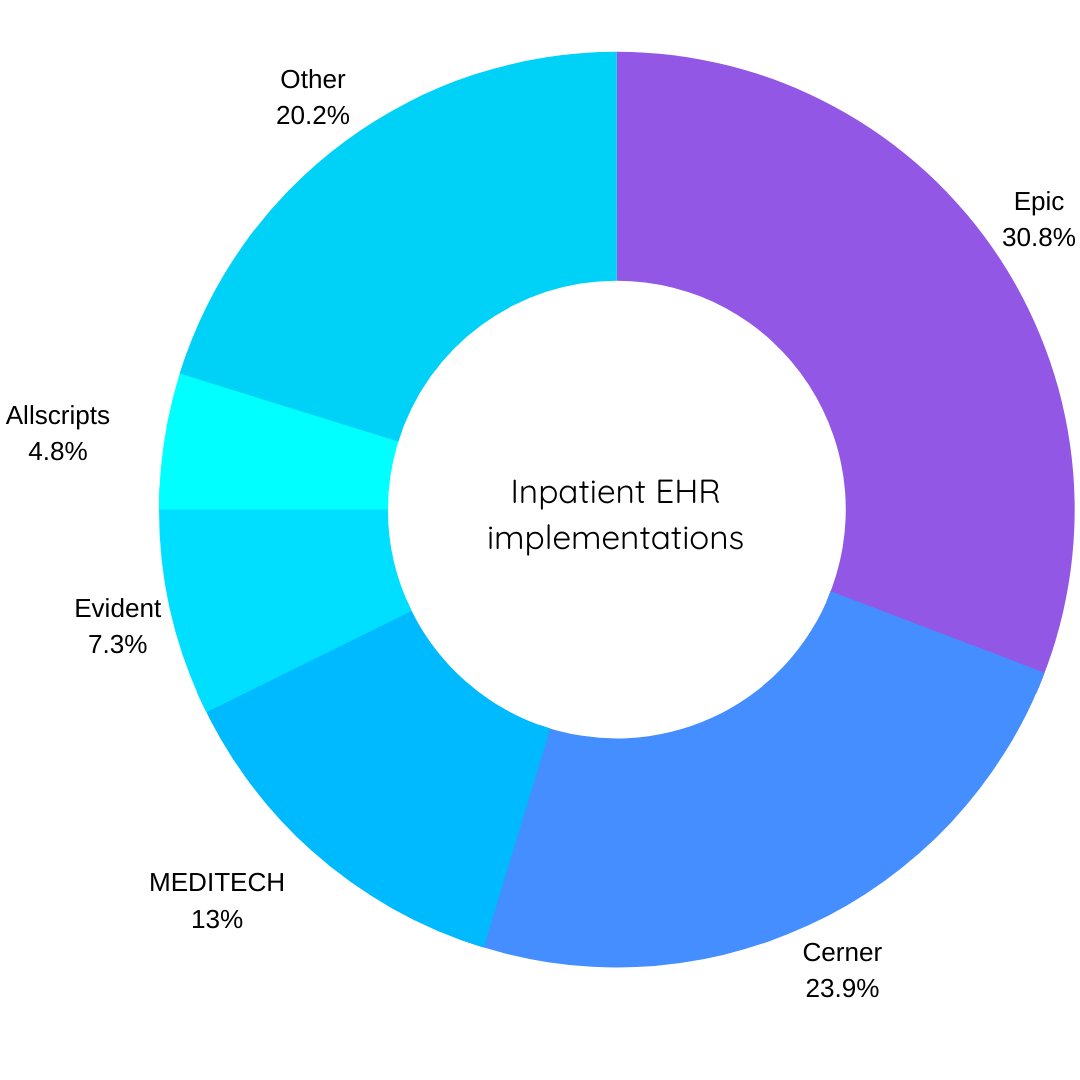 Fig 2 Top EHR vendors of 2020; data from the DHC Visuals interactive dashboards within Definitive Healthcare's Hospitals & IDNs database.
Ambulatory EHR vendors by implementation volume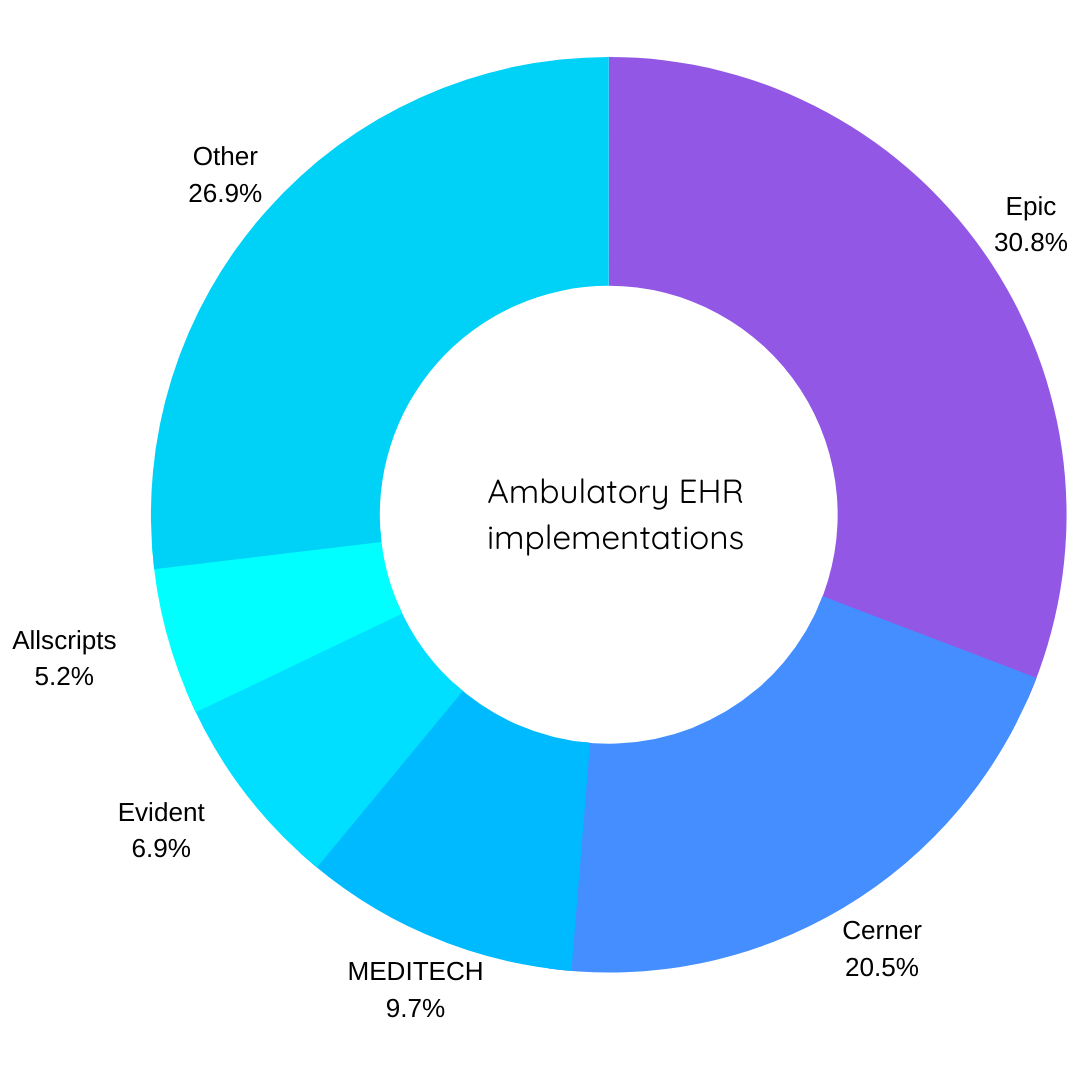 Fig 3 Top EHR vendors of 2020; data from the DHC Visuals interactive dashboards within Definitive Healthcare's Hospitals & IDNs database.
Learn more
Are you looking for more information about how healthcare providers leverage patient information and quality data to improve their facilities? Watch out on-demand webinar, How Care Providers Strengthen Their Business with Claims Analytics.
Join Kate Shamsuddin, Senior Vice President of Strategy, and discover how providers:
Identify population needs and track the effectiveness of health and wellness initiatives
Develop networks and recruit the right physicians
Understand their market share, strengths, and weaknesses