Uncover market opportunity and streamline commercialization
In medical device commercialization, the line between success and failure is razor thin. Commercial strategy leaders need clean, accurate, and intuitive healthcare commercial intelligence to navigate changes in the market and capitalize on new opportunities throughout the commercialization process. Our solution combines multiple datasets with proprietary data science to deliver on-demand insights so your commercial strategy team can make critical decisions with confidence, accelerate launch timelines, and develop strategies to expand market share.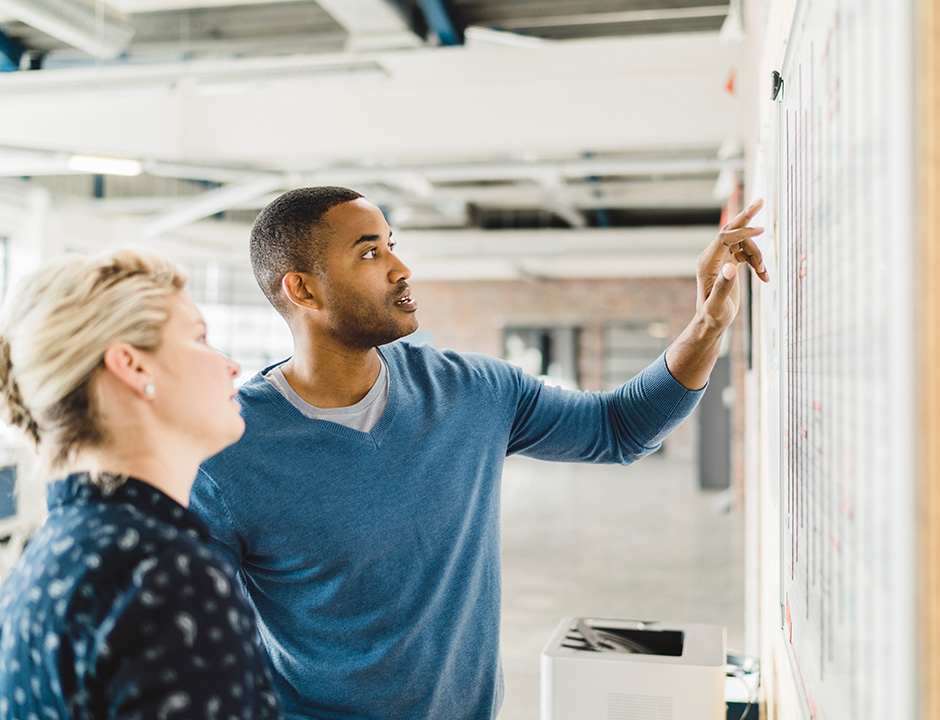 Lead your organization to commercial success with a data-driven strategy
Opportunities for growth, development, and expansion are out there—but you'll need more than sharp intuition to lead your organization to them. Take the data-driven approach with healthcare commercial intelligence that can help you understand the market and gain confidence in your actions. We can help you:
Accurately size your total addressable market
Get a complete view of your total addressable market with all-payor claims for diagnoses, procedures, prescriptions, and more, enabling more strategic commercial focus and organizational investment.
Accelerate launch timelines
Assess the market and targets as often as needed to align organizational functions and refine and accelerate commercialization.
Identify new development opportunities
Quickly spot market shifts that your organization can address with on-demand access to billions of data points.
Get an unmatched understanding of the market
The Definitive Healthcare Solution for Commercial Strategy combines comprehensive real-world, reference, and affiliation data with powerful analytics to deliver healthcare commercial intelligence to commercial strategy leaders. Using our solution, you get a holistic view of the entire healthcare market so you can make more informed decisions and sell more effectively. Our solution includes:
Latitude Analytics Suite
Gain intelligence on granular patient cohorts using interactive analytics to evaluate patient populations and the providers and facilities that treat them.
Learn more
Custom Reporting
Calculate your total addressable market, map out patient journeys, and more with custom reports created by our professional services team.
Learn more
Explore our resources
Get the tools you need to evaluate your target market.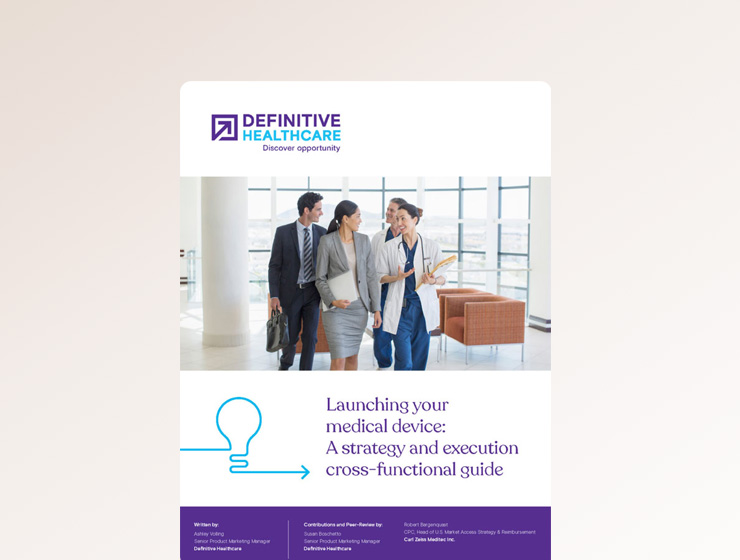 Launching your medical device: A strategy and execution cross-functional guide
Follow our roadmap to successfully bring your device to market.
Download the e-book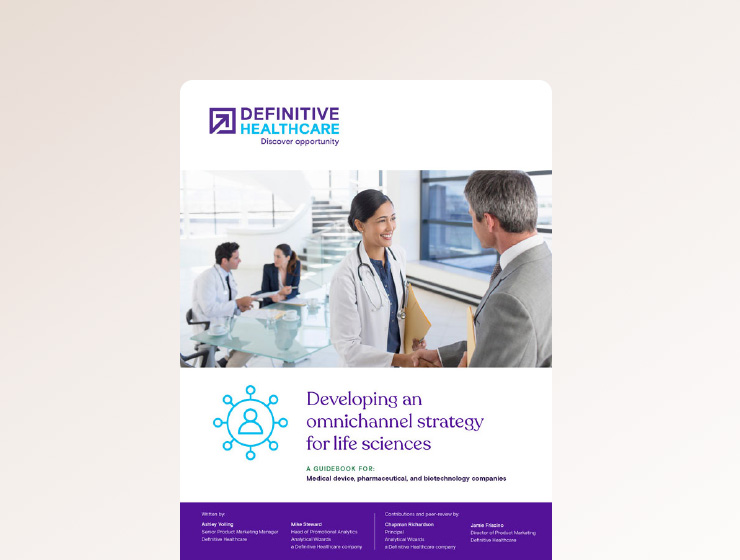 Developing an omnichannel strategy for life sciences
Learn how to make effective omnichannel strategies to generate maximum interest for your medical device.
Download the e-book
Healthcare data and analytics buying guide
Solve critical data challenges unique to your organization.
Read the buyer's guide
Make an impact with your data-driven commercial strategy
The Definitive Healthcare Solution for Commercial Strategy helps you to:
Identify the best opportunities
Use all-payor claims intelligence for diagnoses, procedures, and prescriptions to identify your total addressable market and map the right opportunities for your device.
Identify where patients are being diagnosed and treated
Leverage real-world claims, reference, and affiliation data to identify the organizations and physicians that can use your device to improve patient care or clinician workflow.
Get to market faster
Prepare for changes in the market and react quickly with on-demand analytics and healthcare commercial intelligence updated in near real time.
The intelligence you need to move quickly and confidently
Only Definitive Healthcare offers:

Unmatched data accuracy
Powerful AI/ML techniques link billions of data points together, offering a superior level of data quality and new intelligence not found anywhere else.

Self-service iterative analytics
Access ready-to-use, continually updated intelligence to explore, analyze, cut, and report data on demand, enabling easier identification of the highest value targets.

Confidence in market intelligence
Ensure integrity in market opportunity analysis with our proprietary approach to data cleansing and linking that accounts for every member of the healthcare ecosystem.