WATCH THE REPLAY
Consultative selling best practices for medical device companies
40% of salespeople say that prospecting is the most challenging part of the sales process. Originally aired on December 7th, 2021, this webinar covers the best practices in the early stages of the sales process as it relates to account targeting and developing a consultative selling approach. Discussion topics include:
Using an integrated dataset of hospitals, physicians, claims and decision-maker contact information to define and identify account targets.

Best practices for the inclusion of healthcare commercial intelligence in the pre-call planning process.

Overcoming obstacles in the sales cycle.

Engaging your target accounts with detailed, deeply customized data.
Get the information you need to simplify sales prospecting. Watch the webinar on demand today.
About the presenters:
Mike Soucey
Sales Team Lead, Medical Device @ Definitive Healthcare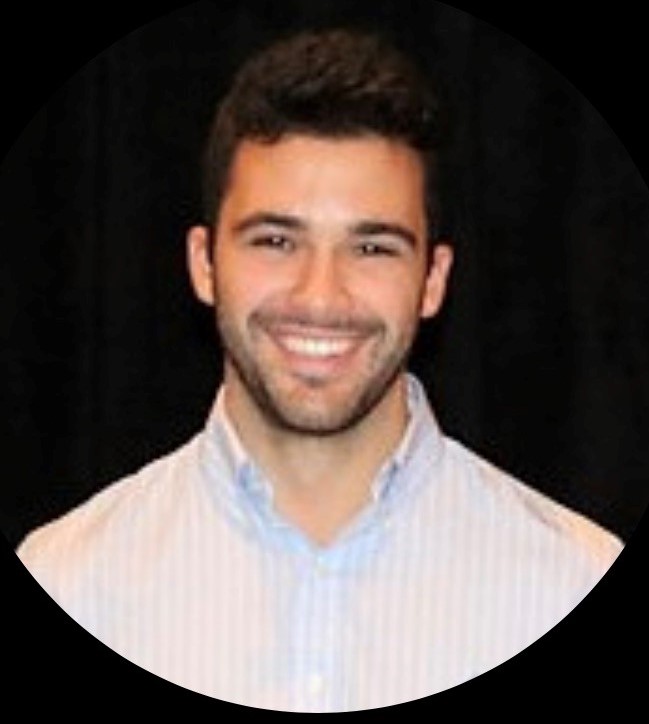 Mike Soucey is a Sales Team Lead for Medical Devices at Definitive Healthcare. With nearly 5 years of experience, he specializes in helping medical devices companies use data and analytics to solve complex challenges in their sales and marketing strategies.
Get a sneak peek into the webinar! Read a preview of the transcript below:
Sara:
Hi everyone. I'm Sara from the Definitive Healthcare team. Thank you so much for joining us today for our webinar, consultative, selling best practices for medical device companies. I'm excited to be introducing today's session, hosted by Mike Soucey sales team lead for medical devices at Definitive Healthcare. Before we get started as always, let's just cover a few housekeeping items. First, we are live, and (00:00:30): that means that we get to take some questions from the audience. So we would love to hear from you as time permits we will take just a few audience questions at the end.
So feel free to submit those throughout today's talk. You'll be able to see the Q and A box on your dashboard. Second, today's webinar is being recorded and all registrants will receive the recording in their email inbox. And now I'd like to introduce our speaker. Mike Soucey, is a sales team lead for medical devices (00:01:00): at Definitive Healthcare. With five years of experience, he specializes in helping medical device companies use data and analytics to solve complex challenges in their sales and marketing strategies. Excited to learn from you today Mike, and at this point I will hand over to you.
Mike Soucey:
Awesome. Thank you, Sara. And thank you everybody for your time today to join this webinar, to talk about consultative selling. This is a topic that I'm really excited to discuss today, just given its relevance in the current sales environment. (00:01:30): With our perspective buyers being more and more busy by the day and having more resources at their fingertips than ever. It's important to develop this type of consultative selling approach to really stick out through the mold of all of the different sales reps out there trying to reach out to your targets. So let's get started.
My plan for today is to start with an introduction, a what is consultative selling? Why is it important in today's environment? After discussing the introduction (00:02:00): in the background to consultative selling, what I'd like to do today is dig into a case study that we actually worked with one of our clients on. This case study will really focus around really avoiding some of the time wasting activities that we see a lot of our clients coming to us to eliminate and focusing on implementing a strategy that allowed them to pivot, to developing a really consultative selling approach. As Sara mentioned, please feel free at any point (00:02:30): in time to drop your questions, comments, concerns in the chat, and I will be happy to address them towards the end of the presentation today.
So let's start with what consultative selling is. I like to think of consultative selling similar to how doctors treat their patients. So if you think about it, if you went into your doctor, you wouldn't want to walk into the doctor and say, "I have leg pain." And you'd have your doctor sell you on and potentially recommend doing a full knee replacement, without asking (00:03:00): any targeted questions or determining the root cause of the issue. This is the same exact concept with consultative selling. Your buyers, do not want to feel like they're being sold to. And that's the reason why this is so important. So in order to adopt this type of strategy, the initial approach to this is developing an investigative approach and really using that approach to dig into the actual root cause of the problem, as (00:03:30): opposed to trying to address the different surface level symptoms that your buyers may come to you, if they may be interested in a certain feature or function, but really not digging down to the root cause without developing this type of investigative approach… .