webinar
Physician Lab & DME Data: Improve provider targeting and market understanding
About the webinar
Testing done at third party pathology labs and orders for durable medical equipment (DME) is often billed directly to the organization providing the test or equipment. As a result, it can be challenging to gain visibility into a providers' lab and DME ordering and referral patterns. Definitive Healthcare's medical claims for PhysicianView changes this. Clients can leverage Physician Lab & DME Data for on-demand access to granular and contextualized lab order information. In this webinar, we'll show you how to leverage this exciting new data.
In this session we will:
Cover how to improve segmentation by identifying physicians based on pathology lab test or DME ordering patterns
Discuss how to prioritize outreach using HCPCS code volumes to identify labs and vendors with whom a physician is working
Demonstrate how to increase efficiency by accessing the latest lab and DME data through our interactive platform
Our speaker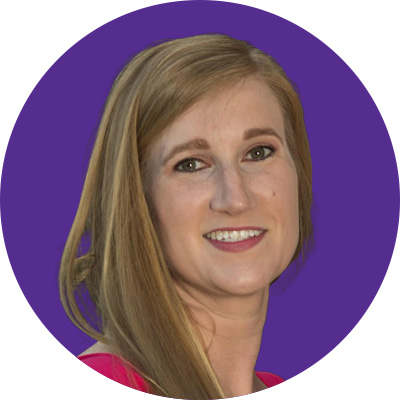 Julie Ferris
VP, Commercial Optimization
Julie is the VP of Commercial Optimization at Definitive Healthcare where she leads a team that specializes in building custom solutions for Definitive's analytical clients. She is a seasoned healthcare data science professional with over 15 years of building companies and products using advanced analytics and AI/ML in the life sciences industry. Her projects leverage healthcare data expertise and innovative approaches to address the unprecedented business challenges faced in today's healthcare ecosystem.  In addition to her experience in running analytical projects, Julie brings a wealth of content knowledge regarding many different disease states and how they appear in healthcare claims data.
Read the webinar transcript
Welcome. My name is Julie Ferris and I'm the VP of Commercial Optimization here at Definitive Healthcare. I lead a team that specializes in building custom solutions for our clients using advanced analytics, including machine learning, on the data. I've been in the industry for over 15 years and over my career, I've leveraged innovative techniques using healthcare data to build strategies to address clients' complex business questions.
Today's agenda. First, we're going to review what is Physician Ordering Data and discuss its value. Then we're going to briefly review some real world use cases.
So what is Physician Ordering Data? Physician Ordering Data is the understanding of interoperability among providers in the healthcare market. Although we are talking about this connectivity at the provider level, it is best explained by understanding a patient's journey. A patient will have a healthcare problem and seek care from a provider. That provider may not be able to diagnose immediately and need to get additional diagnostics to determine a diagnosis and treatment path. A patient will subsequently go to a lab. Additionally, a patient may seek treatment, be it from a medical supplier or even infusion clinic. Although these events are unique for the patient, they are still driven by the original, individual provider. The subsequent provider organizations are impacted by that provider's decision and it is valuable to be able to understand these events between the original provider and the lab, and also the original provider and the DME supplier. That individual provider is the catalyst, contributing to the flow of patients for the lab and for the DME.
Now because these events are represented in the claim data independently, one might assume that they cannot be linked, but claims data is a wealth of information. Although these events are independently enumerated, connectivity can be established. There are two approaches that can be used. The first is using an explicit connection methodology. This takes the claim of interest, the claim that may have the lab test code or even the product code for the DME, and leverages the referring provider field that is on the claim, a field that specifically indicates the provider of origin. The second method is a bit more complex and is known as the implicit connection methodology. This is a more sophisticated approach and leverages the longitudinal nature of the patient-level claims data and connects these independent events using a temporal window. Both methods establish a provider connectivity among the providers, enabling the ability to capture insight where one might thought it would be absent… .