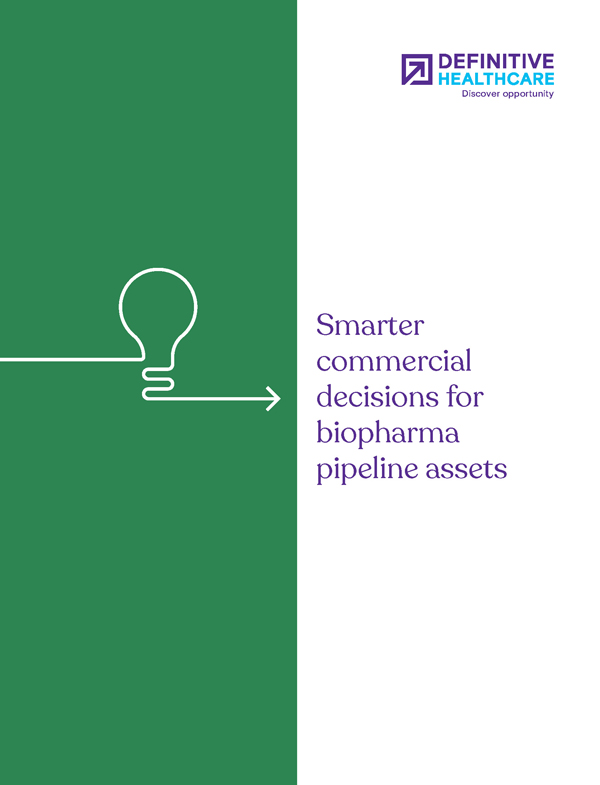 Whitepaper
Smarter commercial decisions for biopharma pipeline assets
Developing and launching new drugs and therapies are costly processes with a high risk of failure. That's why successful biopharmaceutical companies rely on healthcare commercial intelligence to optimize their sales and marketing strategies and maximize the commercial success of their pipeline assets.
Learn how data and analytics can jumpstart your go-to-market strategies, including how to:
Understand patient populations
Target and prioritize medical experts
Gain affiliation and referral insights

What's inside
Manage risk
Understand the difficulty of developing and launching new drugs.
Access insights
Learn how data and analytics inform product development and go-to-market decisions.
Leverage claims data
Uncover the power of claims data to provide go-to-market insights.
Map affiliations
Understand how affiliations and referral patterns can impact your success.