Infographic: 8 Healthcare Trends for 2020 and Beyond
Share this post
What is the best way to identify your target market and pinpoint their pain points? Understand the industry changes impacting them most. 
In a recent webinar, Definitive Healthcare CEO Jason Krantz reviewed the 8 healthcare industry trends he believes will be most relevant this year—both for healthcare providers and those selling to them.
This infographic captures Jason's observations: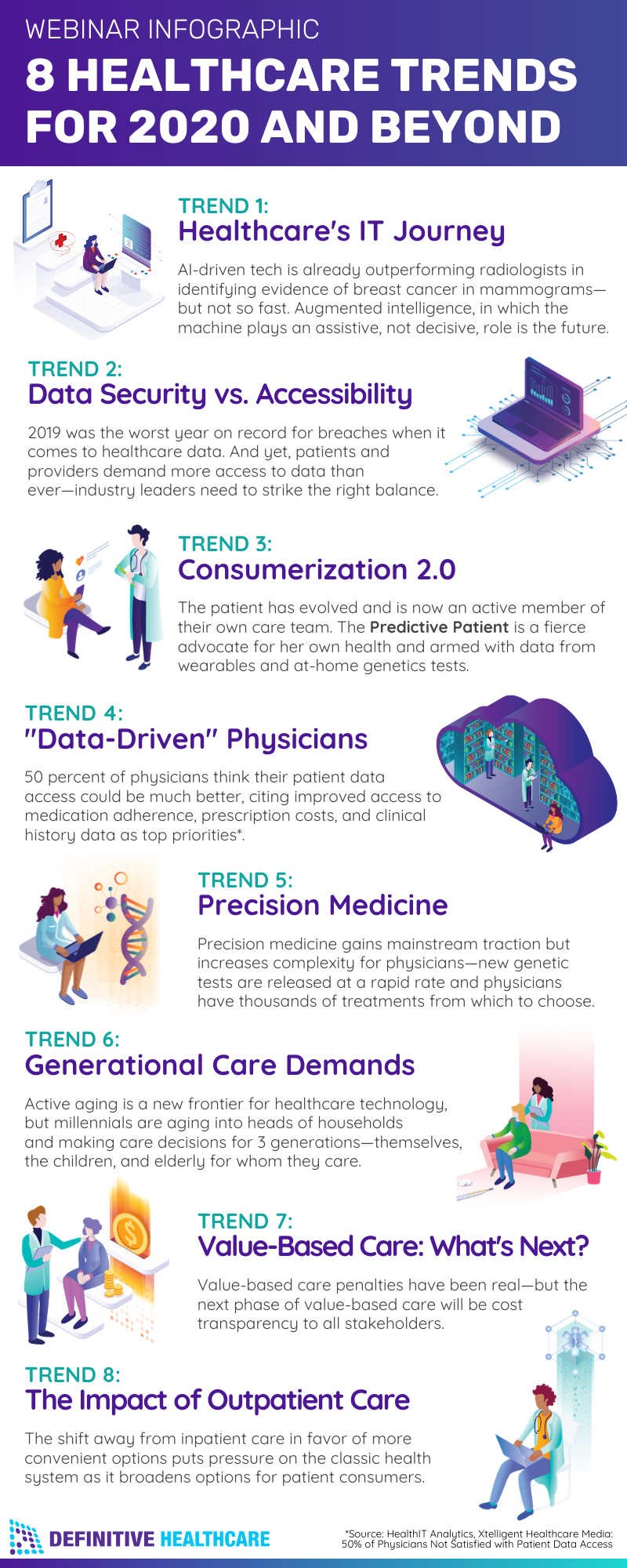 Watch 8 Top-Of-Mind Trends for Physician and Hospital Buyers In 2020 on-demand any time at the Definitive Healthcare website.