Market Access and Reimbursement
Get your medical device to the most patients
The relationships between your device, the patients who need it, and the payors who reimburse for it are complex—but crucial to understand. Our solution provides real-world data on these connections by combining all-payor claims with proprietary analytics. Armed with this commercial intelligence, your market access and reimbursement teams can quickly identify the best opportunities, improve product launches, and evolve payor strategies – all to get your device to the people who need it most.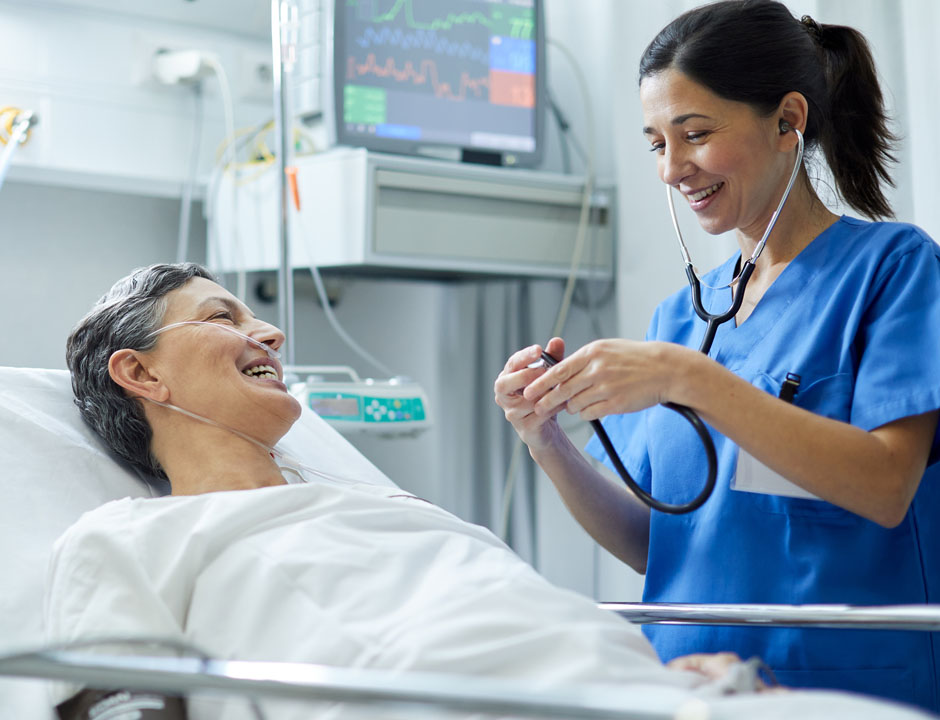 Solve your critical challenges
Our solution helps answer your biggest questions, so you can:
Get an accurate view of the payor landscape
Identify which payors to target for device coverage, including break outs for private payors, Medicare, Medicaid, and Medicare Advantage, with our top-ranked, all-payor claims data.
Perform robust and detailed HEOR analysis
Gain insight into the cost-effectiveness of treatments by comparing costs and benefits. Our custom reporting makes it simple to evaluate economic data and determine the value of healthcare interventions.
Ensure a strong access strategy for your product launch
Discover the highest-value payors for your diagnostic or treatment area, so your market access team can drive patient and physician access right from the start.
Uncover high-value payors to maximize access to your device
The Definitive Healthcare Solution for Market Access and Reimbursement combines data products, proprietary analytics, and services to deliver healthcare commercial intelligence. Understand the payors, providers, and patients that need your product to maximize access, reimbursement, and overall product success. Our solution includes:
Explore our resources
Get the tools you need to find the right payors and get your market access strategy off to a running start.
Empower your market access and reimbursement teams
Our solution helps you to:
Identify the best market opportunities
Find the most relevant payors for your device to ensure patient and physician access. Evaluate the providers using specific payors to better understand where and how your ideal patients are diagnosed and receive treatment.
Improve product launches
Discover and monitor the most high-value payors to drive patient and physician access at time of launch.
Evolve payor strategies over time
Plan for shifts in payor mix, patient populations, and healthcare organizations. With continually updated intelligence, you can evolve payor strategies to demonstrate your product's value to the widest patient population.
Shorten time to insight
React quickly to industry trends to adjust targeting and messaging with current all-payor claims data.
A new approach to market access and reimbursement intelligence
Only Definitive Healthcare can offer:

Unmatched data accuracy
Powerful AI/ML techniques link billions of data points together, offering a superior level of quality and new intelligence not found anywhere else.

Proprietary payor mastering process
We normalize payor data and deduplicate payor claims records to deliver an accurate view of payor coverage based on unique patients.

Self-service iterative analytics
Access ready-to-use, continually updated intelligence to explore, analyze, cut, and report data on demand so your team can identify crucial payors for your device.