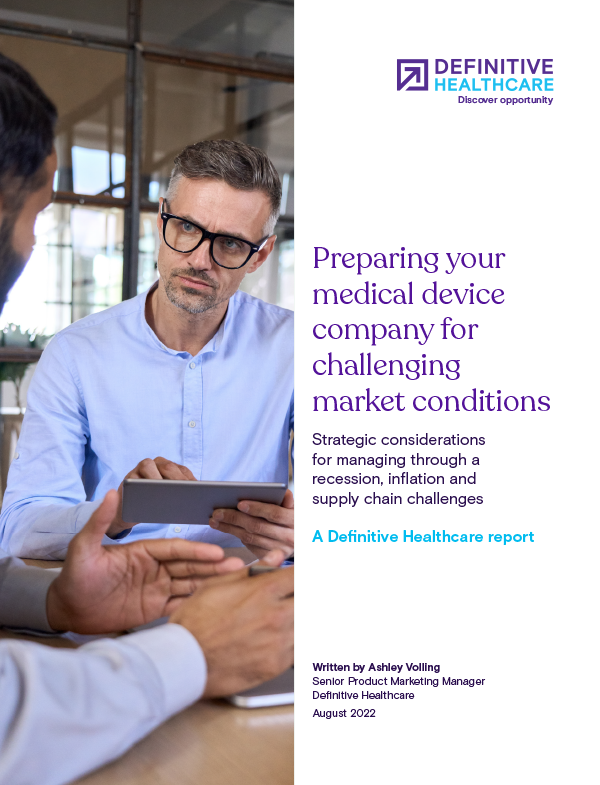 Special Report
Preparing your medical device company for challenging market conditions
Inflation, supply chain challenges, a recession, a down stock market and reduced M&A activity are major concerns facing the industry today. This medical device state of the industry report provides strategic considerations for coming out on top in spite of these headwinds.
In this report we'll address topics such as:
Mitigating supply disruptions through strategic processes
Filling your sales pipeline to drive revenue

What's inside
Market trends
Examine headwinds and tailwinds impacting the medical device industry.
Supply chain
Evaluate the state of current supply chain challenges and review suggestions for overcoming these obstacles.
Strategic onboarding
Learn to implement strategic onboarding practices to mitigate supply chain disruptions.
Pipeline
Discover how to stay ahead of competitors that are cutting back on sales and marketing during a recession.