How to Accelerate Your Go-to-Market Strategy with Medical Claims
Share this post
The chronic pain treatment market represents a steadily growing, multi-billion-dollar industry. Definitive Healthcare medical claims data shows that as many as 233,282 patients were diagnosed with chronic pain syndrome (ICD-10 Code G894) in 2019. What's more, this number only reflects new diagnoses within the last year. 
With such high demand, pharmaceutical and medical device companies developing chronic pain therapies might struggle to size their total addressable market and identify treatment-ready patients. After all, not all chronic pain patients will have the same pain type or diagnosis history.
Patients who have already exhausted available non-opioid base neuropathic drugs for chronic back pain might not, for instance, benefit from traditional NSAID pain relievers. These patients might instead benefit from medical device therapies like spinal cord stimulators or radiofrequency ablation devices.
Identifying and isolating those treatment-ready patients will not only help you advance your go-to-market strategy but will also help you ensure sales success. The question now is: how, exactly, do you identify patients who are ready for your drug or therapy, and where are they being treated?
Late last year, Definitive Healthcare acquired PatientFinder—a go-to-market solution for pharmaceutical, biotech, and medical device companies. This product integrates patient and provider insights into your existing processes for strategic analytics, go-to-market planning, and field execution.
In this blog, we'll take a step-by-step look at how pharmaceutical and medical device companies might use PatientFinder to launch a new drug or therapy for patients experiencing chronic pain.  
1. Build your patient cohort
The first step in understanding your total addressable market is to identify and size the patient population within your given disease state.
In the PatientFinder product, you'll be directed to build a cohort—where you can search for patients who have been seen for a certain diagnosis, filled a particular prescription, underwent a specific procedure, or have visited a certain type of doctor or specialist.
PatientFinder integrates Definitive Healthcare intelligence from over 8,800 hospitals and IDNs, 1.7 million physicians, and more than 247 million all-payer medical claims. With access to this volume of information, you can customize your ideal patient cohort in plain language by age group, gender, geography, diagnosis, co-morbidities, prior treatments, and provider details.

Fig 1 Illustration of the CohortBuilder  feature, available through Definitive Healthcare's PatientFinder solution.
For the purposes of this example, the above product image shows a cohort search for patients who have been seen for chronic pain and have also received a steroid injection procedure for pain management.
Once you've populated your search terms, CohortBuilder pinpoints where those patients have sought treatment within your parameters—all within your designated disease state and geographic area.
2. Target providers with treatment-ready patients
Now that you've identified your addressable patient market, it's time to pinpoint the providers who are treating those patients. PatientFinder uses your customized patient cohort to deliver a hyper-targeted set of providers with the greatest number of treatment-ready patients—efficiently bringing your innovation to the people who need it most.
Once you've saved all of your customized patient cohorts, you can open those in-product profiles with the PatientFinder feature—accessing a comprehensive list of providers in a given geographic area by patient volumes.  
Each provider profile lists the number of relevant patients within that physician's care, the physician's area of specialty, the name and address of their affiliated facility, and physician contact phone numbers and emails—where applicable.

Fig 2 Illustration of provider detail, available through Definitive Healthcare's PatientFinder solution.
With a total of 1,752 chronic pain patients, Dr. Cristina Beatrice Bartis has among the highest patient volumes of all providers in Texas performing steroid injection treatments for chronic pain. Accessing this information means that you can execute your sales strategy sooner by contacting those physicians with the patients who will most benefit from your drug or device.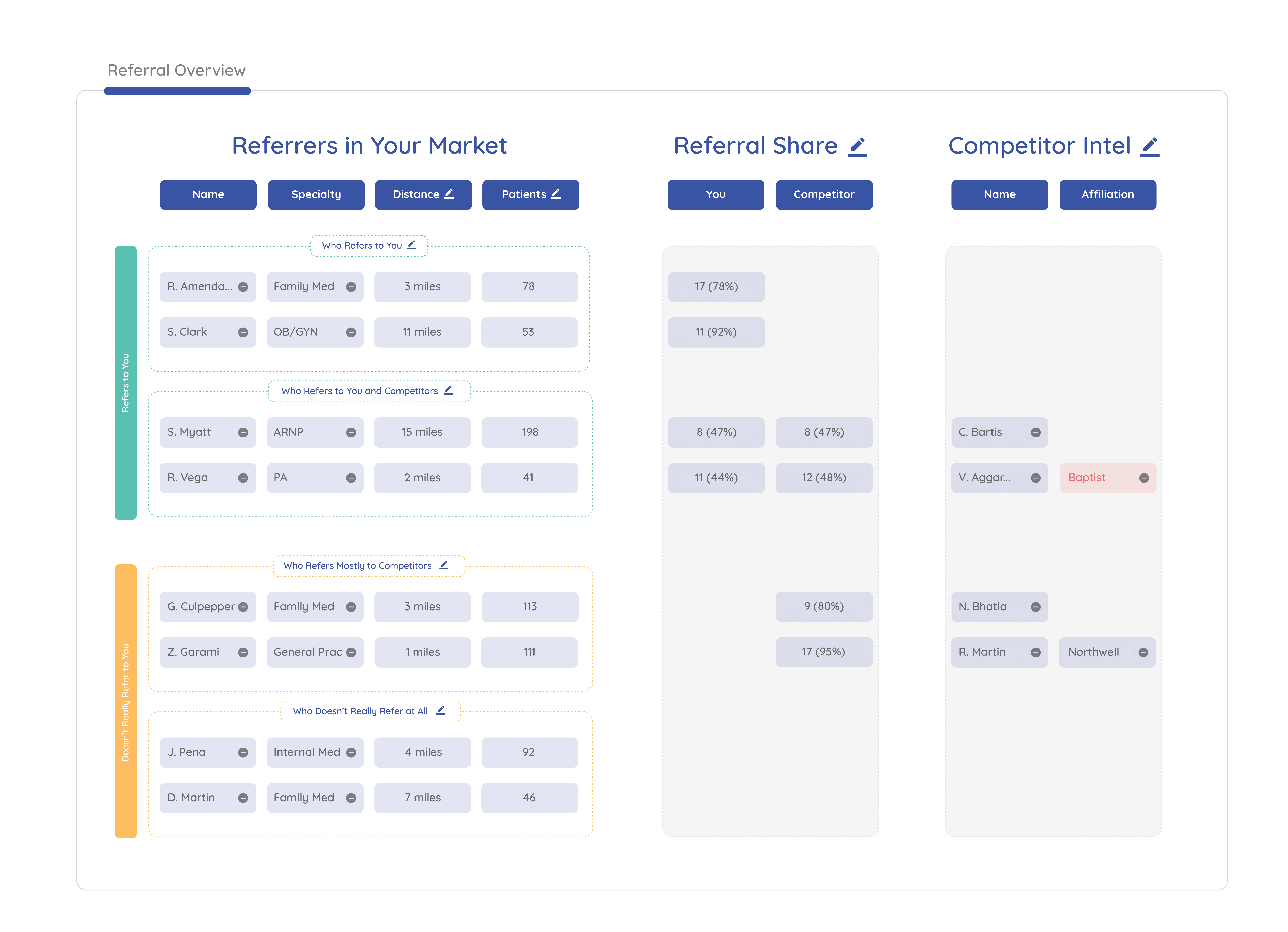 Fig 3 Illustration of Provider Referral Overview, available through Definitive Healthcare's PatientFinder solution.
Additionally, the referral overview gives you a detailed breakdown of other referring physicians within a given provider's market. This not only helps you identify related physicians within the same network or geographic area, but also helps you trace referral patterns throughout a certain area.
The overview also provides insight into competitors contending for physician referral share which, in turn, expands your market understanding and widens your prospect pool.
3. Optimize your territory
Among its many capabilities, PatientFinder also delivers a visual output of your patient and provider cohort data—allowing you to see your total addressable market on the map.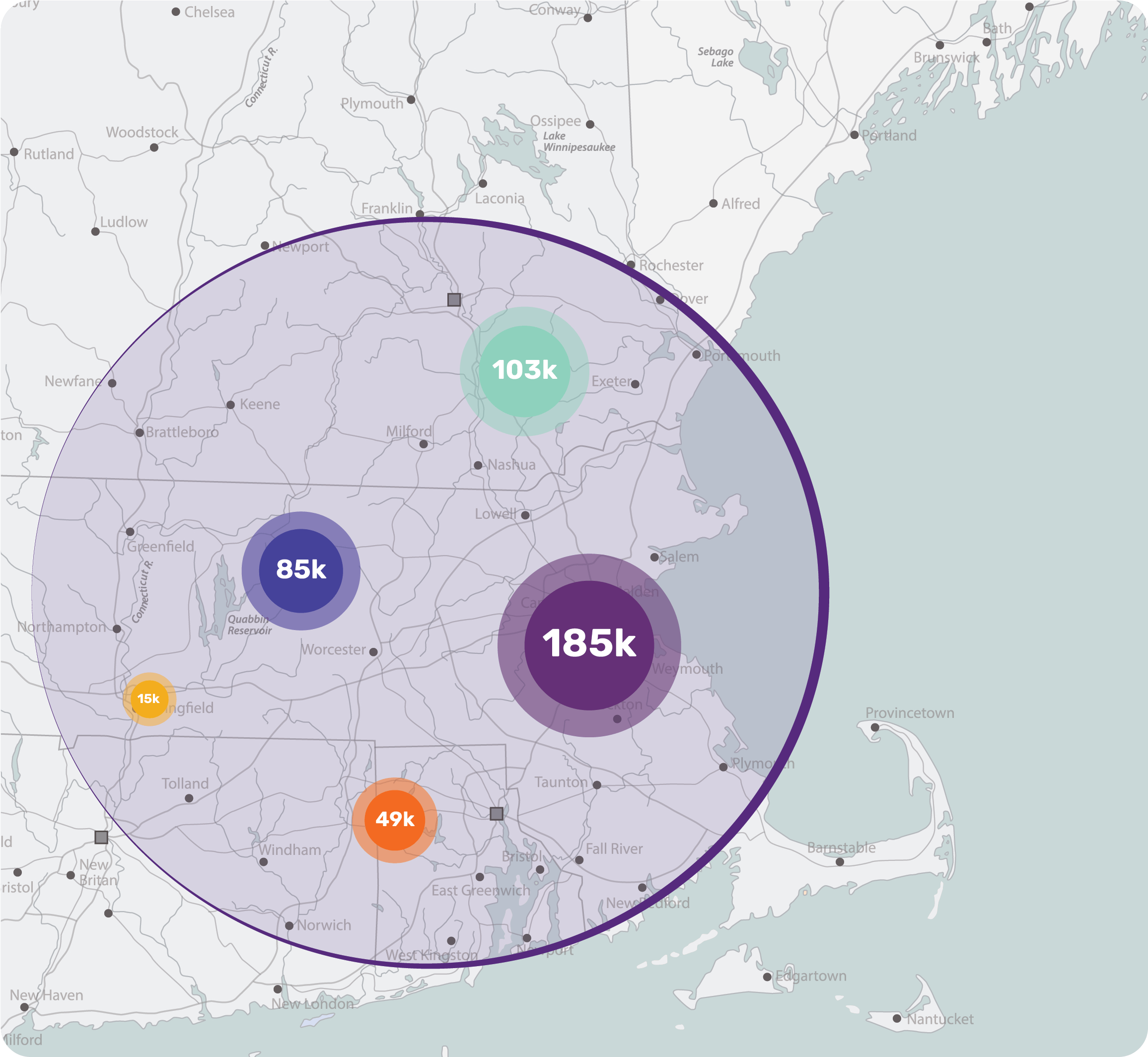 Fig 4 Illustration of geographic market overview, available through Definitive Healthcare's PatientFinder solution.
The image above shows patient volumes in the Massachusetts-Connecticut-New Hampshire area. Seeing this market mapped out visually allows you to form a more efficient sales strategy, and build your most lucrative sales territories based on the concentration of treatment-ready patients and not just arbitrary geographic borders.
Learn more
Interested in learning more about how PatientFinder and other visualization tools can help your organization? Take a look at our blog about interpreting medical claims data with visual analytics to see how you can use these tools to access healthcare data and insights in a new way. 
How to Accelerate Your Go-to-Market Strategy with Medical Claims