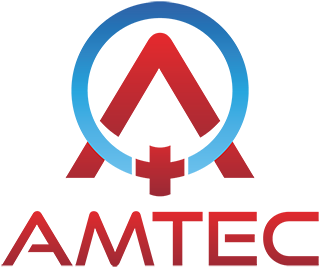 Amtec Medical increases lead volume and optimizes sales and marketing campaigns
Amtec Medical is a specialty sales, marketing and distribution company that specializes in bringing new products to market by partnering with manufacturers that need a commercialization organization in the United States. They chose Definitive Healthcare to:
Uncover new segments
Expand lead volume
Open new channels
Optimize marketing campaigns
Maintain up-to-date contacts
Prioritize accounts
Key result
250
additional leads uncovered
Solving unmet needs by bringing innovative products to market
Amtec Medical is a specialty sales, marketing and distribution company focused on clinically effective and innovative products to sell into the acute and alternate site markets. Specializing in IVs, neonatal ICU and pharmacy products, the company brings new technologies to market by partnering with manufacturers that need a commercialization engine in the U.S. With their innovative suite of products, they solve unmet needs in healthcare. During the COVID-19 pandemic, for example, their NUM product was the only pediatric single-use sterile vapor coolant on the market. This was particularly critical as the need for single-use products to prevent the spread of infection was essential. As an approved vendor in hospitals and health systems across 10 states, Amtec Medical and its salesforce have the expertise and relationships to help drive adoption.
The challenge
Adapting their sales approach amidst the COVID-19 pandemic
In the past, Amtec Medical conducted most of their business through face-to-face interactions and existing relationships. When the pandemic hit and the number of admissions increased, there was an even greater need for Amtec Medical's products. However, the pandemic changed how hospitals operated and patients received care. This impacted the sales reps' abilities to go to the hospital and meet with physicians and nurses. Additionally, the pandemic made it even more challenging for sales reps to reach key executives in the corporate office who were often the final decision makers.
Amtec Medical recognized the need to respond to market changes and adapt how they were selling into hospitals. To achieve this, they needed to leverage healthcare commercial intelligence to uncover new communication channels, diversify their contact points and engage the right stakeholders.
The solution
Powering sales and marketing with healthcare commercial intelligence
Amtec Medical initially evaluated a data vendor focused on executive contact information; however, they found this data was not nearly as healthcare-specific as they needed. They chose Definitive Healthcare because of its comprehensive healthcare executive contact information, organizational charts and other information like affiliations and GPO relationships. All this data was accessible on one platform, which gave the salesforce a holistic picture of the market and deep insights into specific accounts they wanted to target.
The Amtec Medical team used Definitive Healthcare in several ways, including:
• Uncovering new segments of healthcare professionals: The team was able to identify new leads that weren't originally on their radar. In a recent campaign, they leveraged our contact information to identify a new segment of nurses and conduct highly targeted sales and marketing outreach.
• Expanding lead volume: Because executive titles were not standardized across hospitals, the team used Definitive Healthcare's executive contact roles and title data to expand their executive contact search. This helped them capture significantly more contacts
• Opening new communication channels: Amtec Medical adapted their approach to include engaging prospects and customers digitally with Definitive Healthcare's contact information, which included emails, phone numbers and links to LinkedIn profiles.
• Optimizing marketing campaigns: The team used Definitive Healthcare data to fuel their email and LinkedIn campaigns. By using specific search filters, they could be extremely targeted in their audience and messaging.
• Maintaining up-to-date contact lists: In the COVID-19 climate, there had been many staffing changes at the hospitals in their territories. Definitive Healthcare helped their salesforce keep their contact lists updated and identify the best point of contact to engage.
• Prioritizing accounts: Because many of their products have GPO agreements under the manufacturer, Amtec Medical also used Definitive Healthcare's affiliations data to help prioritize outreach and tailor their messaging.
The impact
Key result: Uncovered an additional 250 contacts in a recent campaign
Amtec Medical reports Definitive Healthcare had an immediate impact on their sales and marketing organization. Before Definitive Healthcare, they were primarily leveraging their existing relationships and networks. The platform enabled them to adapt to the changes from COVID-19 and become more agile in contact outreach. Definitive Healthcare not only helped Amtec Medical open new avenues for contacting their existing relationships, but also helped them uncover new healthcare professional segments and executive contacts. In a recent campaign, they were able to identify a new segment and contact an additional 250 nurses using Definitive Healthcare data. As a result, the highly-targeted nature of the campaign yielded a significantly higher response rate.
Access to healthcare commercial intelligence helped the sales reps become more organized and intentional with their outreach. Definitive Healthcare enabled them to conduct comprehensive pre-call research, which in turn helped them have more informed, tailored conversations with contacts. The team has reported greater success since adopting this data-driven approach.
For over 30 years, Amtec Medical has grown their product portfolio by taking a customer-centric approach, bringing products to market that address known problems and pain points in healthcare. They continue this growth with a strong product pipeline. Soon they will launch an infection control product. As they develop and execute their go-to-market strategy, they plan to leverage healthcare commercial intelligence from Definitive Healthcare.
Definitive Healthcare helped us take our marketing to a new level at a time when we needed to be innovative with our approaches."