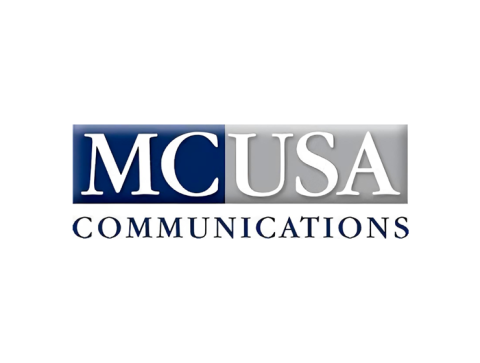 How MCUSA Consulting uses Definitive Healthcare to understand who's who in healthcare
Welcome to Customer Corner, the Definitive Healthcare series that gives you a look into how companies use our platform to grow their business. In today's episode, we're joined by Kerri Lenderman, CEO of MCUSA Consulting, an agency that helps providers engage and assist patients transitioning to Medicare plans while also supporting patients as they navigate the system. Kerri talks with Emily about how her company uses healthcare commercial intelligence to identify prospects, keep up with leadership changes, and manage its existing client contact list. She explains how Definitive Healthcare reference and affiliation data helps her company understand the care delivery system in less time and with fewer resources spent.
Key result
Improved understanding of the care delivery system in less time and with fewer resources spent.
Learn how we can help you grow your business faster by starting a free trial today.
Episode transcript
Hi, everyone. Thanks for tuning into an episode of "Customer Corner." This is the Definitive Healthcare series that gives you a look into how companies are using the platform to grow their business. My name's Emily De Oliveira and I'm a Senior Product Marketing Manager. And on today's episode, I'm joined by Kerri Lenderman, CEO of MCUSA. Welcome, Kerri.
Thanks, Emily, I'm delighted to be here.
To start, can you introduce yourself and your organization?
Yeah, you bet, thank you. So I lead two companies that started about a dozen years ago, MedicareCompareUSA and MCUSA Communication. Together, our organizations work in tandem to help providers protect continuity of care between their Medicare patients and the health system. Essentially, our groups, the agency, MedicareCompareUSA, helps patients compare and review plans and provide enrollment services to ensure that they can continue to access their care team. MCUSA Consulting does all sorts of data analytics, follows industry trends, provides turnkey patient communications to help our providers engage and assist their patients as they approach into their Medicare years. We help with the annual Medicare enrollment period, when there are contract terminations that occur, as well as those turning 65 population transitions as people approach Medicare eligibility.
Yeah, I've heard many personal accounts about how choosing the right plans can be incredibly overwhelming. So can you tell me how your organizations help both patients and providers?
So, our organizations, again, they work in tandem. We help providers. Initially, we rolled out a Medicare insurance helpline as a conduit between the health system and our team. They would refer patients in through the helpline to make sure that patients got connected to a licensed agent to help answer their questions. But, oftentimes, you know, patients want help comparing plans side by side and enrollment assistance. So the agency is helping from a licensed insurance perspective, whereas MCUSA Consulting, or MCUSA Communication, helps those providers with compliant communication outreach campaigns and assisting them with ensuring patients have resources and tools to help them navigate Medicare.
Yeah, I can imagine this really helps the patient experience. You know, it's so important for patients to make sure that their plan covers the right services and the right healthcare providers, and then, in turn, it helps healthcare providers keep their patients as their transitioning to an new plan.
Absolutely, absolutely. Medicare is complicated. You know, and it's not a one size fits all, for sure.
Absolutely. Well, thanks for sharing more about your services. And so I'm curious, why was there a need for healthcare commercial intelligence at your company?
- Well, you know, initially, we were developing a provider newsletter and other communications and trying to grow our footprint across the country. Currently, we have about 600 or more hospitals that are working with MCUSA in one capacity or another. So we use the database, initially, to identify prospects and as well as managing our existing client contact list. So the data's been really helpful with knowing leadership changes, you know, who's who in the zoo, if you will, who to contact and keep our newsletter front and center in front of the nation.
- Yeah, it's a challenge to keep up with all the changes in healthcare. And so it sounds like having data and analytics that helps not only with that, but also having more targeted commercial efforts. And so I'm curious, what parts of Definitive Healthcare have been most valuable to you?
- It's been extremely valuable. You know, we use the data between, you know, the leadership, the technology platform, payers that are contracted, affiliations between providers. All of those relationships and data points within the Definitive Healthcare system has been invaluable. It helps us understand the delivery system, the by market and able to drill down and talk with specific individuals about, you know, how we specifically can help them with their Medicare strategy and help them communicate better with their Medicare patients.
- Well, that is great to hear the different ways you've leveraged our reference and affiliations data. And so, you know, what has the impact been for you and your companies by using Definitive Healthcare?
Well, first, it's been a tremendous time saver, for sure. Access to the, you know, the spread of data that's offered on the platform is tremendous. You know, absent your services, I would have to hire someone to literally comb the Internet and pull down the information, organize it in a meaningful way. So it's been a tremendous time saver, as well as cost factor. You know, we are now able to offer our Medicare on Demand online platform to providers across the nation, physicians, rural health providers, free as a result of the savings that we've been able to accumulate using your services.
Well, it is wonderful to hear the great results that you've had from using Definitive Healthcare. Kerri, I wanna thank you so much for joining today and sharing your valuable perspectives.
Thank you for the opportunity, thank you.
And I also wanna thank the audience for watching this episode of "Customer Corner." If you'd like to share your story on the show, you can reach out to us at marketing at definitivehc.com and you can visit our website to learn more about how other companies are using our platform to create commercial success.